Allowing your child to set up the inside of their cubby is not only hugely satisfying, it is the key to a successful cubby house. It empowers children to have ownership over their special spaces, while helping with their confidence, decision-making skills and creativity. Placing personal belongings, soft furnishings, books and fun activities (on display or in storage boxes) will keep your kids entertained, and proud to use their cubby house year-round.
As parents, we worked out that by swapping cubby house toys over from time to time, can keep playtime inside exciting. After missing a toy for 3-6 months, it's like Christmas again!
We have listed our top tips for styling the inside of your cubby house below. If you have any fun styling tips to share, please do let us know.
The number one thing you can decorate your cubby with is TOYS because the right games will bring the space alive and ensure hours of play.
Toys can be store bought, garage sale or op-shop bought. In fact, kids really aren't that fussy, as long as there are some essential items. Our top toys for full imaginative cubby house play are:
Cash register for selling
Phone for answering calls
Felt fruit, vegetables and other food items for cooking and selling
Cooking utensils, pots, pans, teapots etc (to go with an internal kitchen)
Handyman tools (for an internal workbench)
Dress ups (and a storage box to go with it)
Chalk for writing up the daily specials
Plates and cups for serving food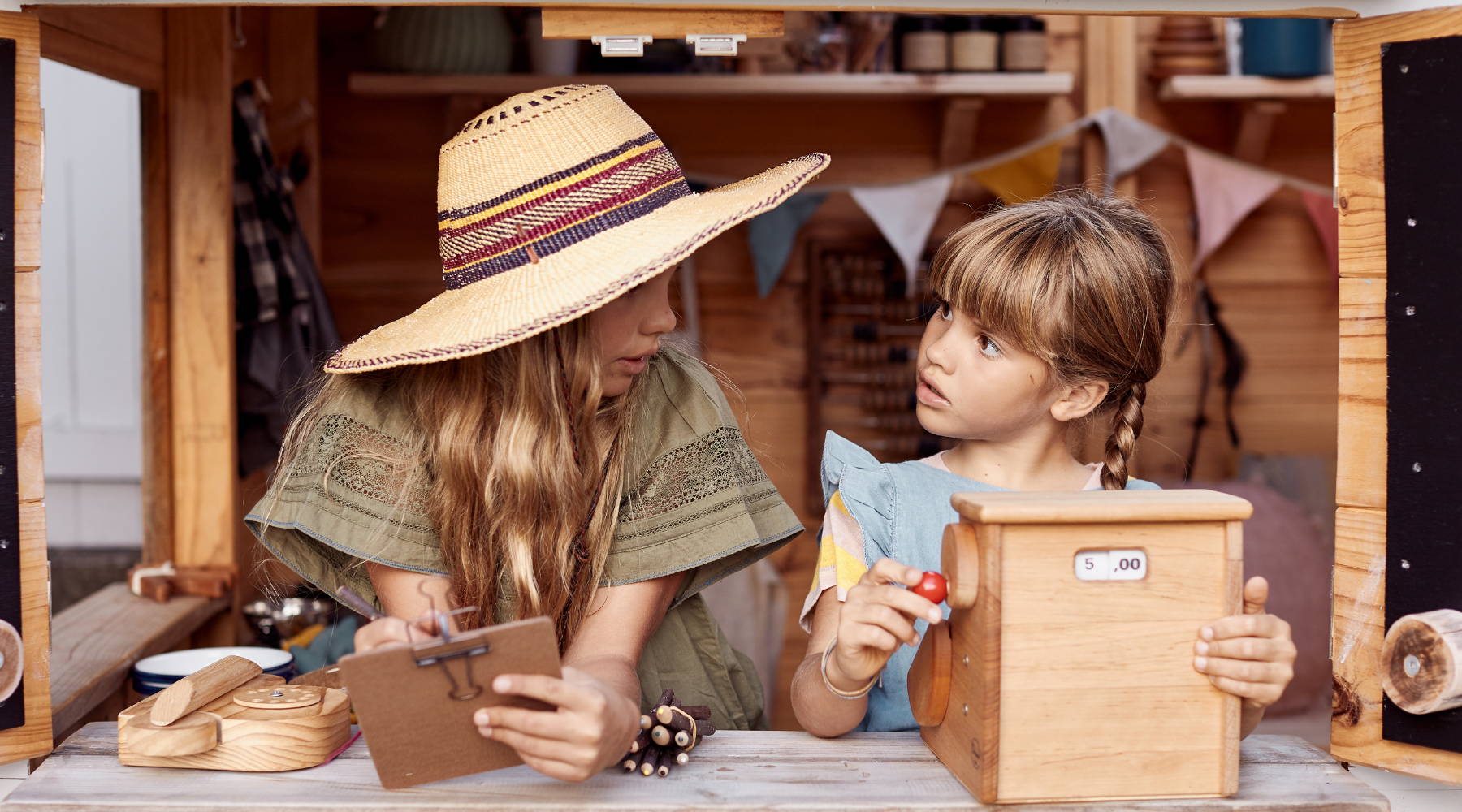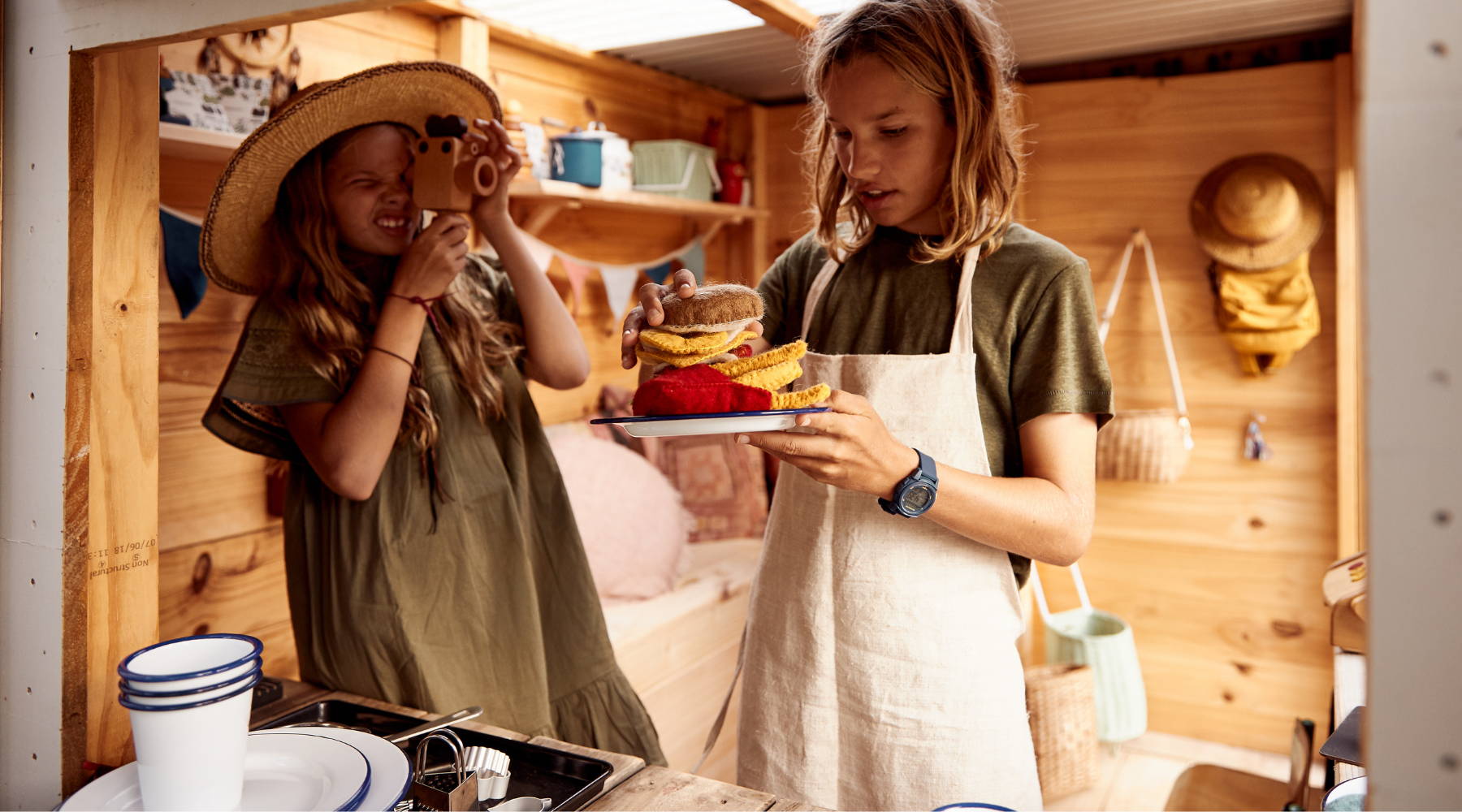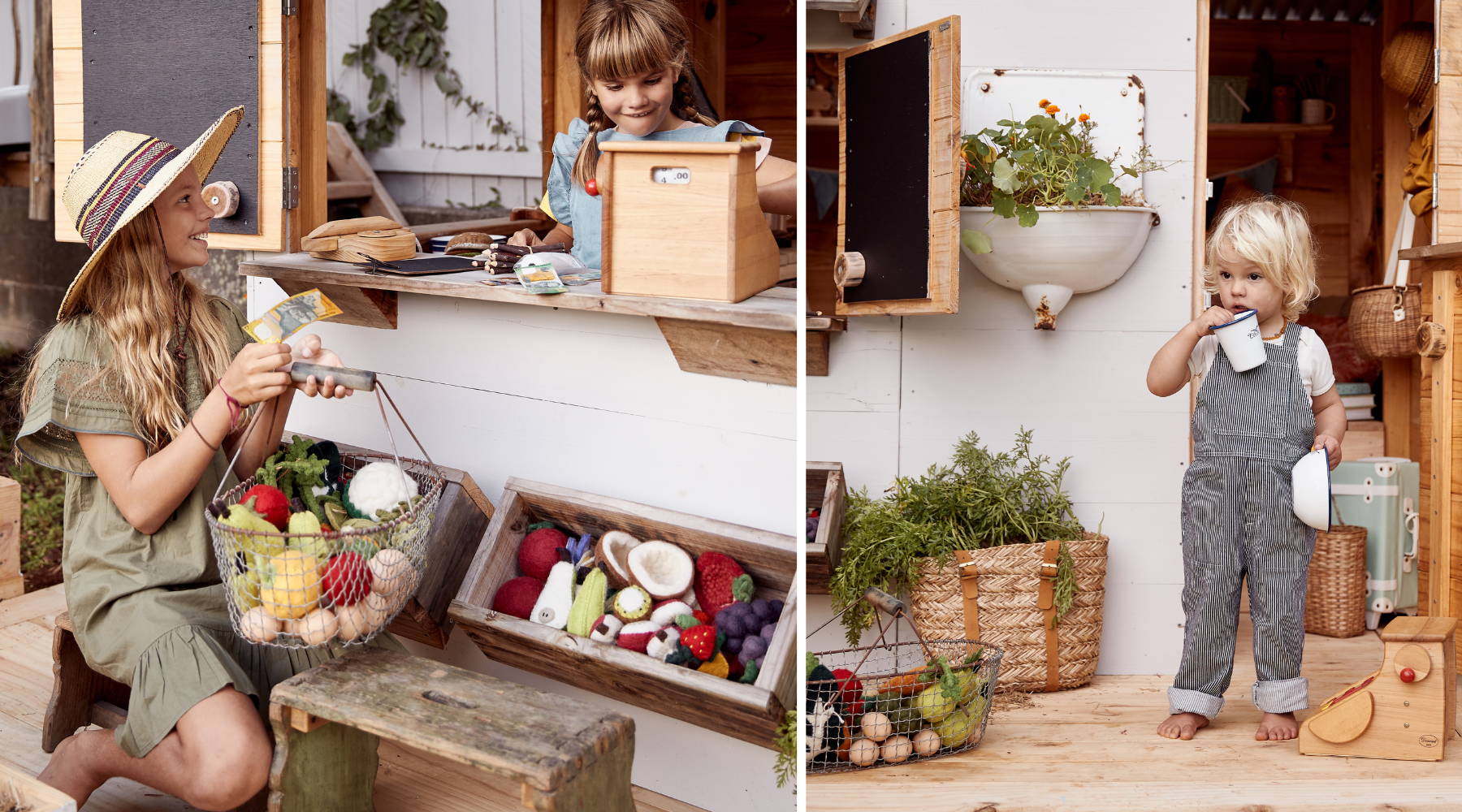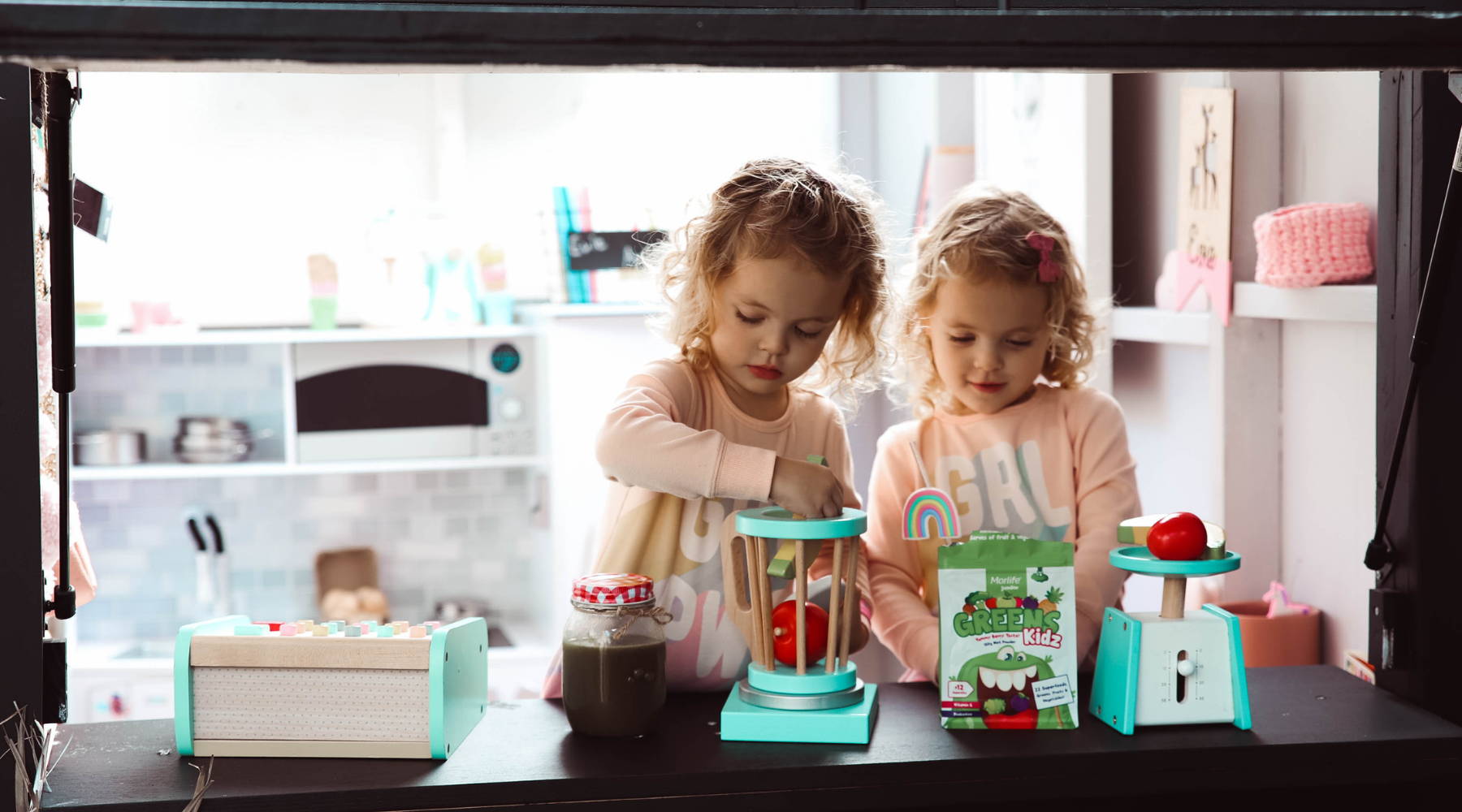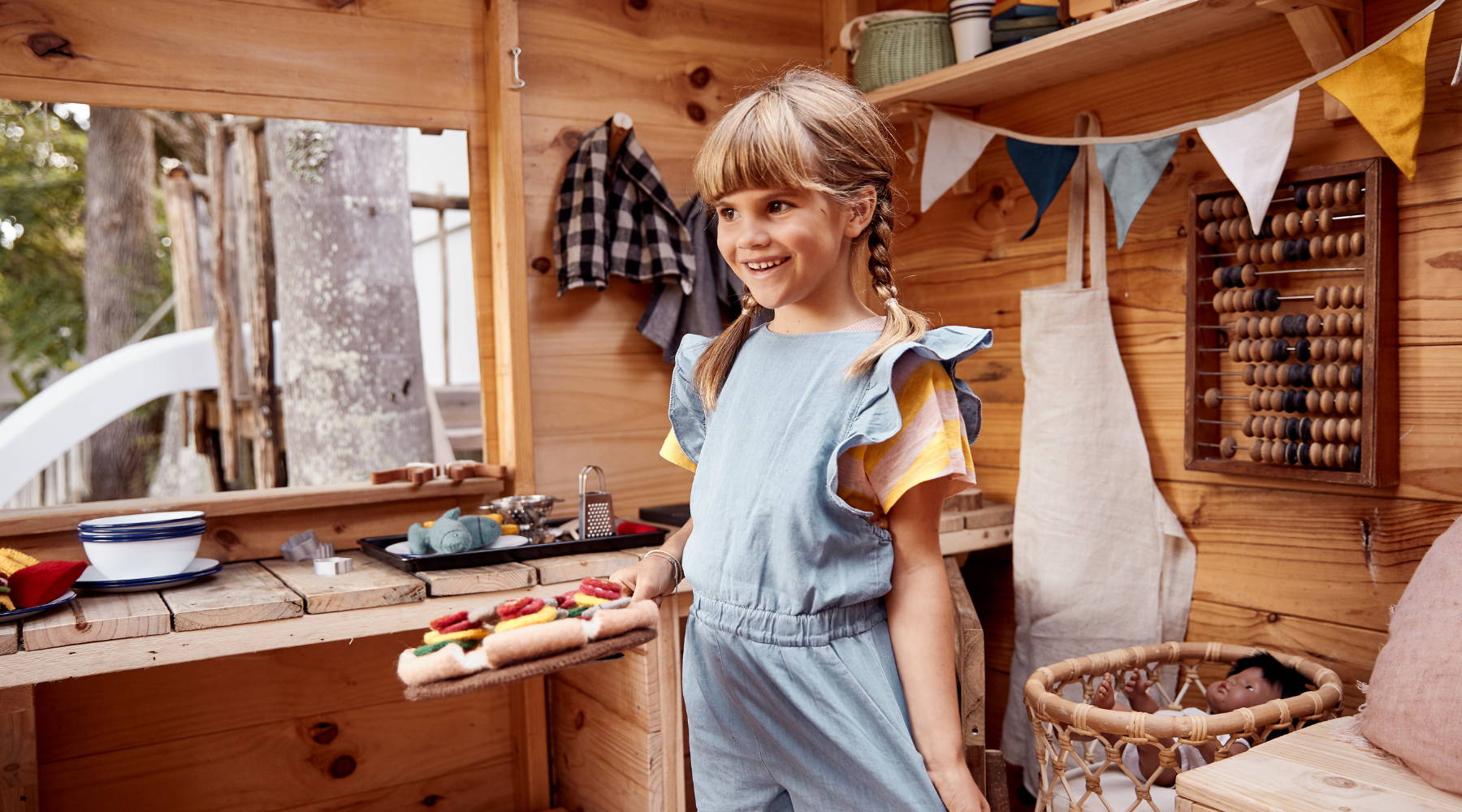 Internal Kitchen or Workbench
You might be inclined to think that adding a kitchen will take up too much space in your cubby but actually this will be the area that gets used most. At every event we have constructed, the cubby with the kitchen/workbench is the most popular.
We sell internal kitchen benches, stovetop, sinks, and ovens for underneath. Begin with a workbench, and later add the kitchen components to transform it. With a bit of space to the side and underneath, a chair will easily fit for a session of arts and crafts. Offload the old kitchen utensils, and sit back to enjoy the gourmet offerings coming from your cubby.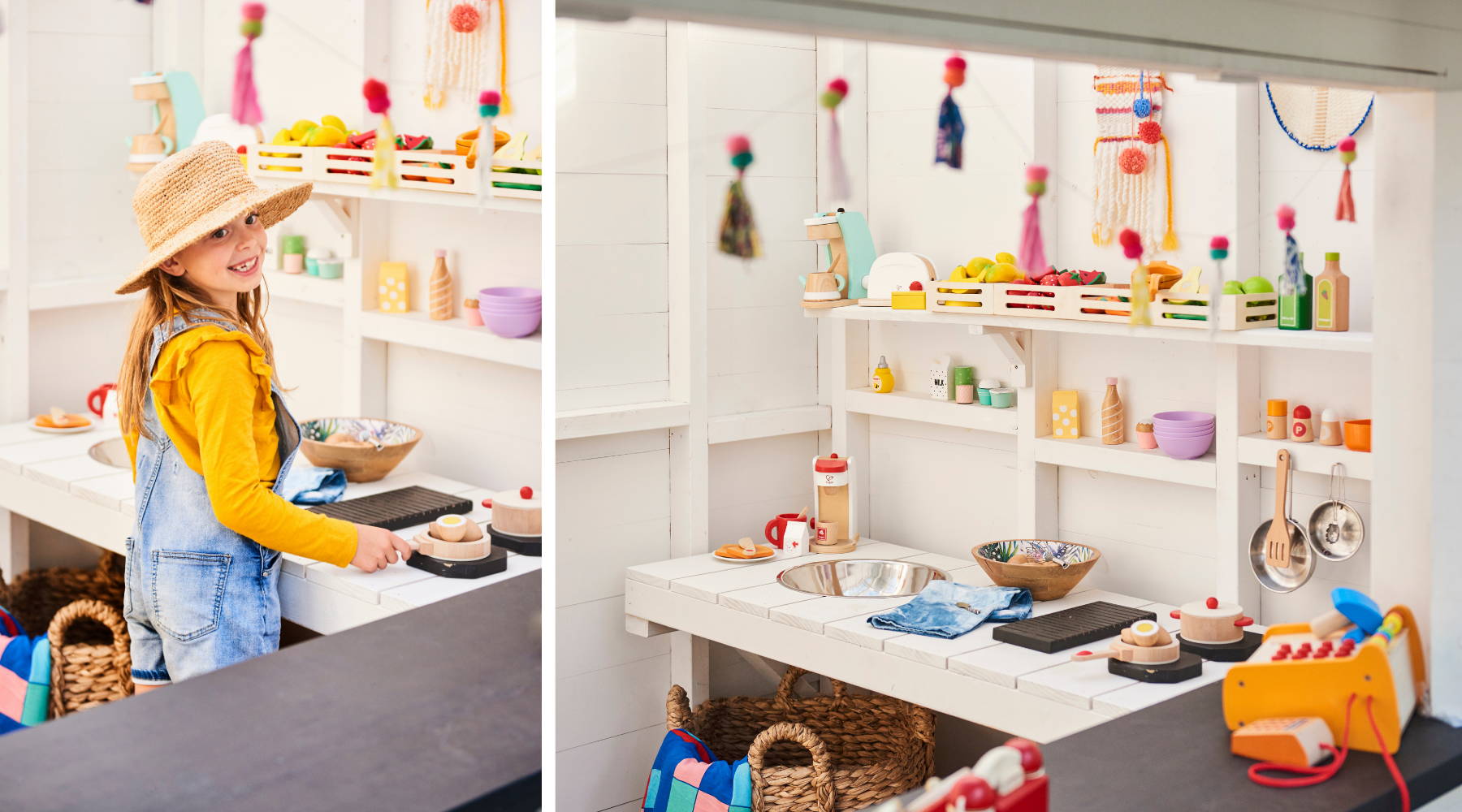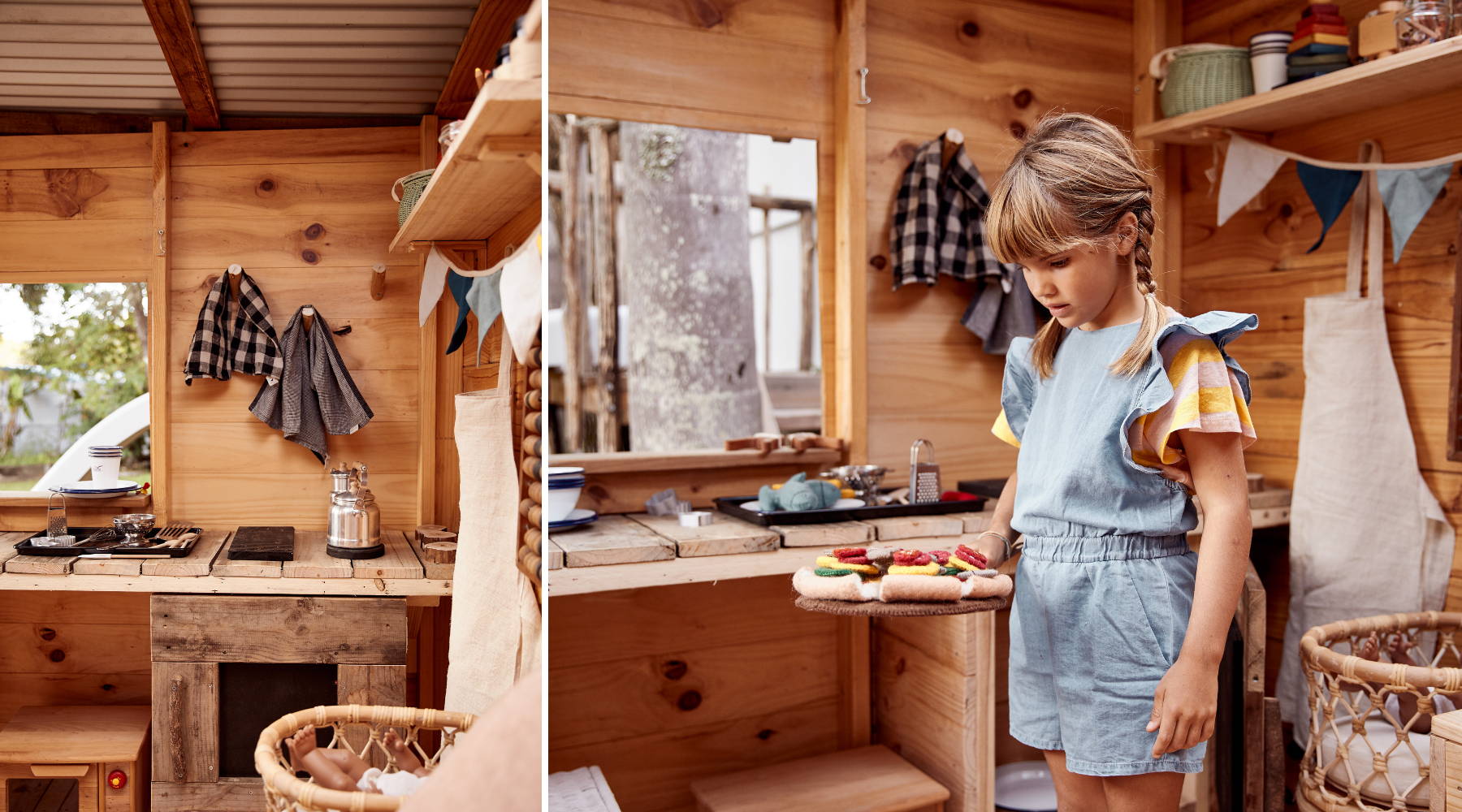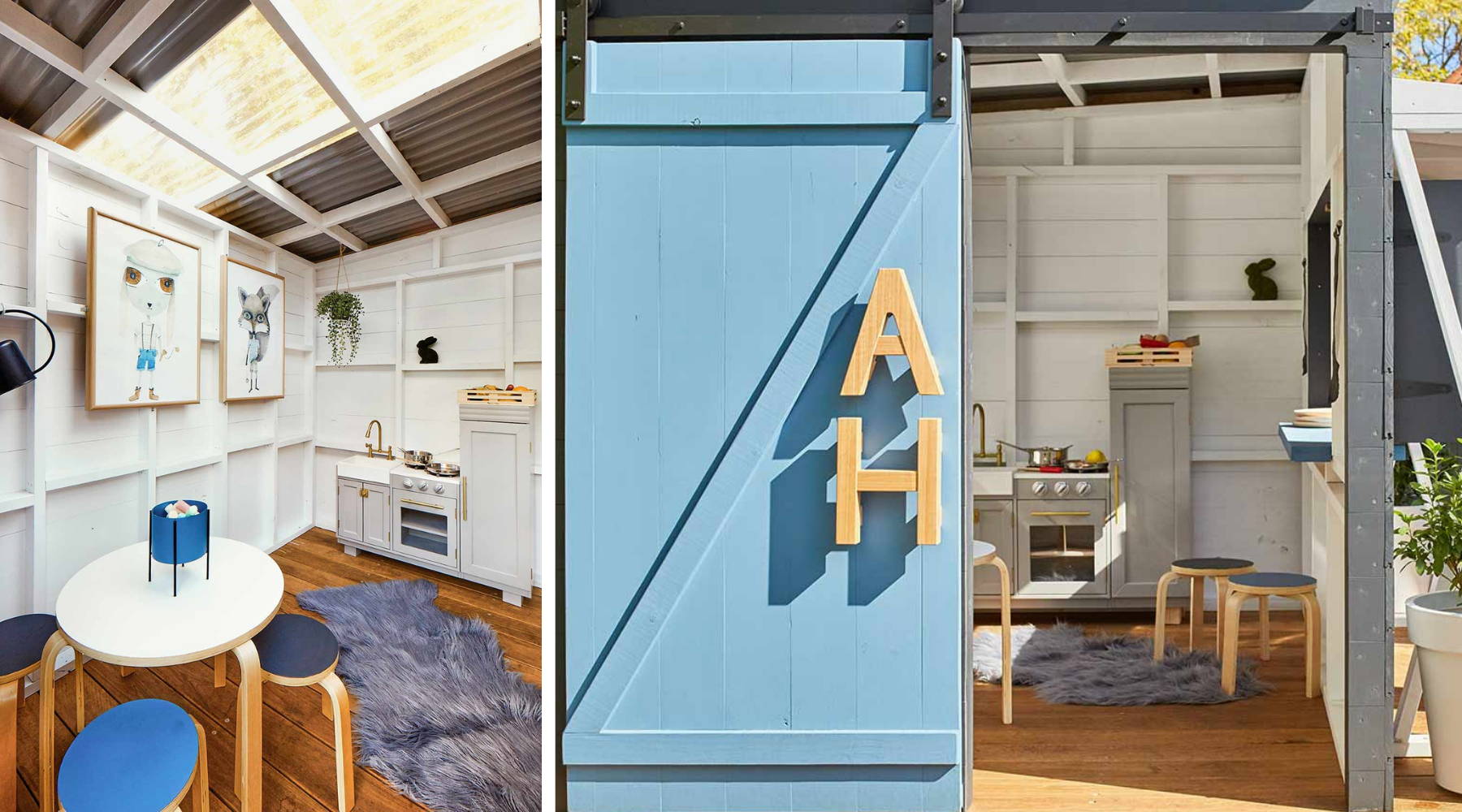 Shelving is almost an essential for inside your cubby. Kids can display their cute personal belongings, have easy access to books, toys and activities, that will keep them running to the cubby every day.
We sell wooden shelves to match your cubby house, or hunt down your favourite design.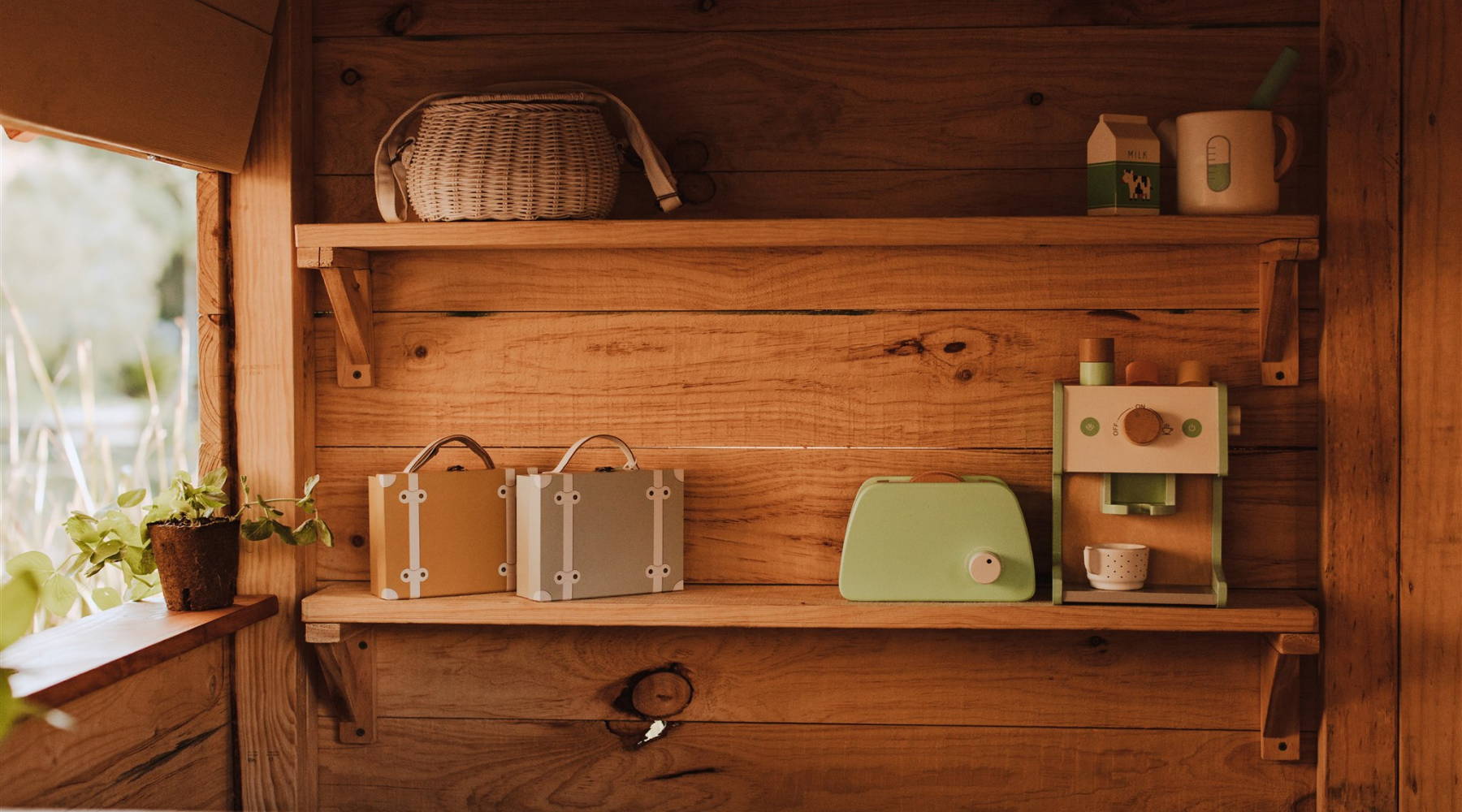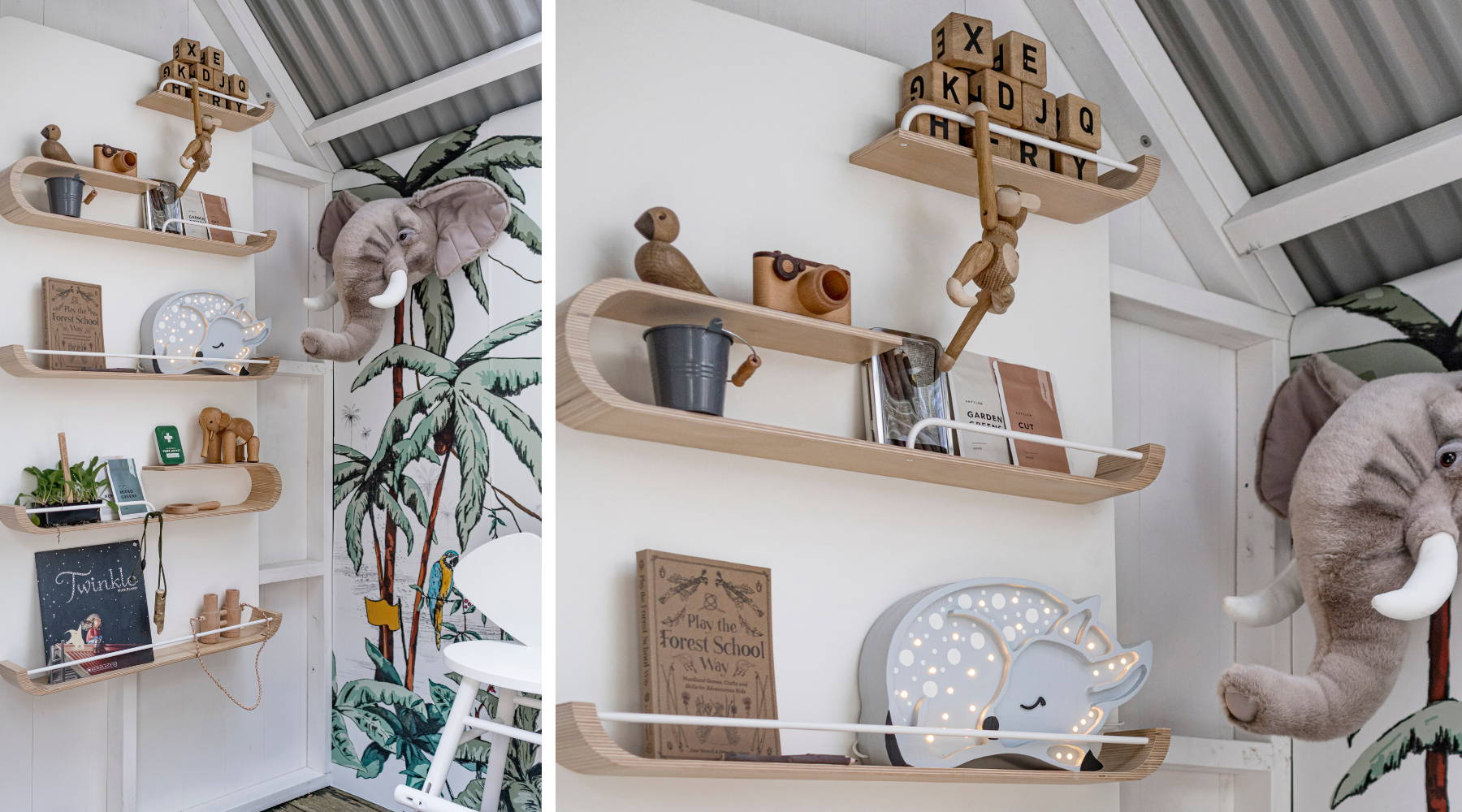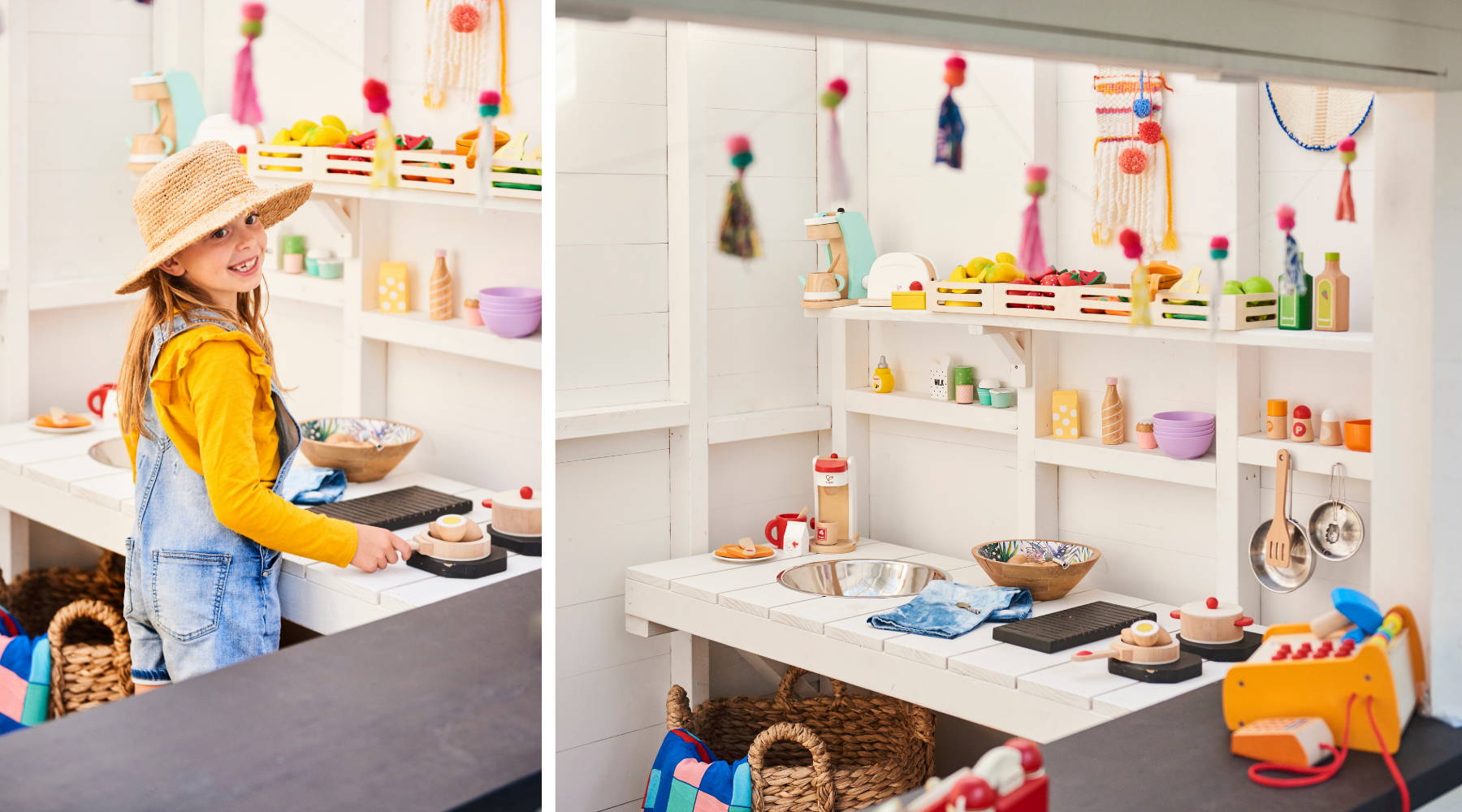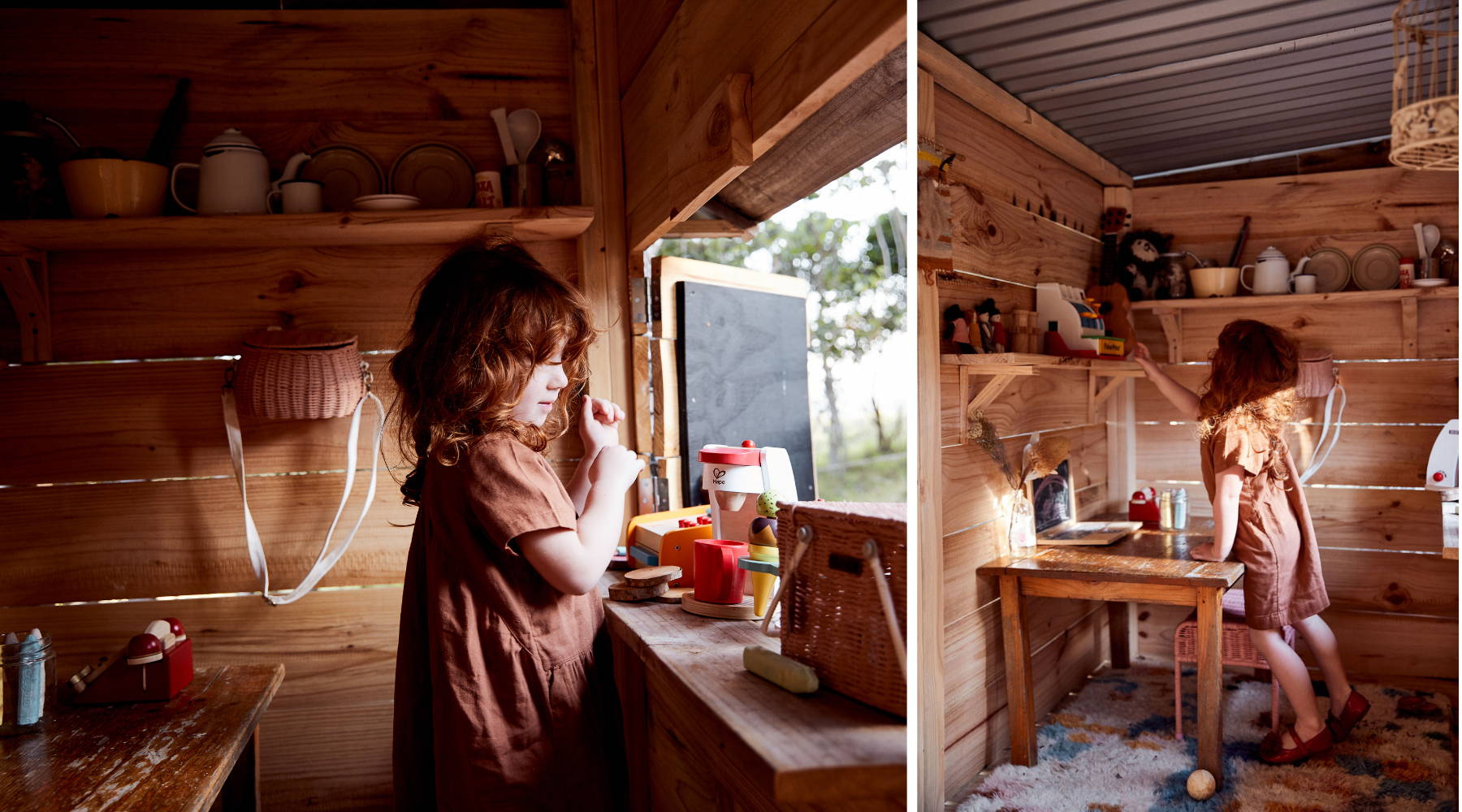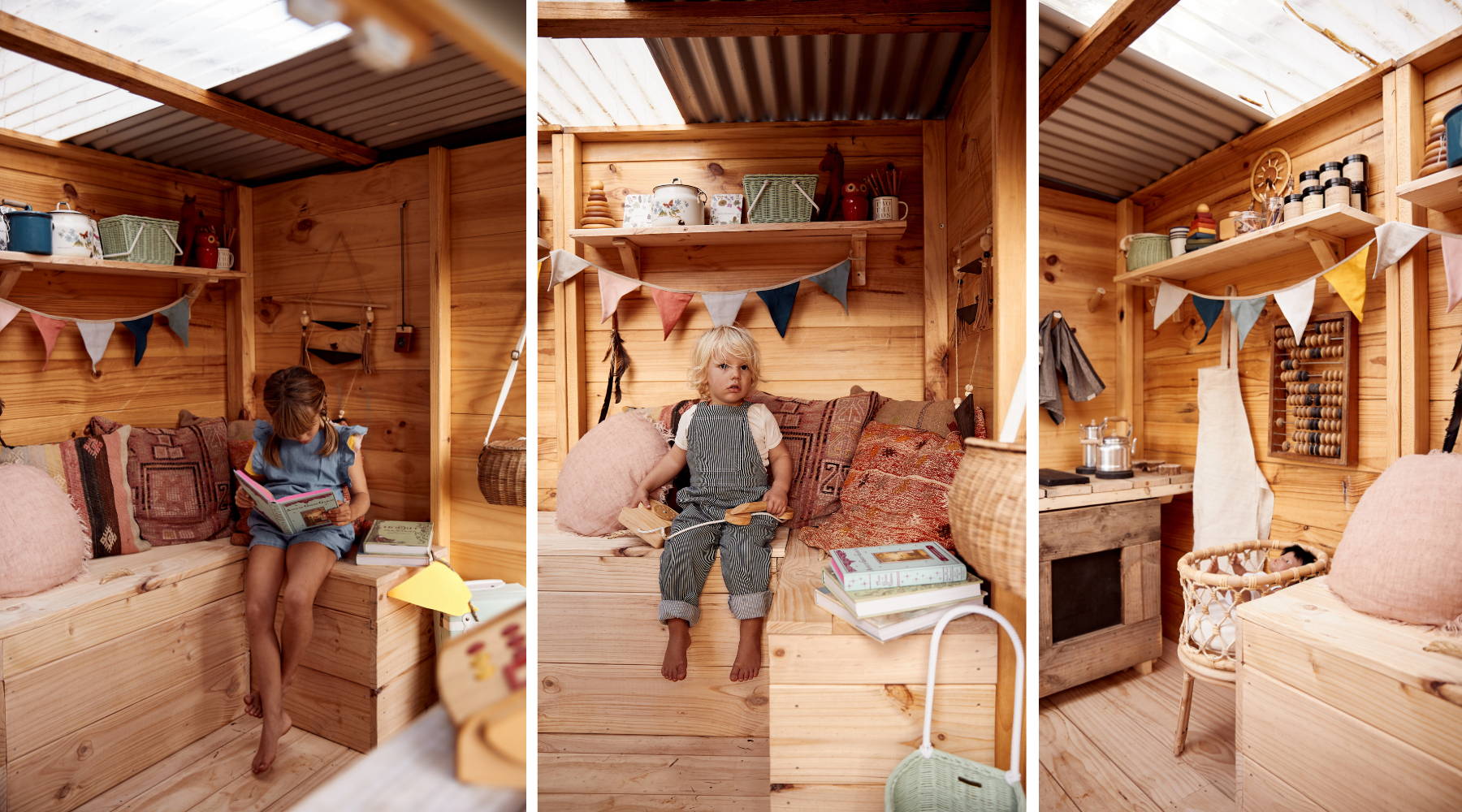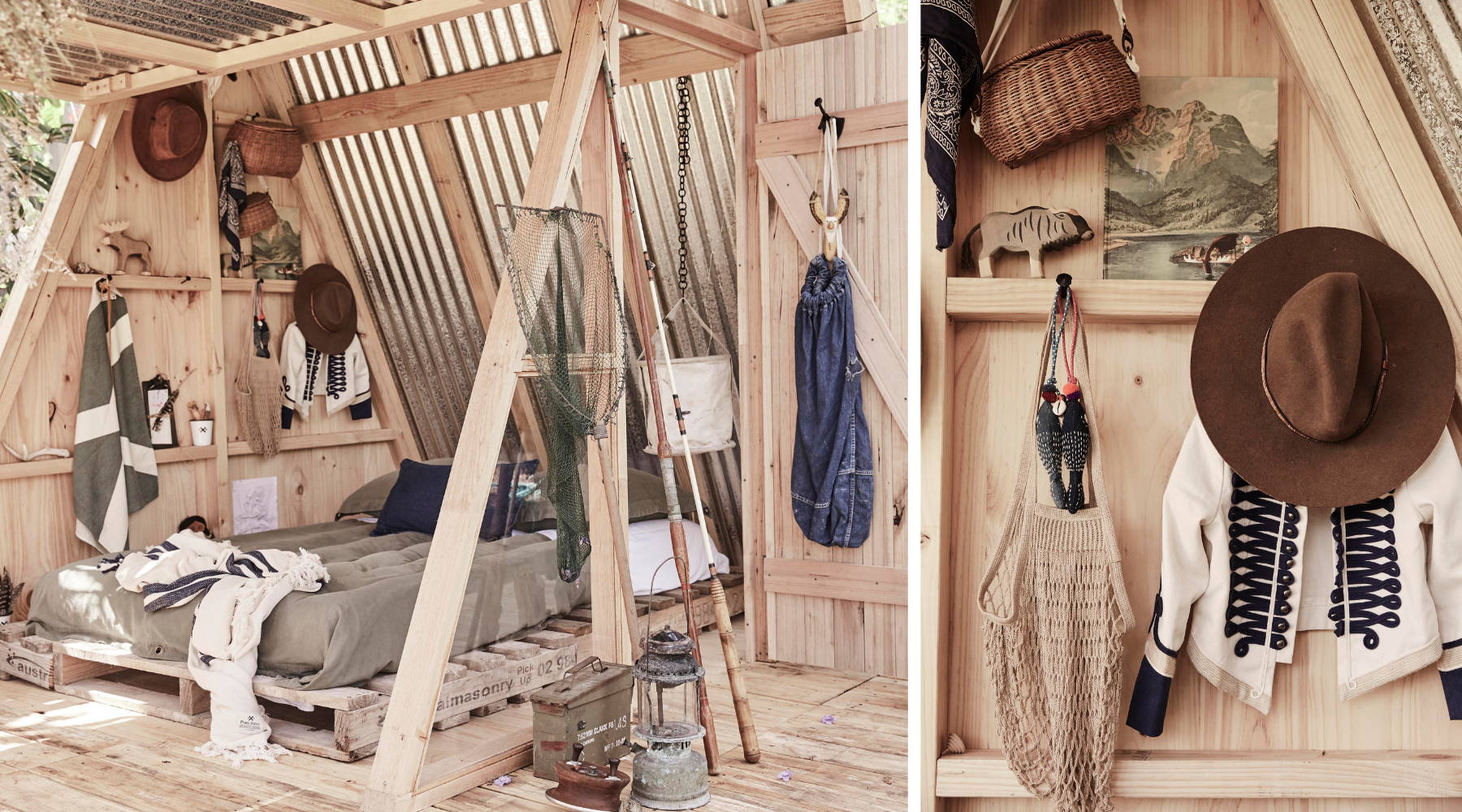 A chair and a place to sit will once again extend playtime. As a tall mum that has spent hours inside cubby houses, somewhere to rest is very welcome after my 10th cup of pretend tea!
It's also great for kids to have a seat for arts and crafts, sitting with their friends or for curling up and reading a book. We build tables, stools, and storage boxes that double as seating solutions. All you need to do is add a few old cushions and a rug - voila!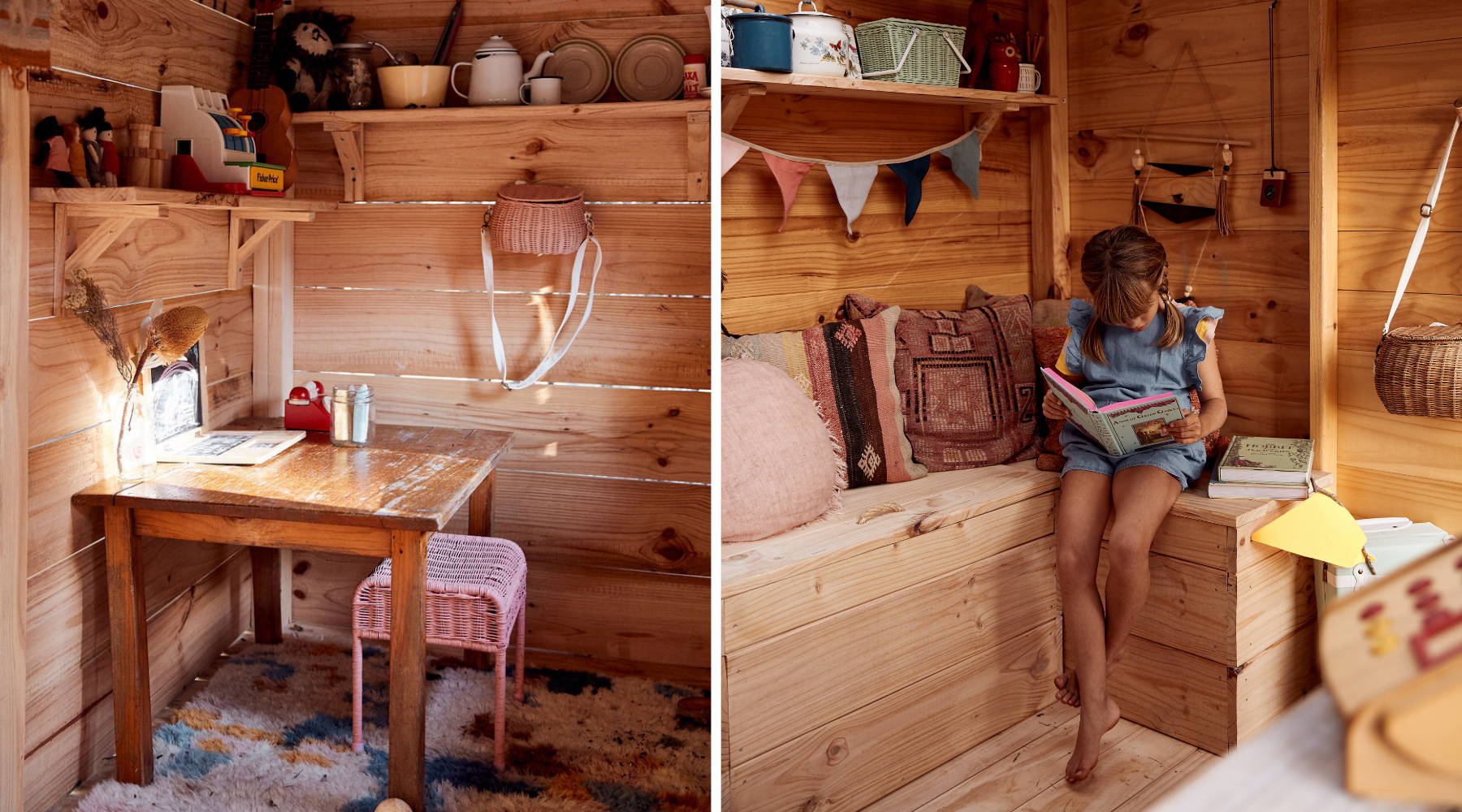 Blackboards & Writing Boards
All of our signature cubby houses include two plywood blackboards inside of the internal cafe windows.
Blackboards inside your cubby house will provide a super smooth surface for never ending drawing. You can pick up a cheap blackboard from retailers like Officeworks or a fabulous metal board like the one pictured below.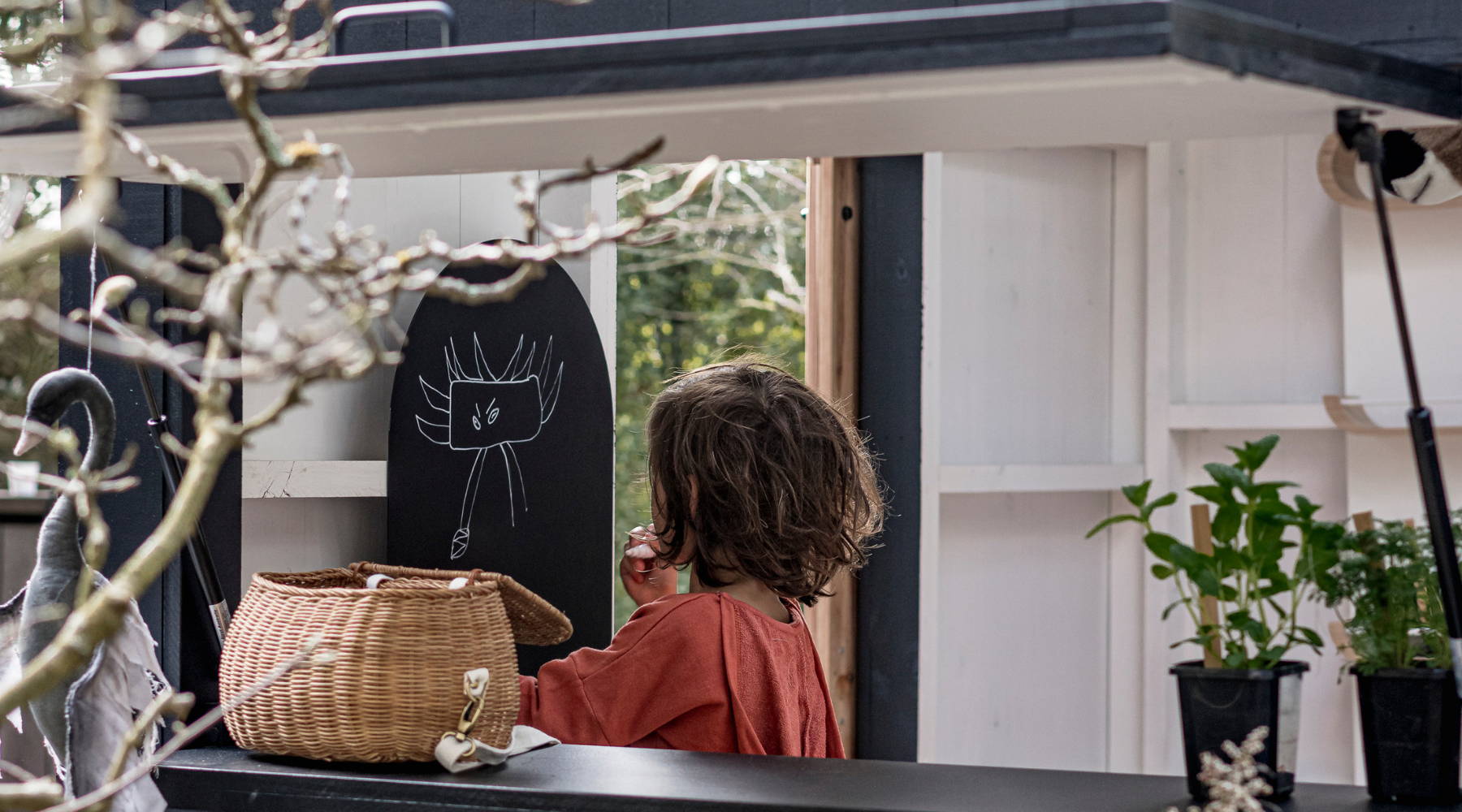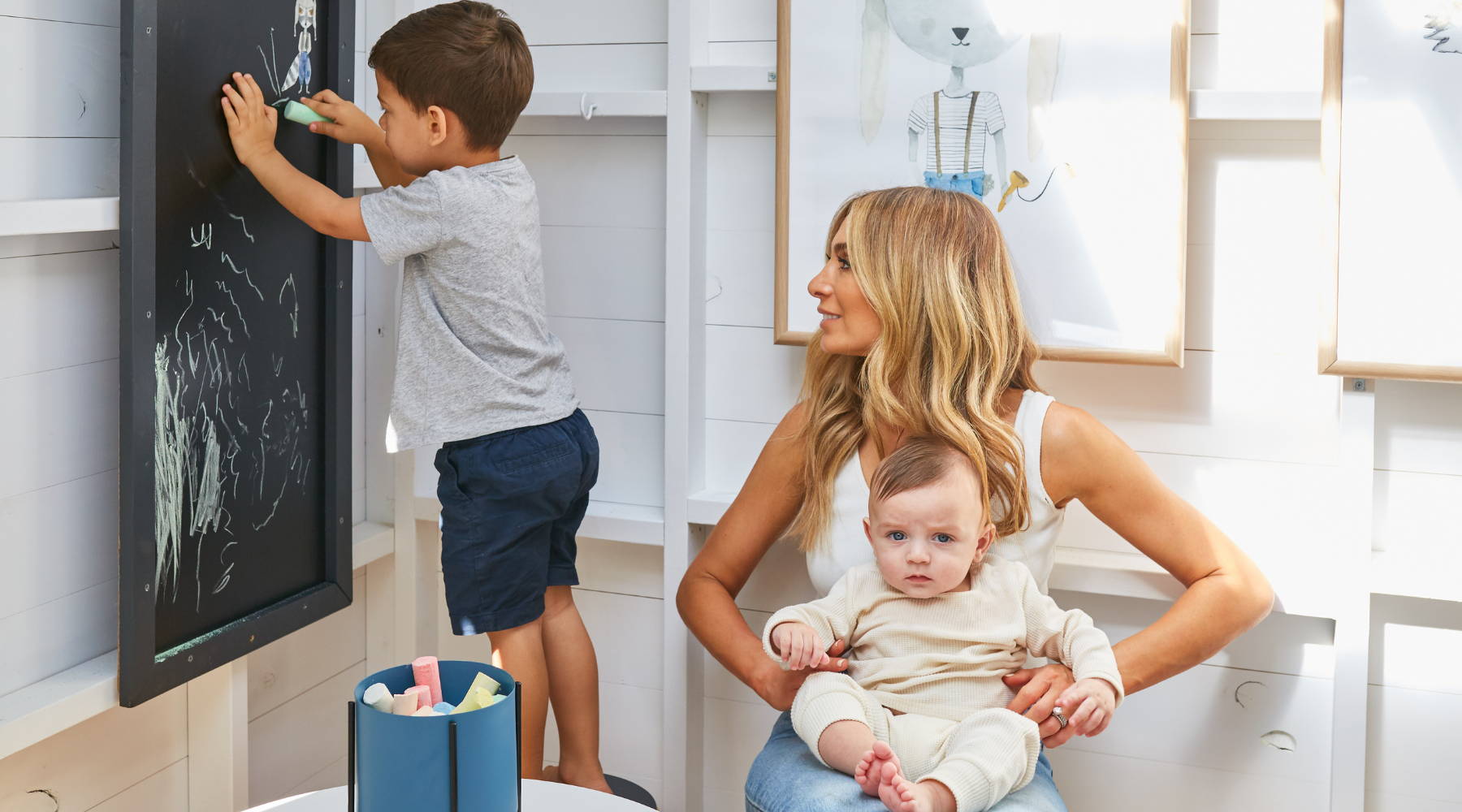 Kids want a home to call their own. Give them a few extra pieces that will sing 'home is where the heart is'. By providing a door mat (there are so many to choose from), hanging plants, little lights, or some fun objects from around your home; their urge to mimic mum and dad will soon be satisfied.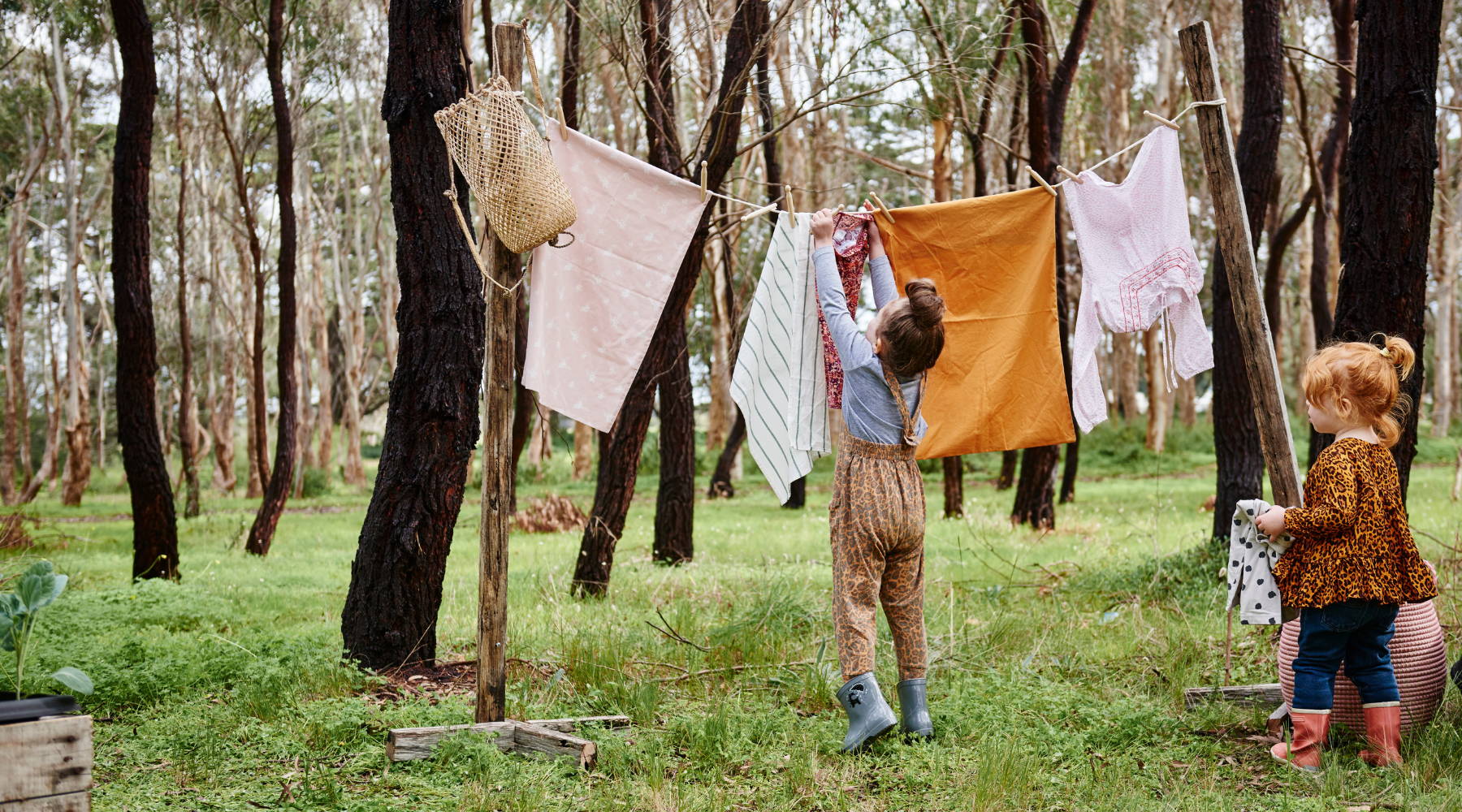 Hang artwork everywhere. Hang their own art pieces, a fabric banner, bought artwork, or collected cool pieces from the op shop, and they will LOVE it. Just remember that a cubby is not a moisture proof environment, so expect paper to curl up a little, so perhaps don't spend too much on these items. Also, NO glass.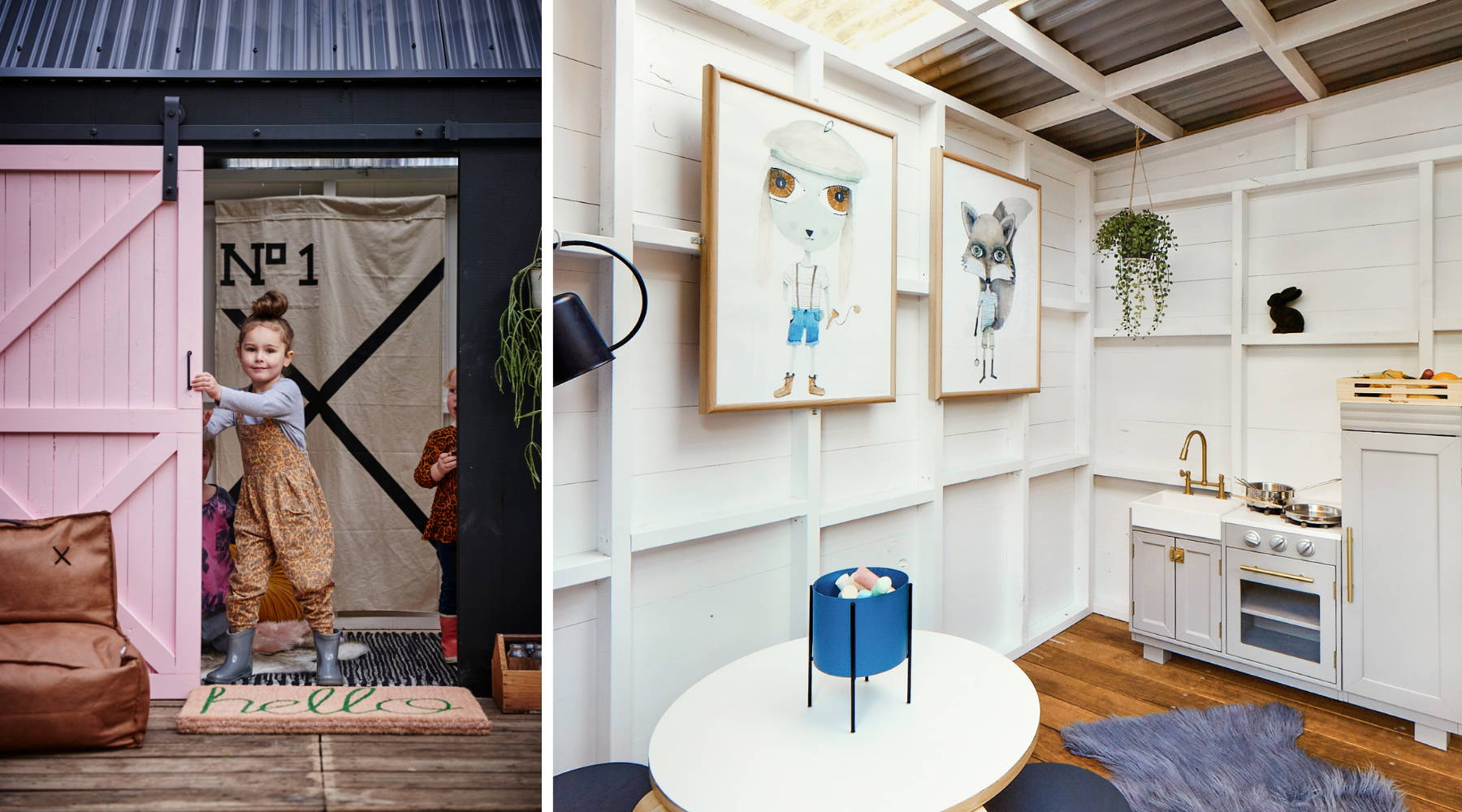 Adding plywood to the internal walls of your cubby can act as additional insulation and a nice smooth surface to paint a cool mural or to hang your artwork.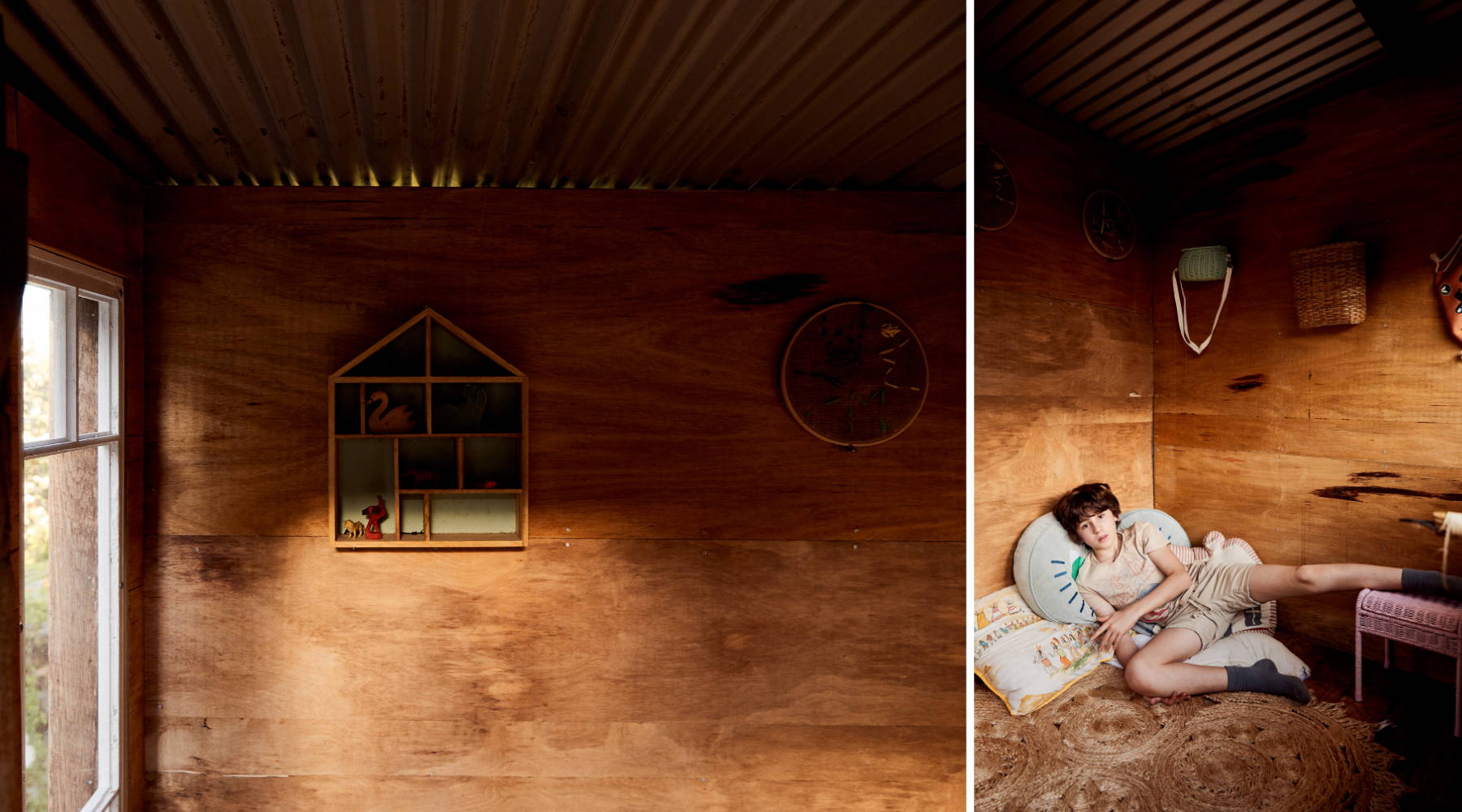 Our Favourite Thing To Do!
With over 7 years of experience, this is still our favourite thing to do…
Bring our teddy bears out for a teddy bear picnic with books, picnic rug and snacks, and set up our space for a few hours of play. Leave the kids to run between the cubby and the picnic outside. You will have hours of fun connecting with your kids in ways that you often forget, or have little time to do.
Enjoy!
Kel x