Designing a unique space and a unique addition to the Castle and Cubby collection had been on our radar for a while. When the opportunity to collaborate with the very stylish and equally lovely Sheree from Captain and The Gypsy Kid we jumped at the opportunity and made swift business of making magic together.
A space born of both of our ideals, Sheree and I went backward and forward for a while on designs before we were able to bring this idea to life, our multifunctional A-Frame Cabin!
Ta da! Truly epic!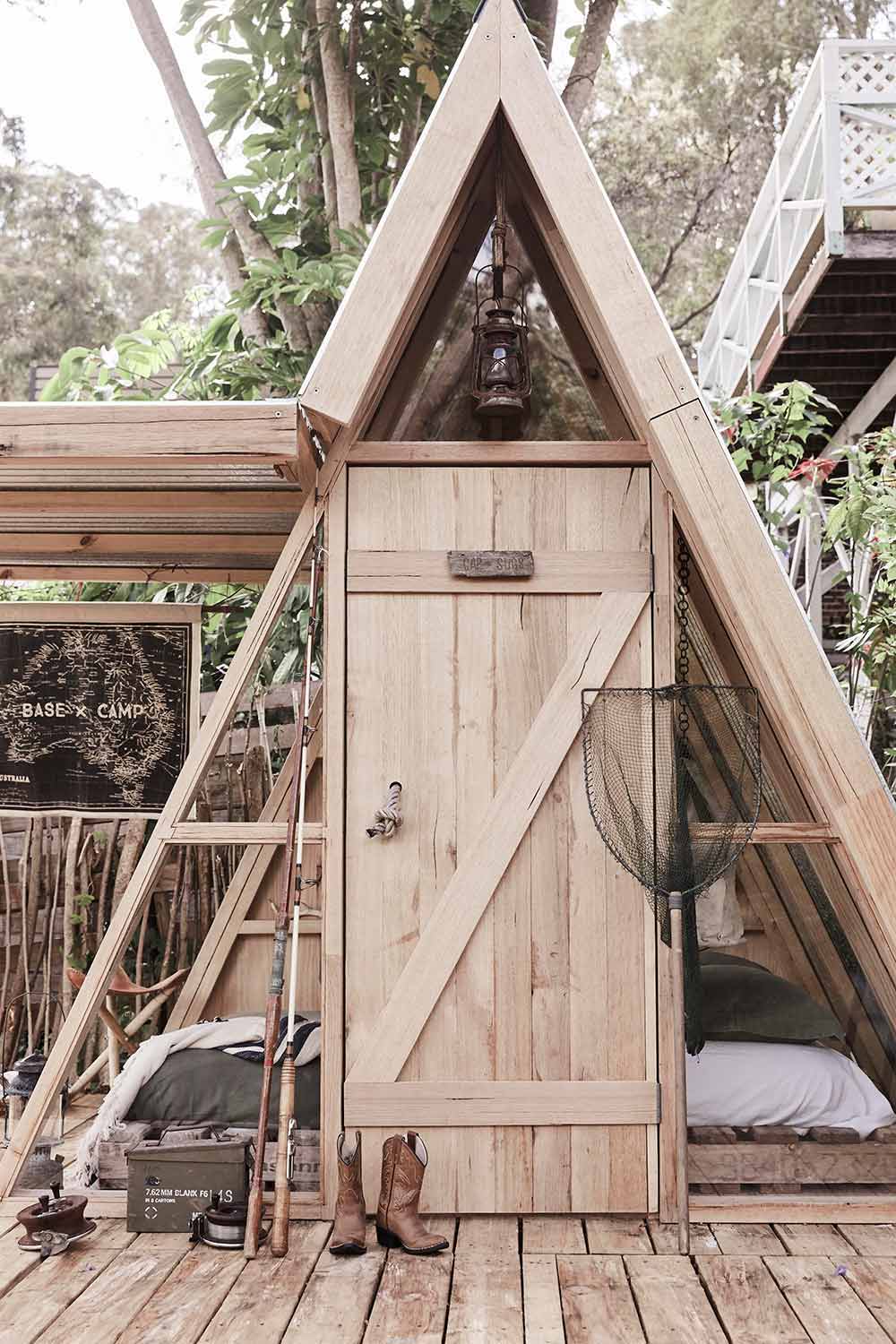 When we first approached Sheree our timing was perfect, she and husband Sam were renovating their northern NSW beach home, and looking to create a unique play space in their overgrown yard for their young kids, Captain and Sugar. After many sketches and late-night bolts of inspiration, the A-Frame Cabin was born! Playful enough for now, but functional into their teenage years. It can even serve as guest accommodation!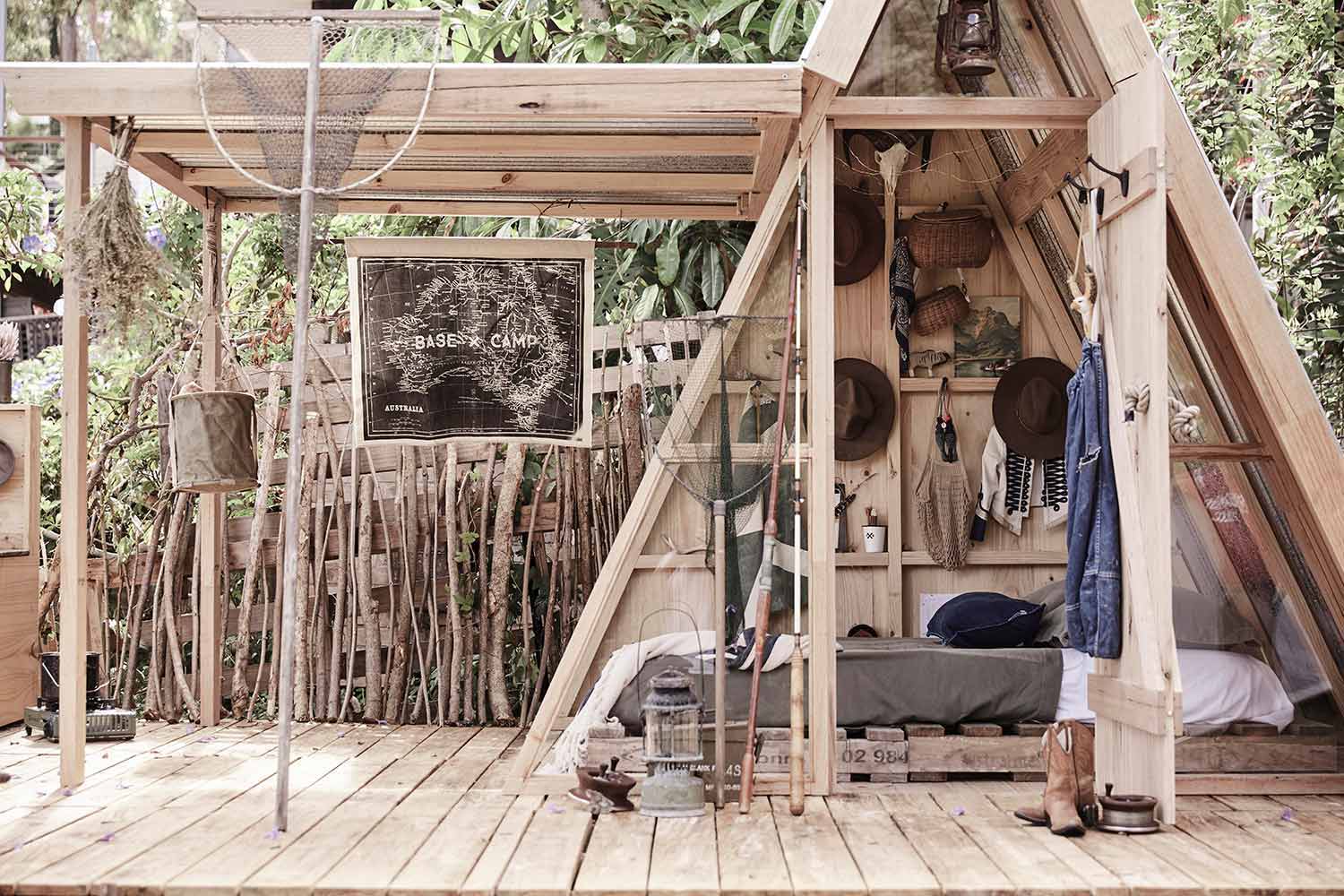 Perspex windows let the sunshine in, and one side of the roof opens out to create extra relaxation space for the whole family. Jono used hardwood timber for the side panels, and pine for the frame and flooring. All untreated, all sustainably sourced, of course.
Installed on a large raised platform (as the area was sloped), it made perfect sense to install a traditional rope swing for easy exits!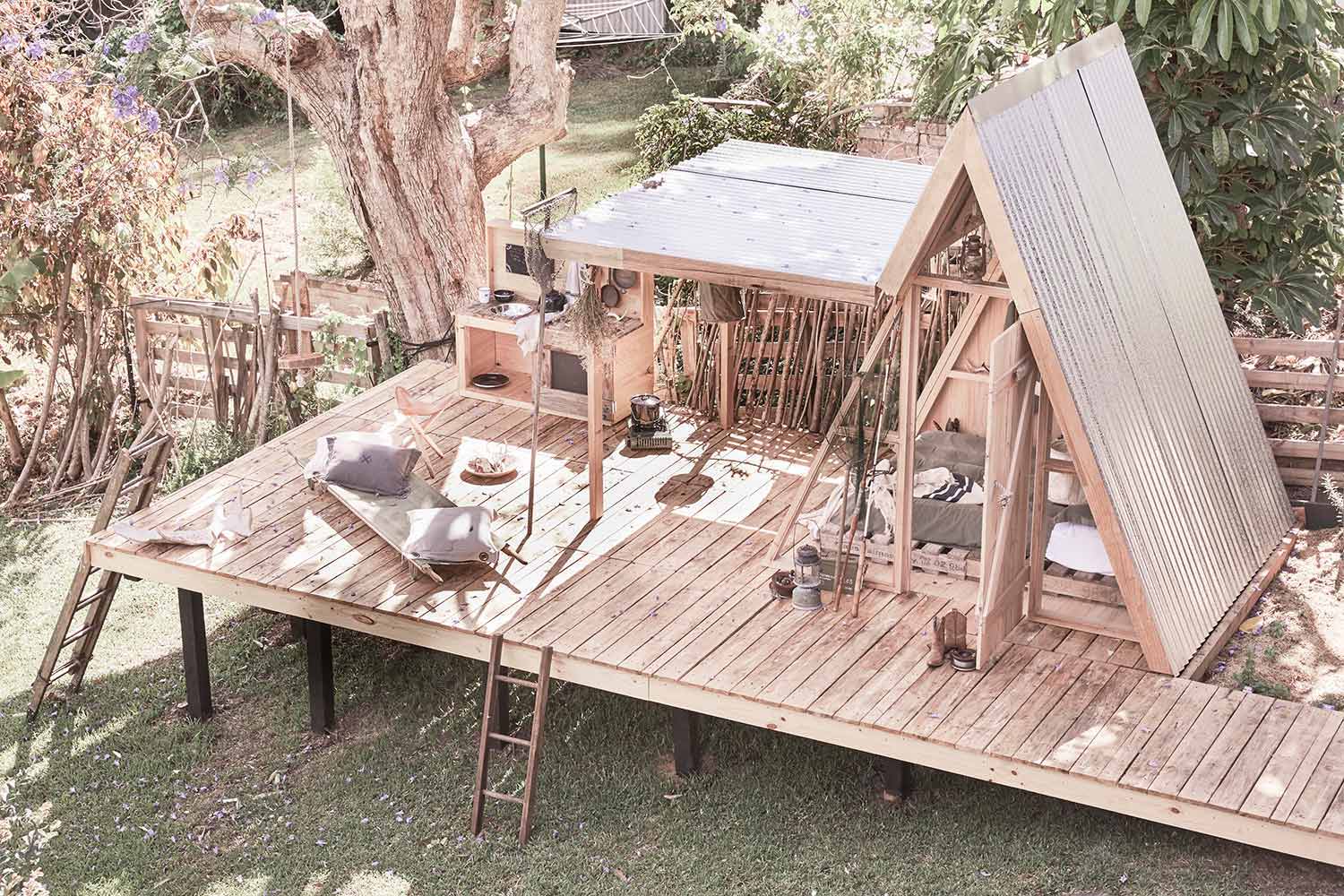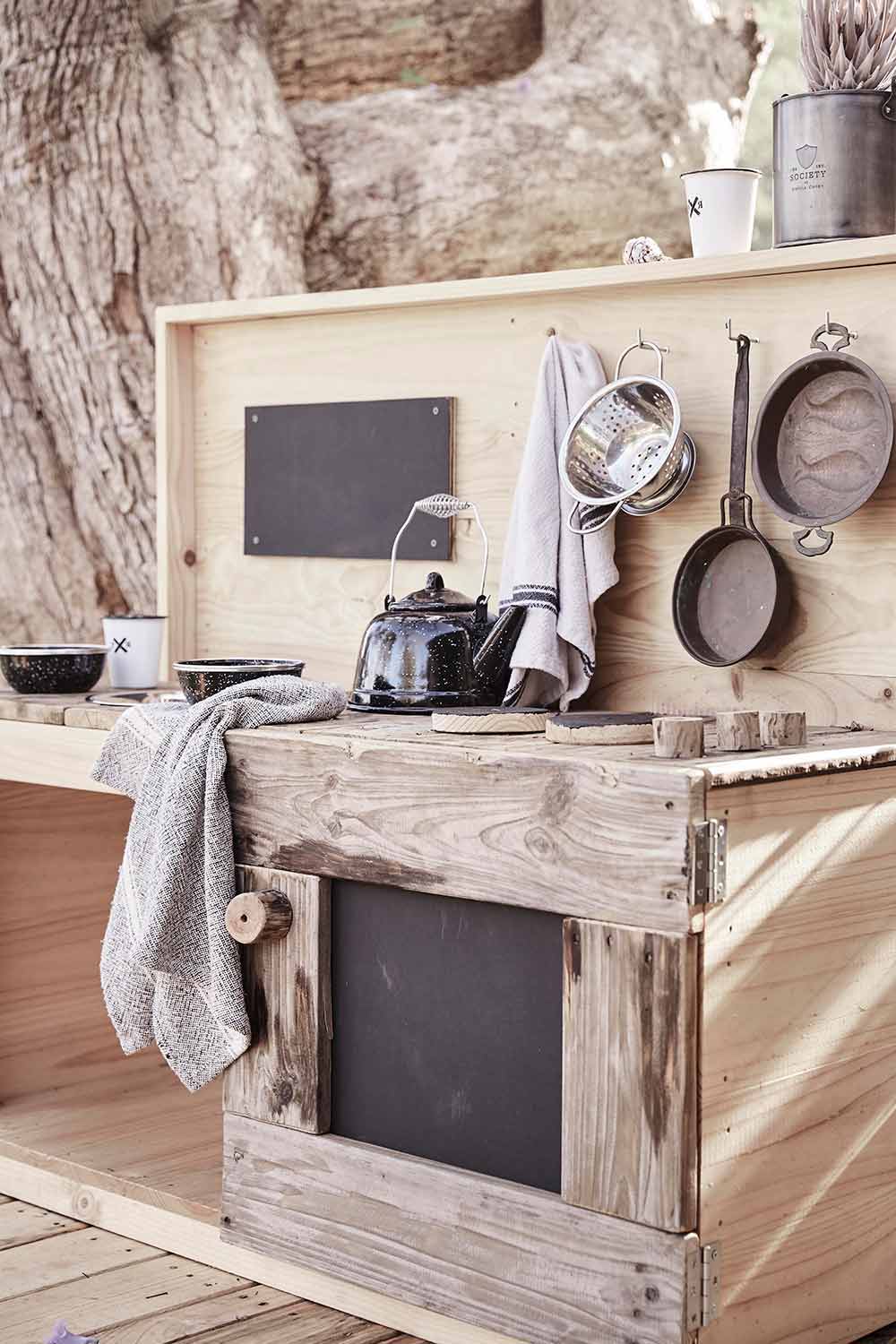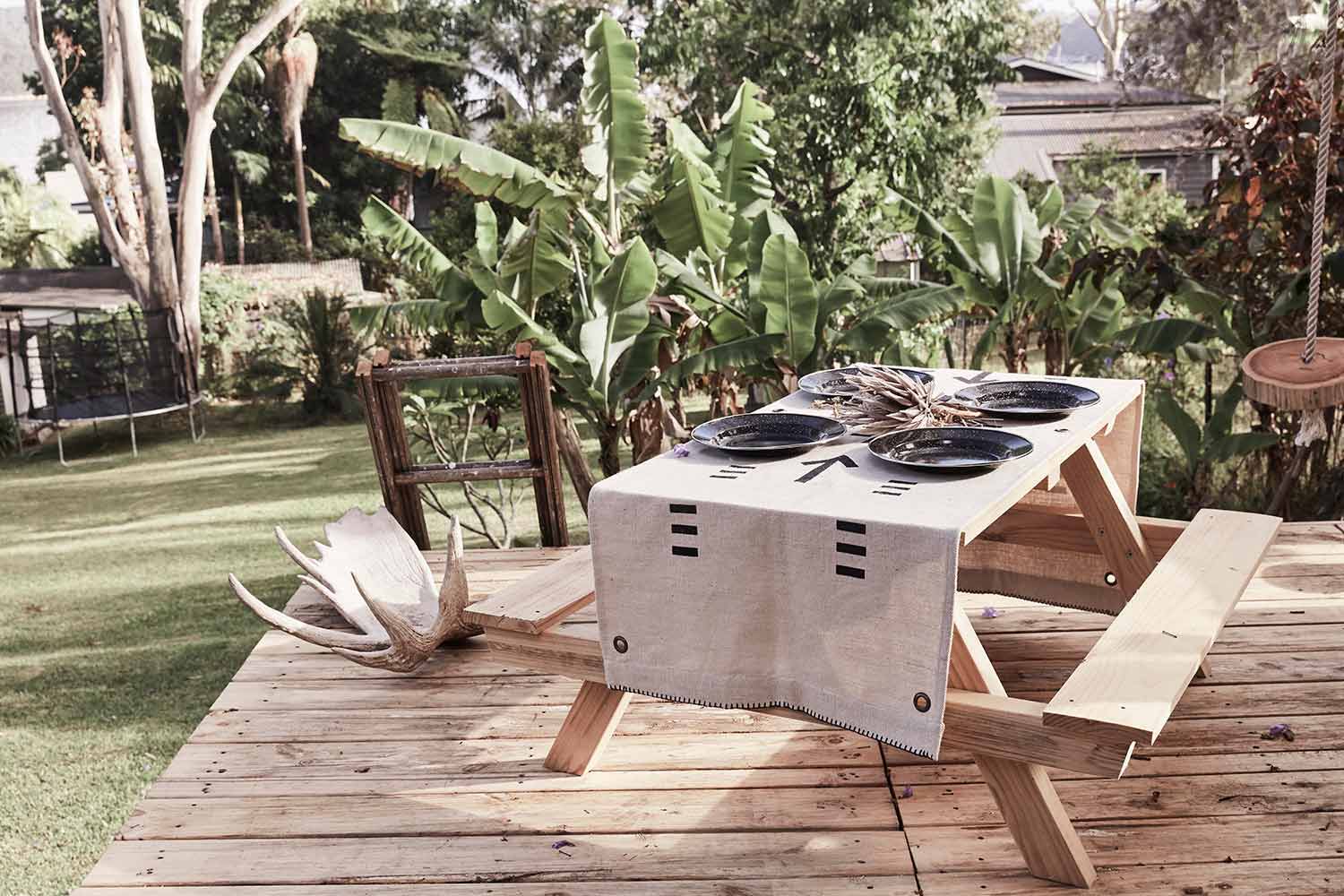 Once we installed and added a mud kitchen and picnic table to complete the set, Sheree worked her styling sourcery, turning this already beautiful structure into a stunner of Amal-Clooney-at-the-Royal-Wedding proportions. We were absolutely blown away when we received the first edit of images, shot by Sam Elsom for the CATGK website and accompanying feature.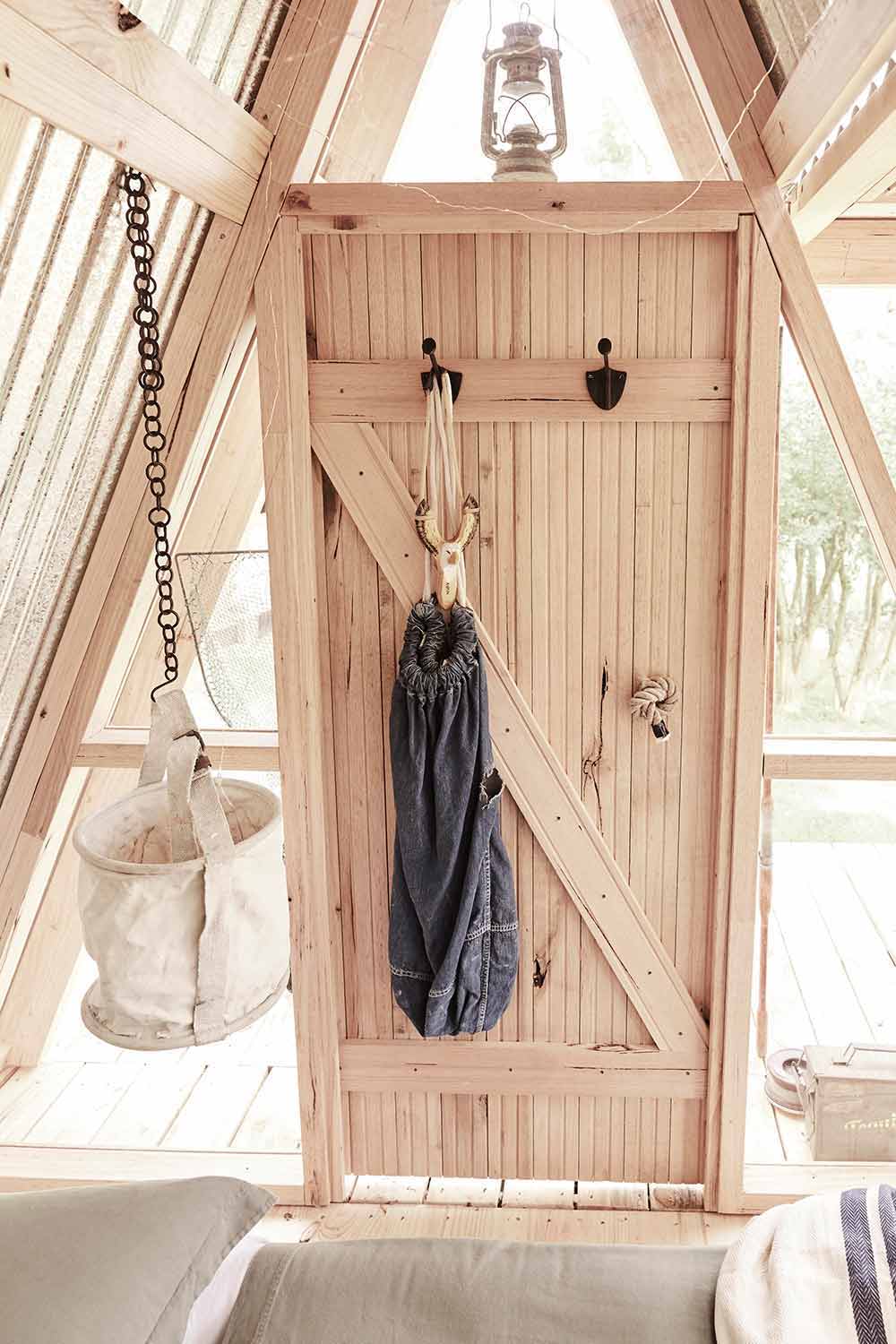 Sheree's signature relaxed styling at work here
The A-Frame Cabin is available for your family too! Prices start at $5200 (the cabin pictured is $5950) , delivery and install is POA. Dimensions and details are , chat to us about your space and ideas.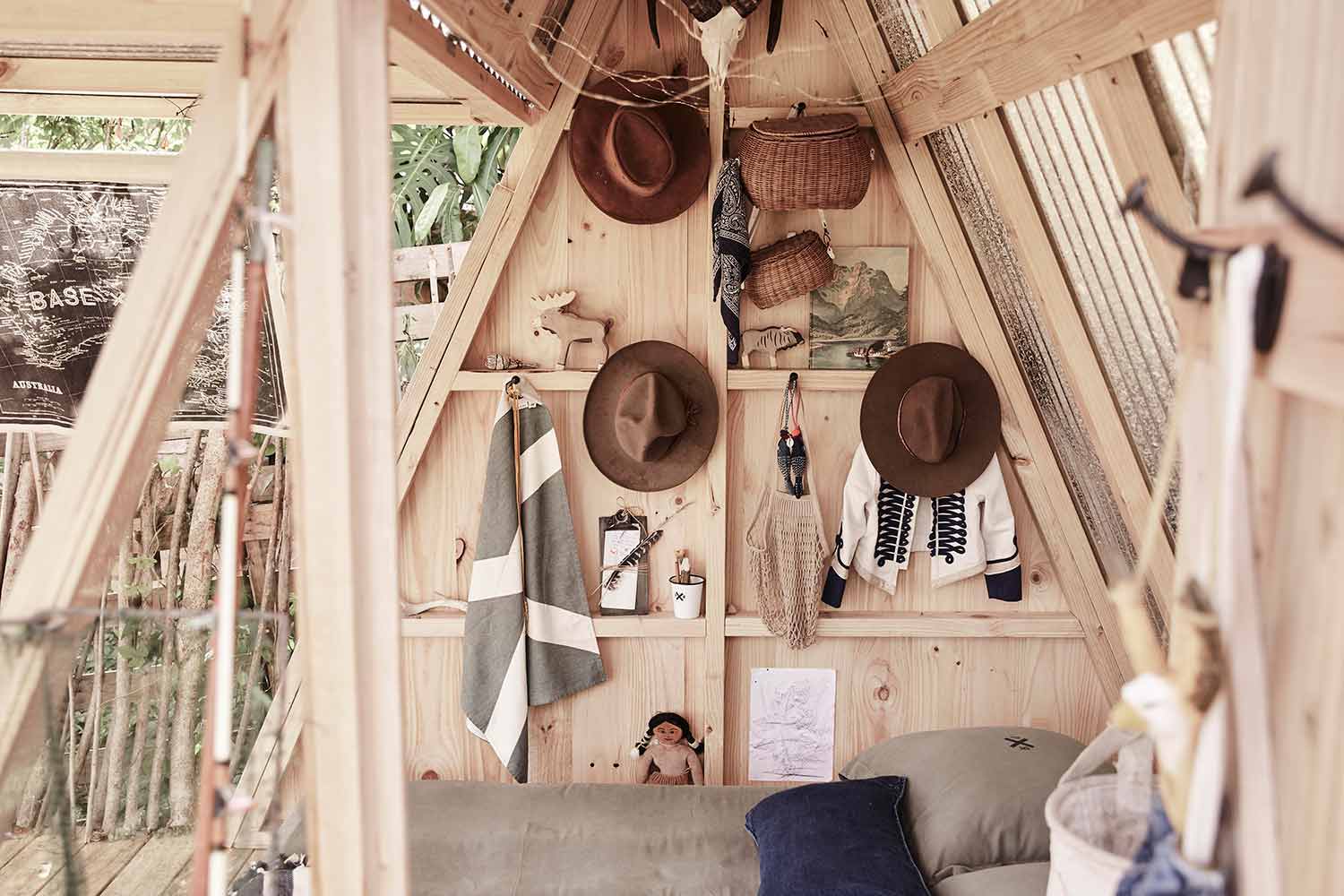 A big thank you to Sheree and her family, and to all the contributors credited here. All photos by Sam Elsom. Enjoy!