We are always on the hunt for projects that let us showcase all those amazing ideas we spend each day (and let's be honest most nights too…) dreaming up. Opportunities that get our creative juices really flowing and push the limits and boundaries of our cubbies in unique, unexpected and exciting new ways. 
Last year an opportunity like this landed in our inbox from a long time friend of Kellie's (Head cubby honcho at Castle and Cubby) Nicole Rosenberg. Kellie and Nicole go way back and have been talking forever and a day about collaborating on a Cubby project together. Nicole is the interior designer behind the popular Melbourne design business Liberty Interiors where she creates stylish interior spaces for both adults and kids alike.
Nicole had recently finished styling the interior of a well known Melbourne mum, Chronicles of Nadia blogger and media personality Nadia Bartel's home including her two beautiful boys' bedrooms. She suggested that Nadia utilise the space in her Urban St Kilda front yard to build a kids play area,  a few Pinterest boards later…and she was emailing us!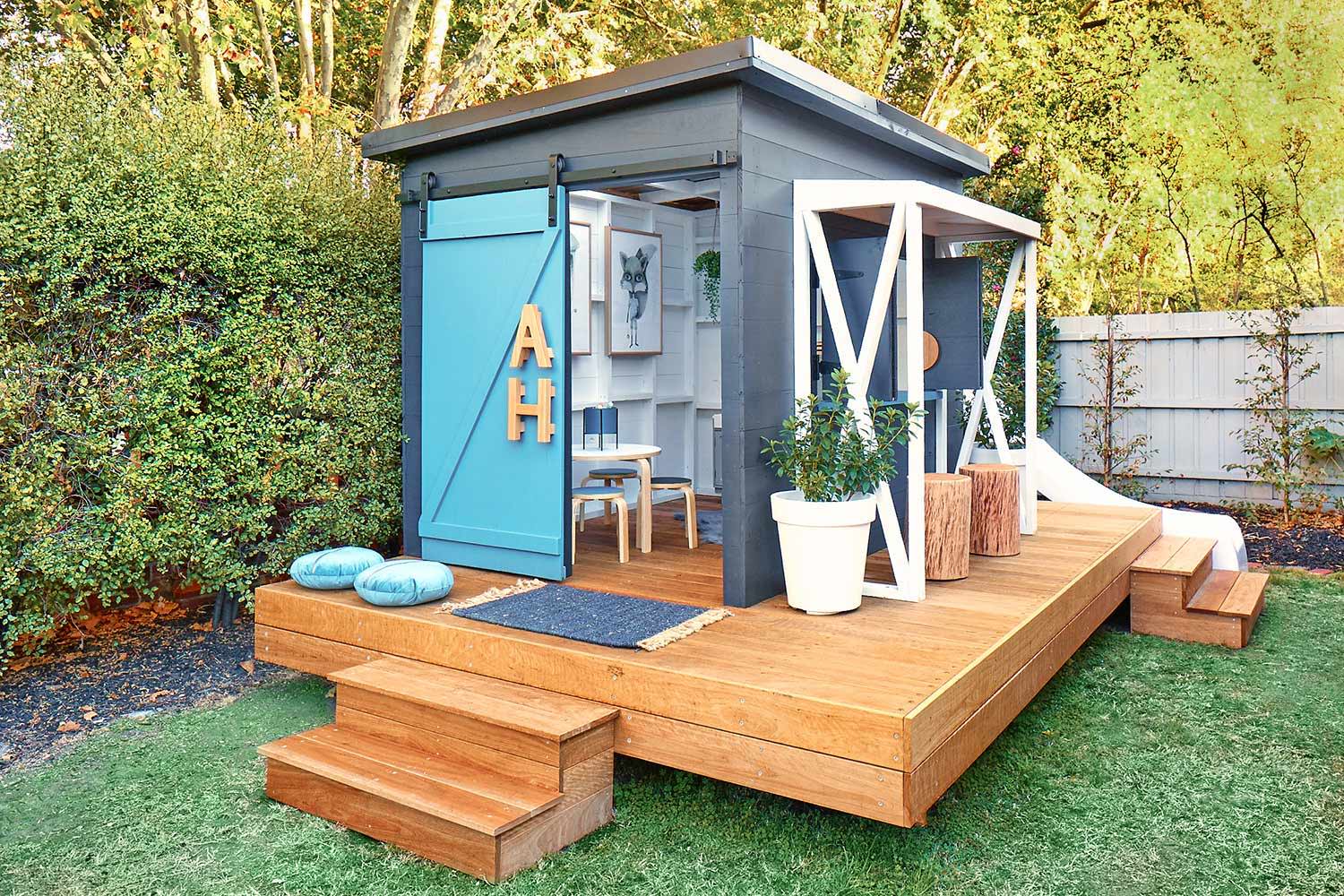 Castle and Cubby products have an honest, hand-designed and constructed aesthetic..it's our thing and something that is synonymous with the brand. The concept for this project was to elevate the Castle and Cubby aesthetic into a bespoke cubby with top of the line finishes, materials, and some really exciting custom design elements.
Merging the Kids space to work visually back with the existing home's aesthetic was important to both Nadia and Nicole as was the need for the cubby to be practical, functional and stylish (OF COURSE!) Our Mini Zimi cubby was up for the challenge and with the inclusion of some incredible bespoke features, hello hardwood deck, decorative bracing and name initial door handles which Nic resourced, it certainly came through with the goods! The final and perhaps the most exciting element of this cubby was the inclusion of a custom climbing frame with a slide, this was undoubtedly the piece de resistance of Aston and Henley's dream cubby.
Wanting to create a more masculine space for boys that would transition with them over the years Nicole recommended Dulux Domino with white feature trims, classic with an edge! (You can read a little more about paint choices in Nicole's interview below!) The end result is a cubby that is as fun and functional as it is aesthetically beautiful, one that is sure to please everyone for many years to come!  
Wanting to give you an insight into both Nicole and Nadia's worlds we sat down and asked them some questions about all things media, kids, style, and cubby collaboration…we hope you enjoy the read and maybe even pick up some inspiration for your very own kid's space along the way.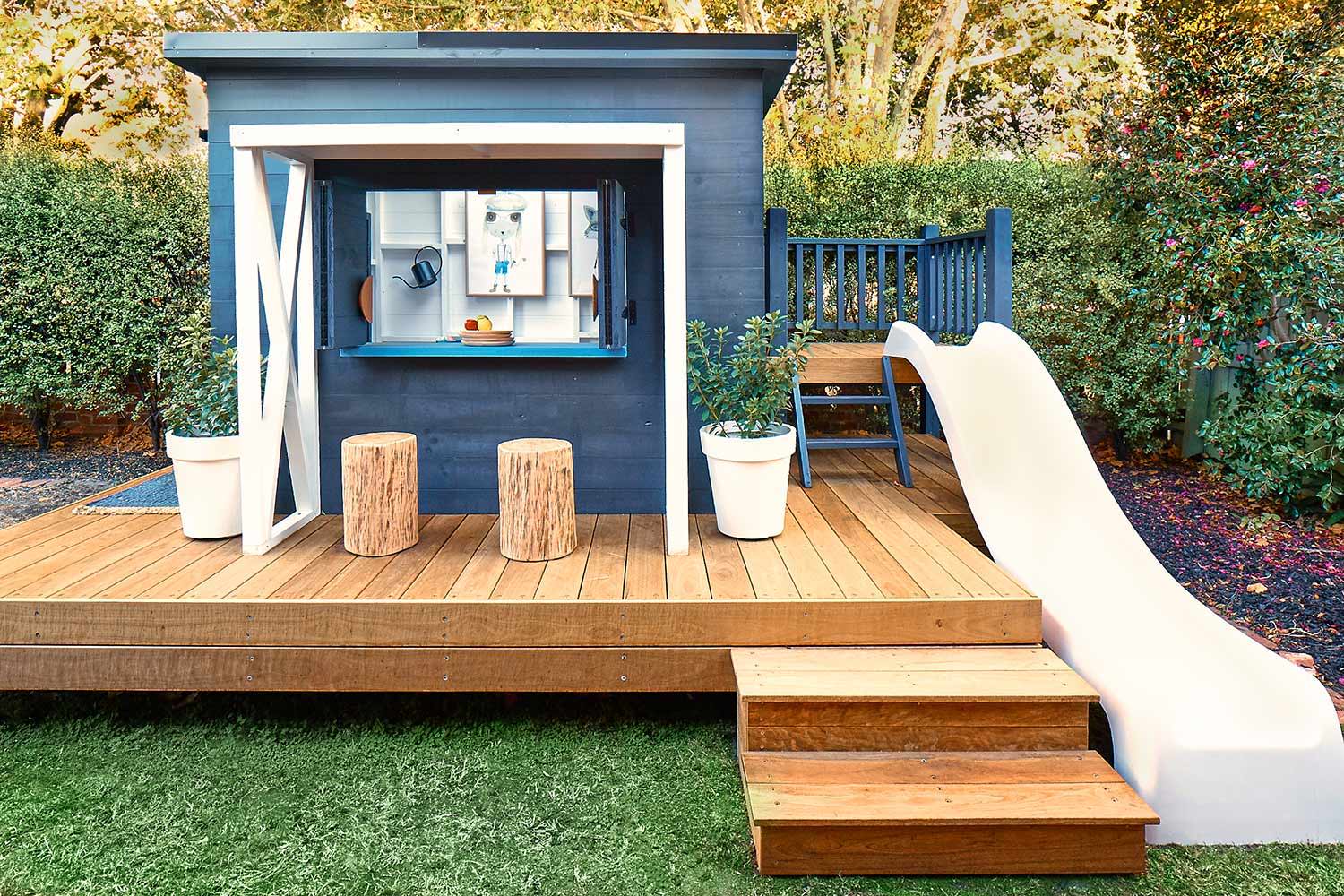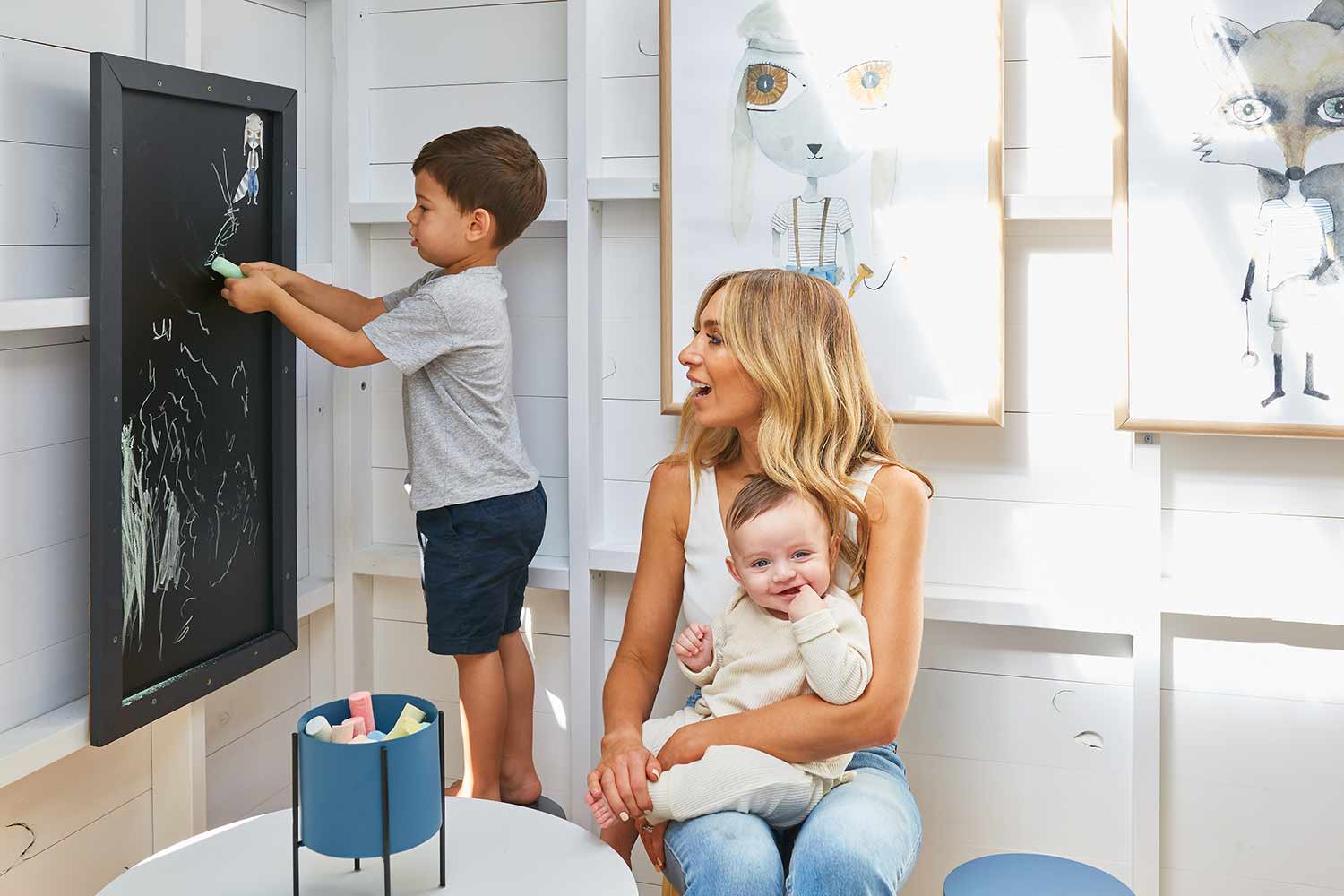 NADIA: Favourite thing about being a mum?
The best part about it for me is their innocence and the feeling of love and happiness like no other when I am with them. It's all the small things, their little chats, watching them learn to smile, giggle, walk and grow into little men. My boys motivate me to be a better person and they give me perspective and help me slow down and focus on what's really important.
The daily struggle to fit everything into one day would have to be the hardest. Especially when you are trying to juggle work, their activities, school, and housework. You always feel like you are pulled into a thousand directions and you aren't giving 100% at work or at home.
NADIA: What was your family like growing up? Have you carried any of this into how you raise your own family?
We had a really good and loving family life. Dad worked hard running his own businesses with very long hours and my Mum was at home with us. Coming from an Italian background, family and having a strong work ethic is very important to me. Spending time together as a family enjoying good food and laughs is how I was raised.
It was always drilled into us to have respect and empathy towards others and to treat people with kindness. I have definitely tried to carry on this approach with my boys.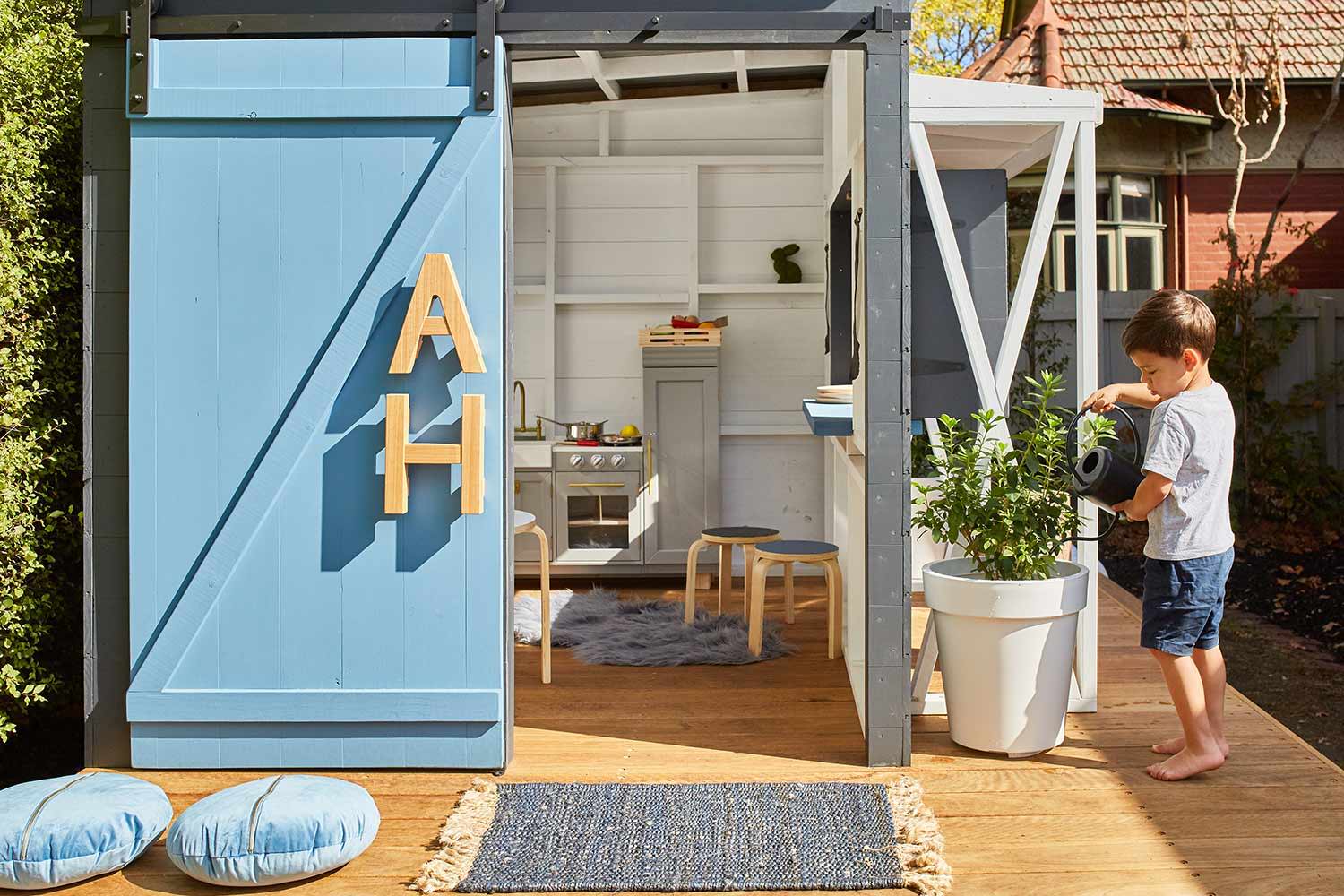 NADIA: How do you enjoy spending time as a family?
Our favourite times are when we are chilling together not doing anything special at all. We love being outdoors. We go on lots of walks to our favourite parks, we have a beach at the end of our street, so we are lucky to be so close to some amazing beach parks and lots of spots for activities.
The boys both love their Lego and reading books, so a lot of days are spent on the lounge room floor playing with them.
NADIA: What influences your style and décor?
I am someone that loves classics and minimal pieces that then have longevity in my wardrobe, I don't usually like pieces that are trend-driven. So, I tend to mainly stick to neutral tones and lots of black and white and I think that my personal style also reflects the décor I like. I am not someone that is into bold, bright colours in my home.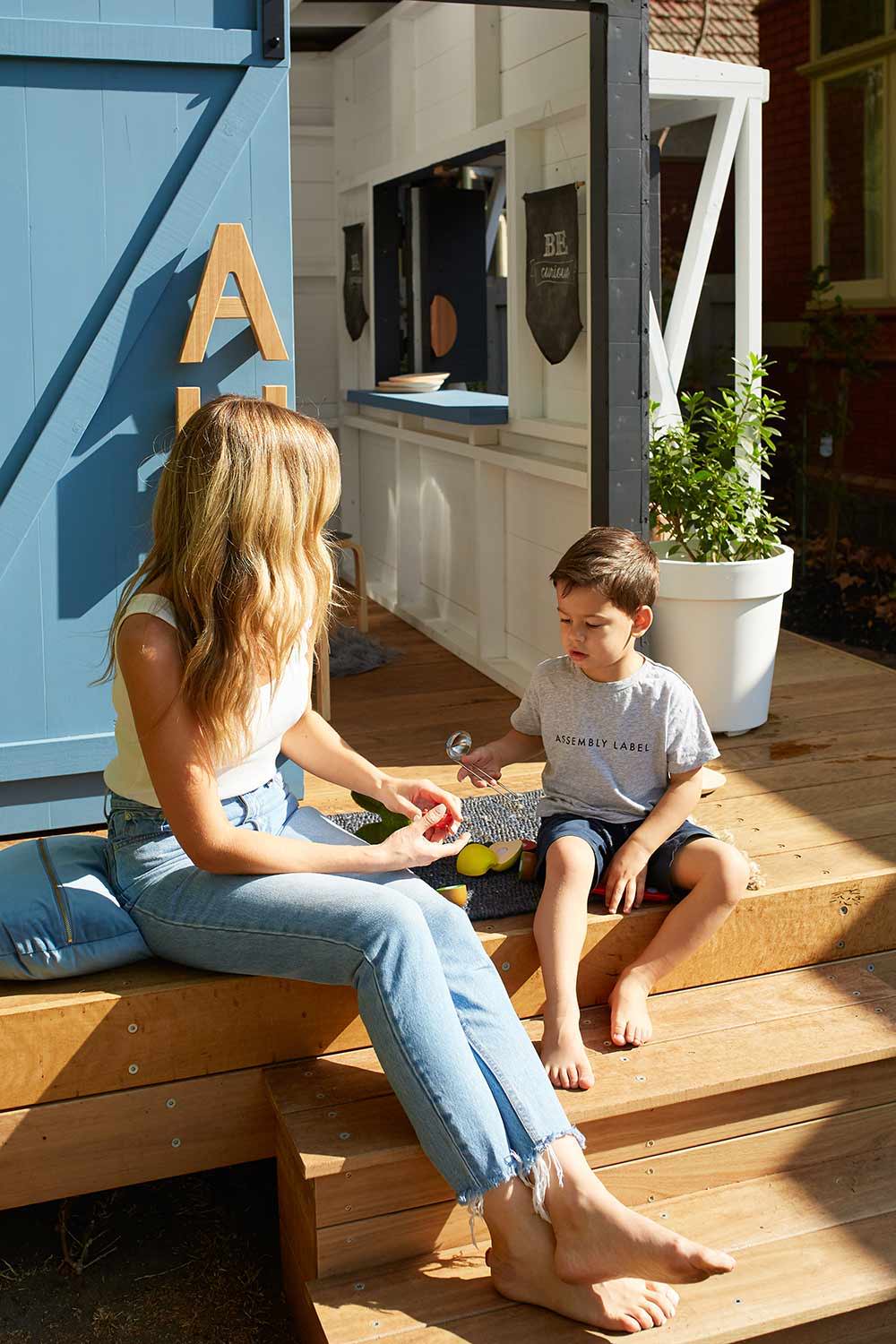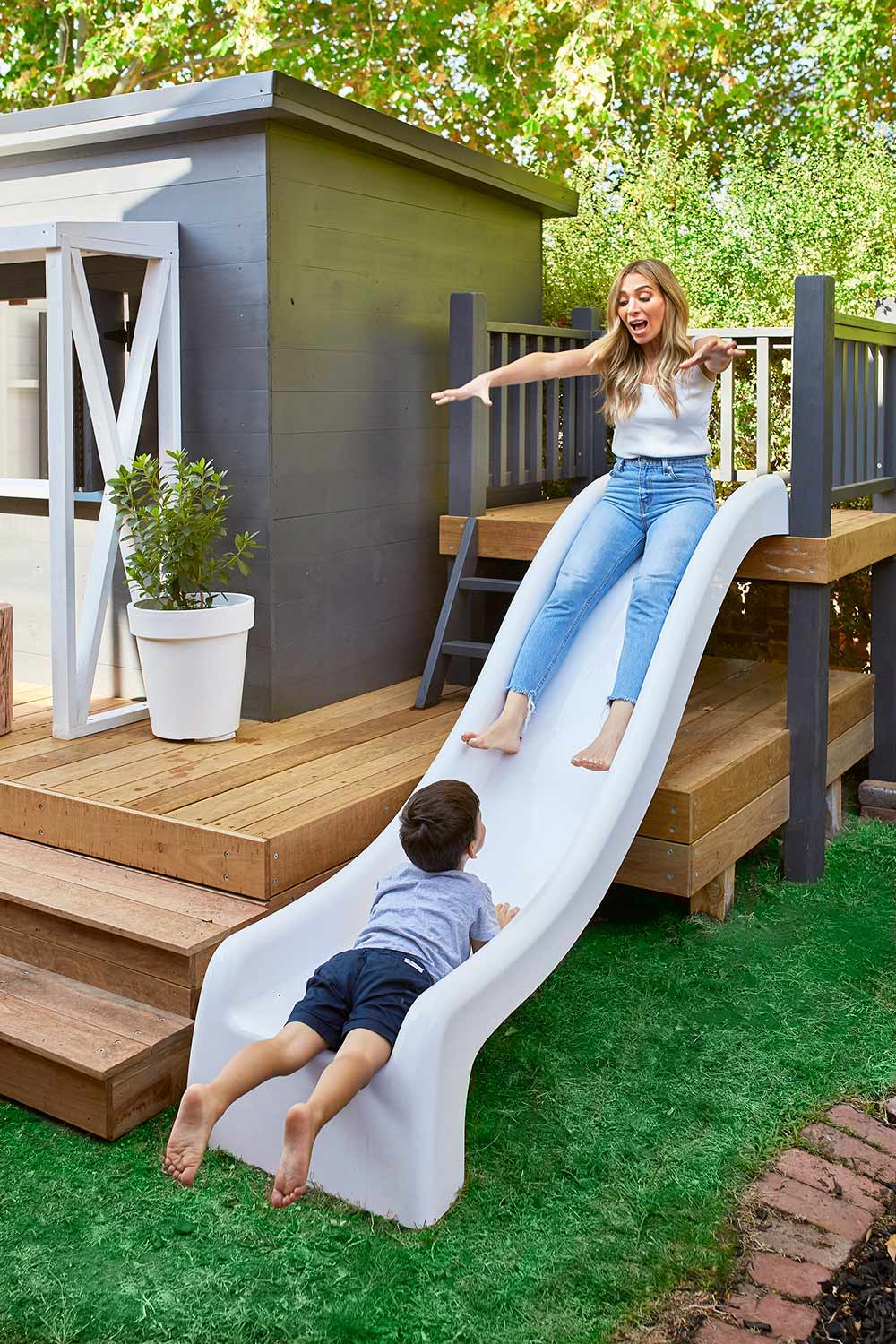 NADIA: Talk about previous works with Nicole from Liberty Interiors, why did you choose Nic?
I absolutely love working with Nicole- she is very talented. I initially got in touch with Nicole for Henley's nursery as I had spotted her work on Instagram and thought she had such a unique style. We loved working together on that so then worked on other areas in my house. Nicole then came up with the idea to create a little play area in the front yard to utilise the space we had out there.
NADIA: What was your favourite part about designing the cubby?
It was so fun to pick all the elements with Nicole. She created a Pinterest board with all her ideas which included colours, materials, and overall style. She knows my style so well, so I left it all up to her as she always nails it. It's so nice when you design something from scratch as you can add in all those elements that you want. We wanted the cubby to look masculine with a cool barn door. It was really important for Aston to have a little slide and an area for him to serve food and play chef as he loves that kind of play.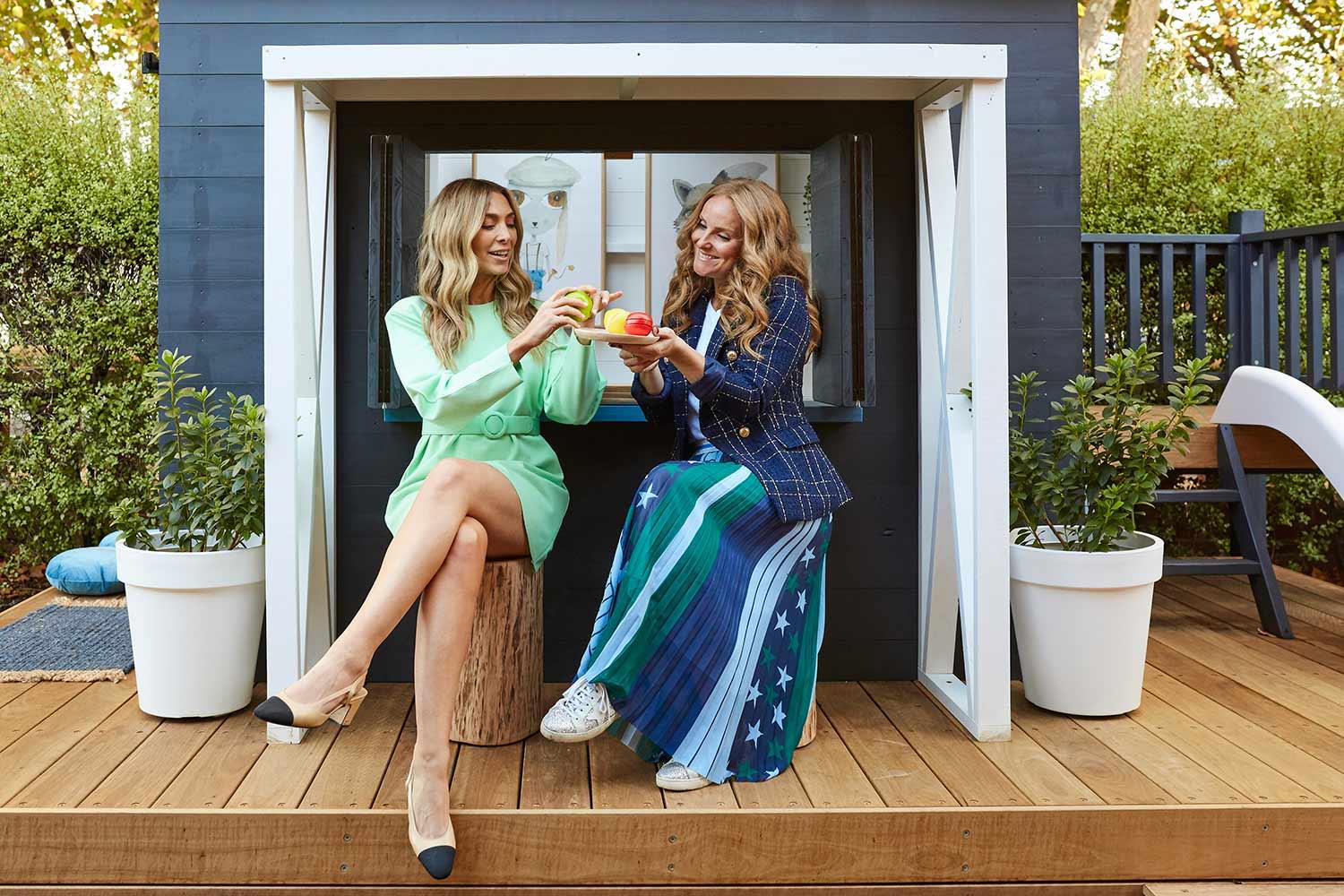 NADIA: Did you have a cubby house growing up? Or something like it?
I did have a cubby, but I don't remember it being as special as the one we created for the boys. I loved spending time in there playing with my little brother and sister. We loved using it as our little hideaway.
NADIA: What do your kids like most about the cubby? How do they use it and play with it?
They absolutely love it. Aston loves using the serving area as his own little kitchen. I sit on the outside with Henley and he is in there preparing us 'food' and serving it to us. He also loves the slide and watering his plants using his little watering can.
Henley is so obsessed with the slide; he is a little daredevil and he also enjoys playing with the kitchen.
I must also add my favourite thing is the barn door with the oversized wooden handles (A and H, the initials of the boys) I think it makes the cubby so unique.
NADIA: Any ideas for future updates/changes to the cubby?
I think that's why it's so great to invest in a cubby like this one, as I can see it really growing with the boys once I make little styling changes. It is perfect for them now, but as they grow it will be just as handy, as it will be there little place to hide out with their friends. I was thinking it would be great to pop in some kind of climbing wall or a swing and also their own mini vegetable patch that they can look after
NADIA: Tell us about your thoughts on raising a child in the digital age. Being a mum who has a huge digital presence, how do you manage your child's use of tech and ensuring that they get quality outdoor imaginative play time.
It's a constant struggle, as I do have to be online so much for my work. I try to restrict the amount of time I am on my emails with the boys around, but sometimes I catch myself doing it and I put the phone away as Aston notices when I am, and I don't want him to think that is the norm.
Aston doesn't have an iPad- which I am trying to hold off on as long as I can, but I do allow him a little TV a day, as he has his favourite shows. I always put the timer on from the start, so he knows he only has half an hour and that's it as that then stops the tantrums.
I am also very lucky that both of my boys – especially Aston- are very good at imaginative play. He can do it for hours and he has a real obsession with Lego. Which looks like he is passing onto Henley too.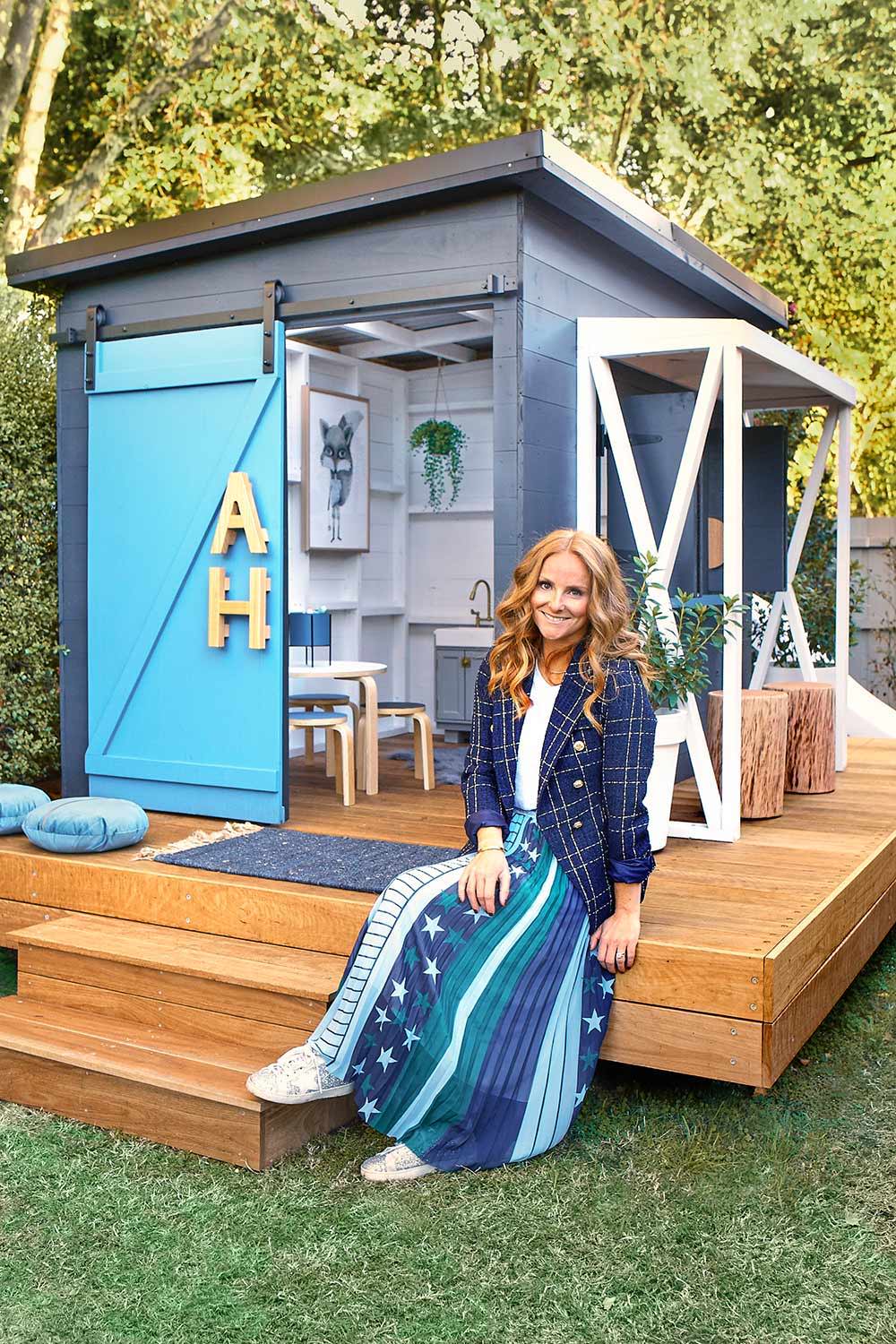 NICOLE: How did the project with Nadia Bartel come up, and what were you most excited about for it?
I had worked with Nadia previously on her second childs nursery and we loved working together! We then moved on to other areas in her house and whilst working on those areas I came up with the idea to utilise the properties large front yard as more of a kids play area. I've always wanted to be involved with designing a custom Castle & Cubby cubby and so started discussing ideas with Nadia. I was really excited to get stuck into choosing all of the fun elements that go into designing a cubby and my ideas started flowing so I started a Pinterest page and then contacted Kellie to see if she would be interested in the project!
NICOLE: Where did you draw inspiration from? How closely did you work together on the styling?
I wanted the space to be practical as well as visually appealing and so thought about what exterior and interiors colors I was choosing for longevity and maintenance. Because I was designing the cubby for two little boys I wanted it to look masculine and edgy and remembered seeing a double story house in a magazine that was painted entirely in Dulux domino with bright white trims so that's where I took inspiration from for the outside. Nadia is such a delight to work with and she pretty much leaves the styling and ideas up to me - I did have to convince her to go for the blue barn door as she usually steers away from using bold color but was so happy with the way it turned out in the end.
NICOLE: What do you love most about the C&C cubby houses?
I love the endless possibilities! I really enjoyed the process of coming up with ideas and then seeing how C&C made it into a reality! Being able to completely customised you cubby house to the correct size for your outdoor area is also a fantastic benefit!
NICOLE: What was the space that you grew up playing in like? Has this influenced your style today?
I grew up playing in my backyard with not much else other than a blow-up pool and a ball and my best asset …. my imagination! Kids today are exposed to so much more than we used to be and things are always getting bigger and better!
Nadia Bartel's cubby house is a variation of the Mini Zimi Cubby House which we modelled on the beach bungalow of Mister Zimi Clothing founder Zoe Paul. We mixed it up with bold paint, a variation on the awning style and we added a stunning floating raised hardwood decking with a platform and slide to make this unique for Nadia and her family. Click through to find out more about our Mini Zimi style cubby house.