You've never really met anyone as lovely, as honest or as quick-witted as Chloe Brookman, who is one half of the beautiful and much-coveted global lifestyle brand Olli Ella. Mum of four, businesswoman extraordinaire, purveyor of chaos and all-round gem of a woman Chloe is someone we have had a little of an inspirational crush on for a while now.
When the chance to design one of our incredible new treehouses for the Brookman clan arose we, at Castle and Cubby, jumped at the opportunity imagining all the endless possibilities that come with an exciting new project for like-minded folk. Entwined within the Olli Ella brand and Chloe's family life is a strong commitment to natural, sustainable and ethical processes…words and intentions that sit very near and dear to our own hearts at Castle and cubby.



Wanting to create limitless play opportunities for both the bigs and littles alike a design for a multi-level treehouse with a ground-level cubby was imagined and very quickly Chloe's kid's wildest dreams became a reality! We have to mention here that the Brookmans were proud owners of a one in a million perfect treehouse tree! Jono always says that the ideal tree for a treehouse should open up like a hand…and there it was, in all it's enormous glory, right there in Chloe's and Charlie's backyard, a hand-shaped tree just waiting for a treehouse platform!
The Olli Ella brand has a distinct style that is characterised by its vintage aesthetic, natural materials and simple lines. Chloe also favours this look in her own freshly renovated original 70's home and it was more than a pleasure for us to use elements of these style characteristics within the treehouse construction and styling…think reclaimed timber, foraged logs and plenty of dreamy Olli Ella decor finishing touches!
We are forever inspired by this amazing woman and the extraordinary brand she and her sister have built (despite living on opposite sides of the Globe) and wanted to share a little of Chloe's world with you all. We have no doubt you will all adore her (and her gorgeous family) as much as we do!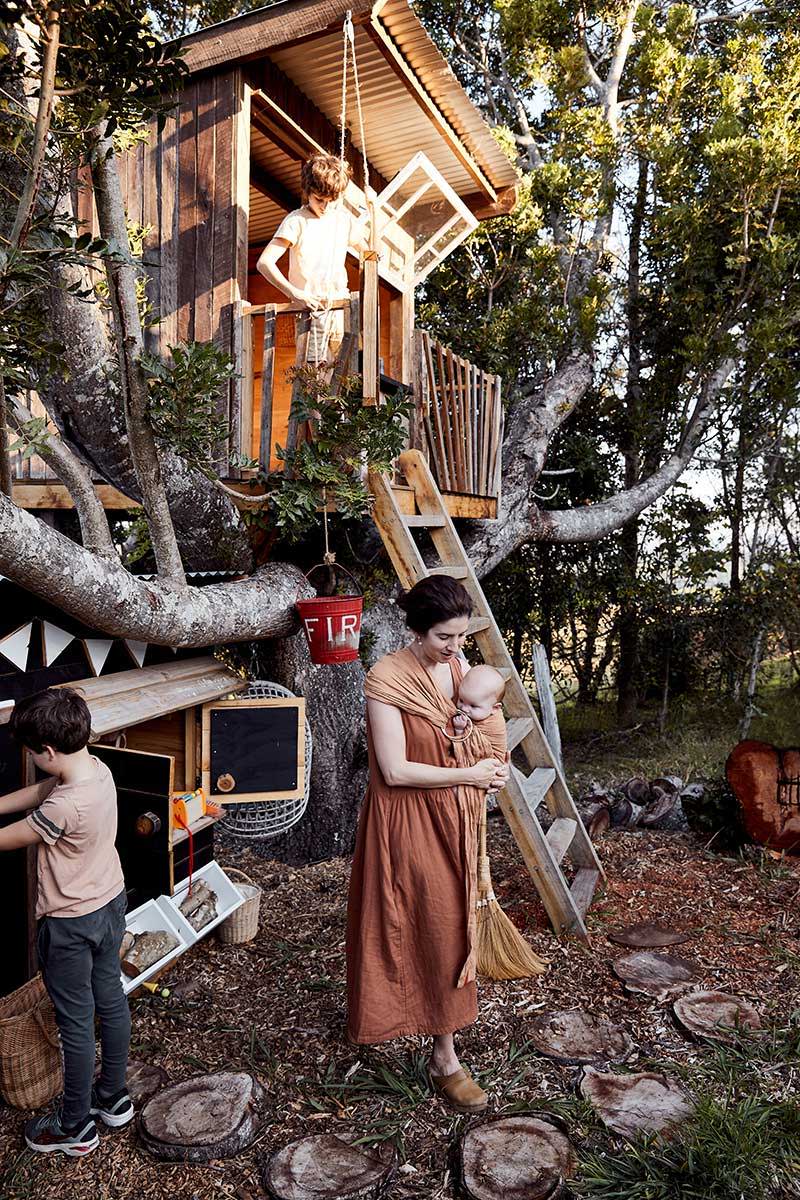 Natural, sustainable and ethical processes are at the heart of your business, how does this extend into your personal lives?

I think it's always an effort and we try to challenge ourselves with improving constantly. Things like limiting our use of single-use plastics, for example, we make our own yoghurt these days because we were going through so many containers each week with the kids. We are on tank water and so our home runs off of rainwater (its currently a bit of a drought and so there are a lot of shared baths or 'power showers' as we call them!). We compost, we don't accept plastic bags when we go food shopping, etc, but look we are still guilty of a lot of no-no's, its a work in progress!
Where did the inspiration behind Olli Ella come from?
From seeing an opportunity to create stylish, locally made nursing chairs at a time when your choices were either stodgy rocking chairs or very expensive over the top ones. I was pregnant at the time with our first baby and once we launched at a local trade show things took off very quickly.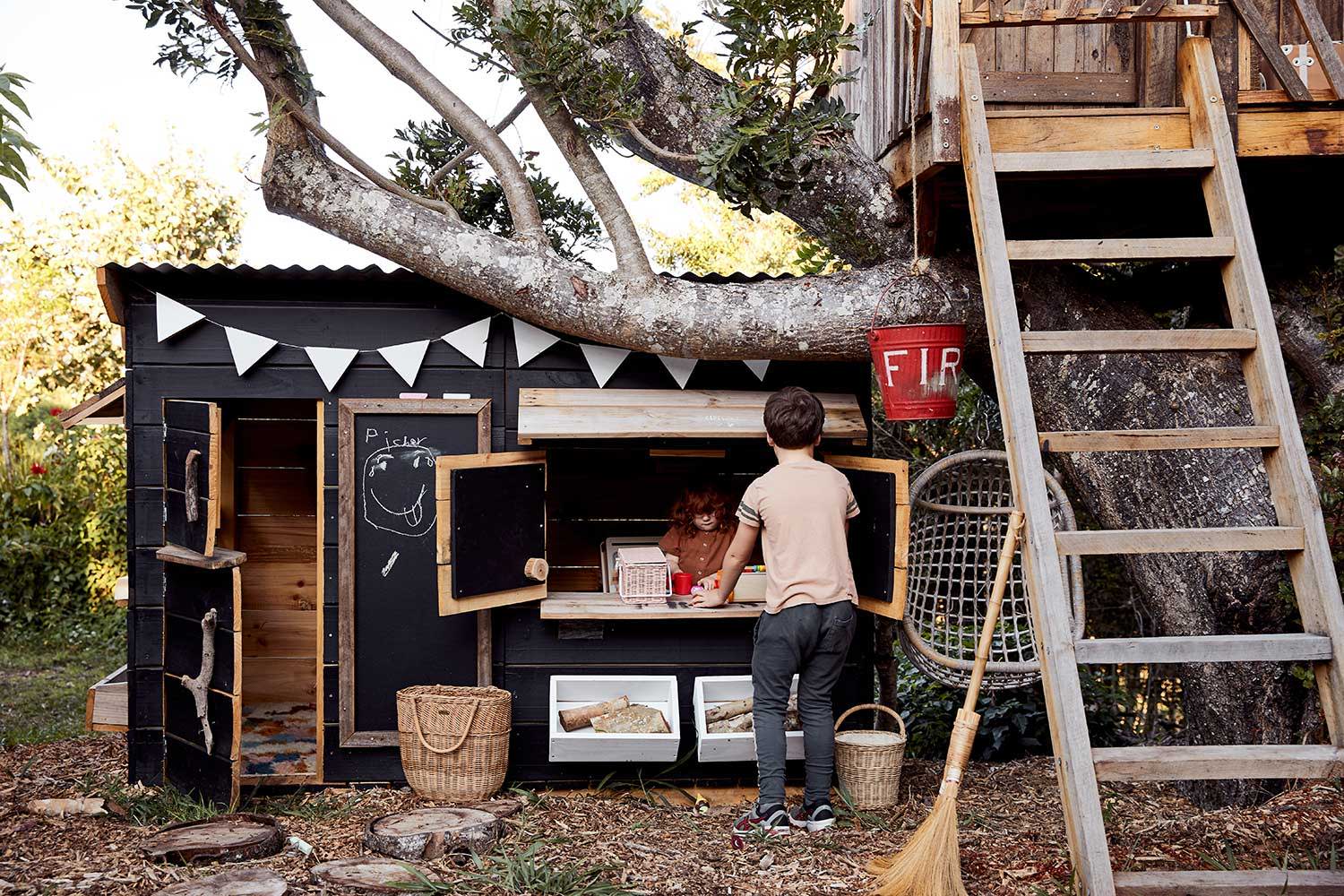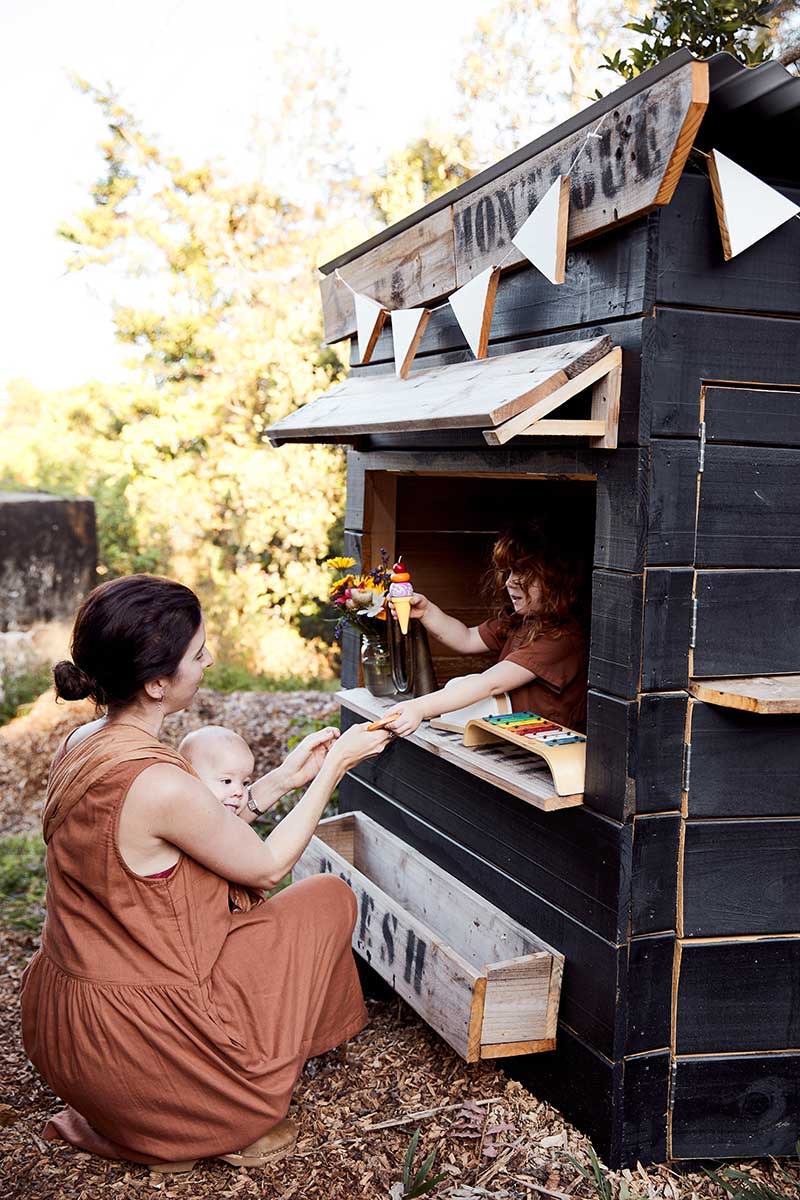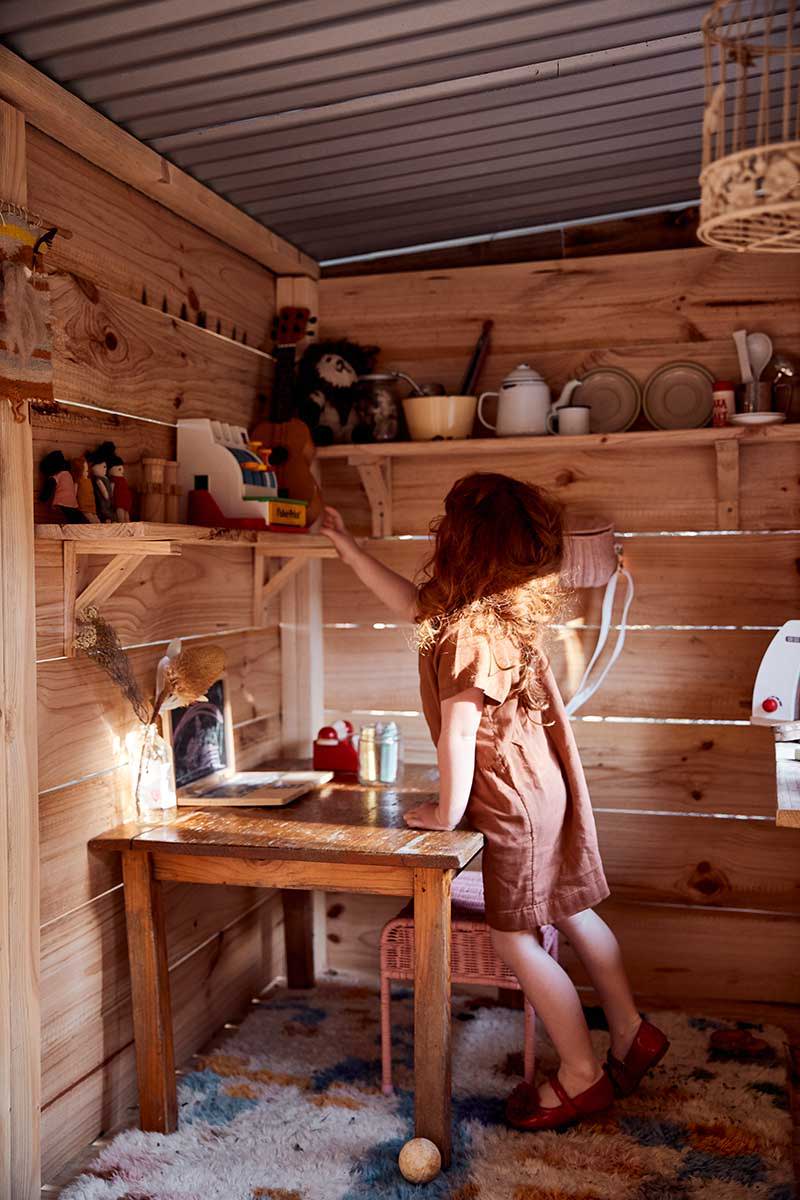 You both live on opposite sides of the world, how do you make it work?

My sister and I have lived apart for 70% of our time since Olli Ella launched and so it's all we've really known! We have a terrific team in each of our three offices (London, Los Angeles, Byron Bay) who support us, and Olivia and I speak probably 30 times a day!
Byron Bay, LA, and London are all very different, how did you choose these locations and how have they shaped your business and lives?
We started in London, where we were both born and were living at the time. I moved my family to Sydney two years after starting Olli Ella because our products were in such high demand there and one of us needed to be on the ground to keep operations going. Los Angeles we launched in 2016 for similar reasons, there was a strong demand, so we set up a satellite office with two staff until Olivia was able to relocate and manage a team from there.
How would you describe your design aesthetic?
Effortless, messy, warm mid-century modern meets Bohemia.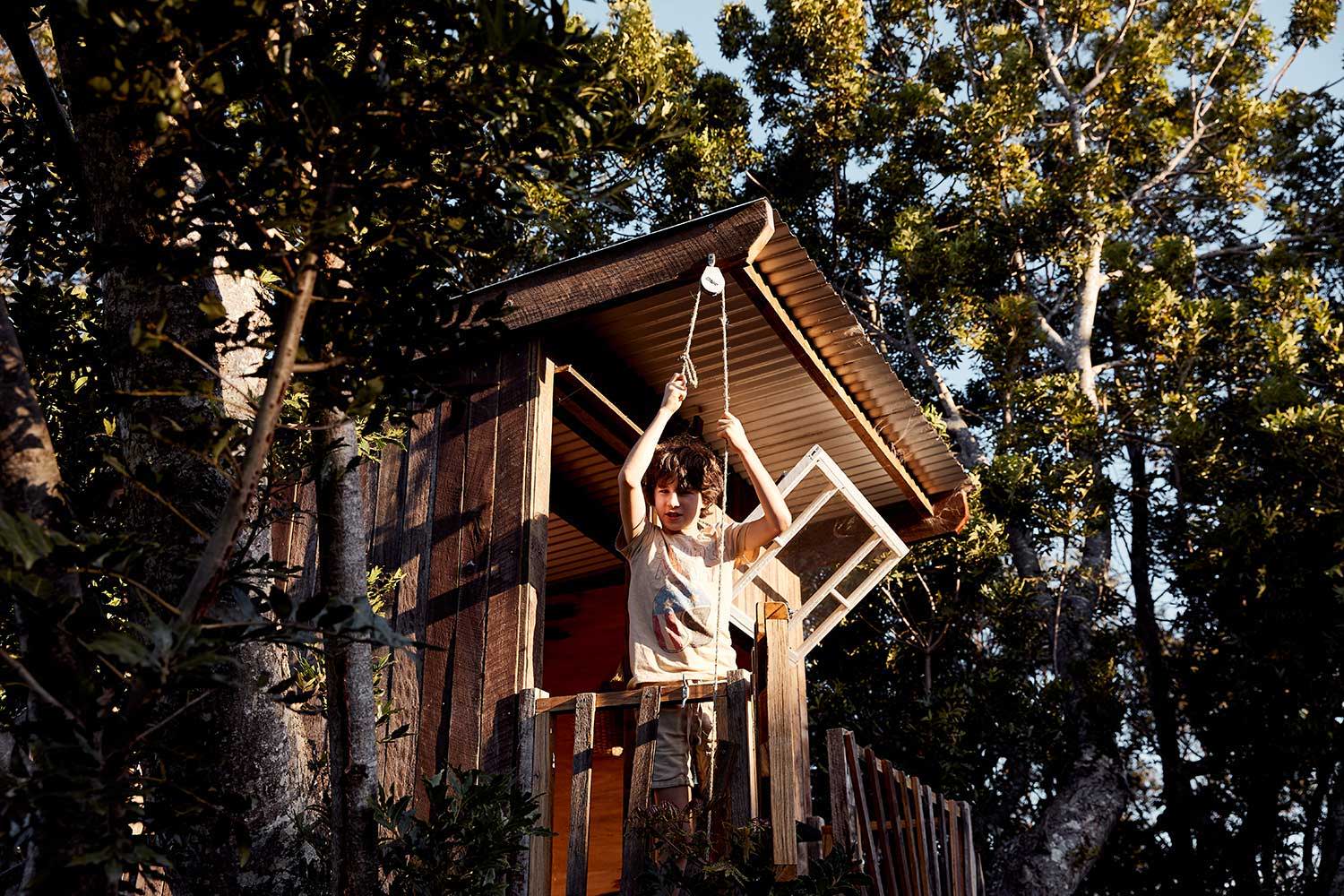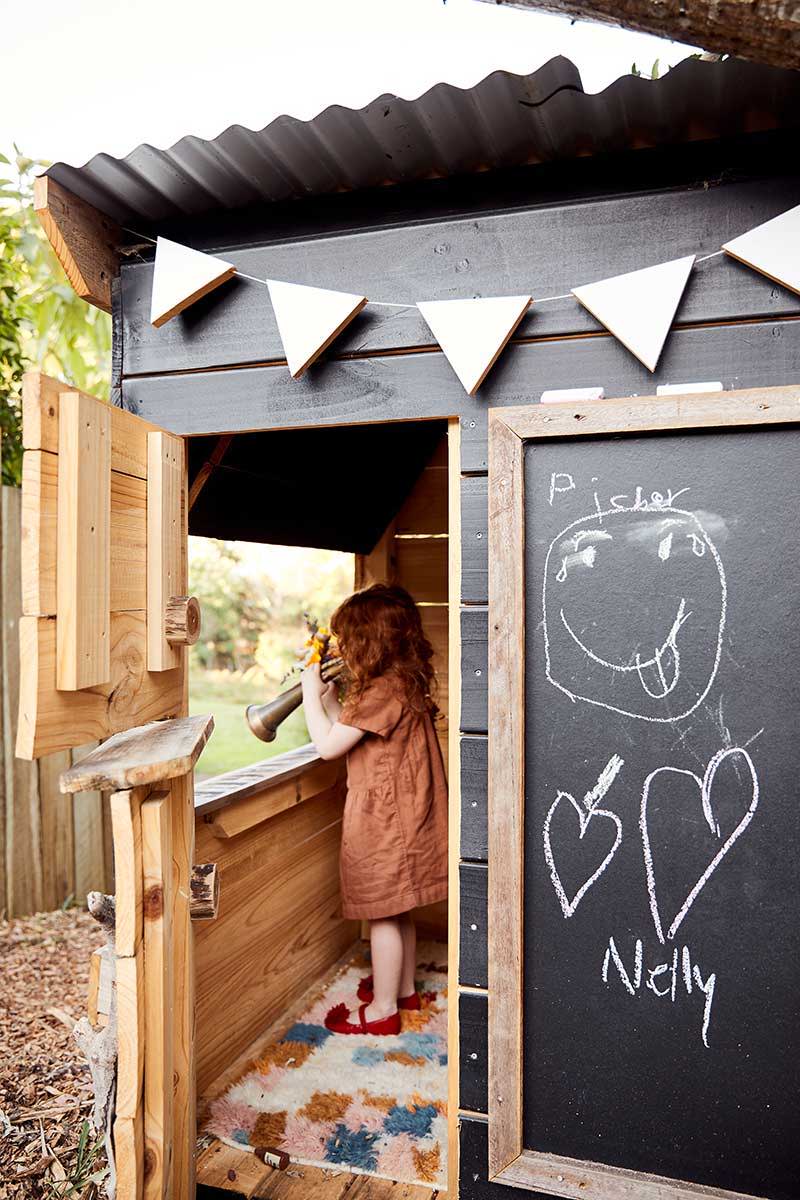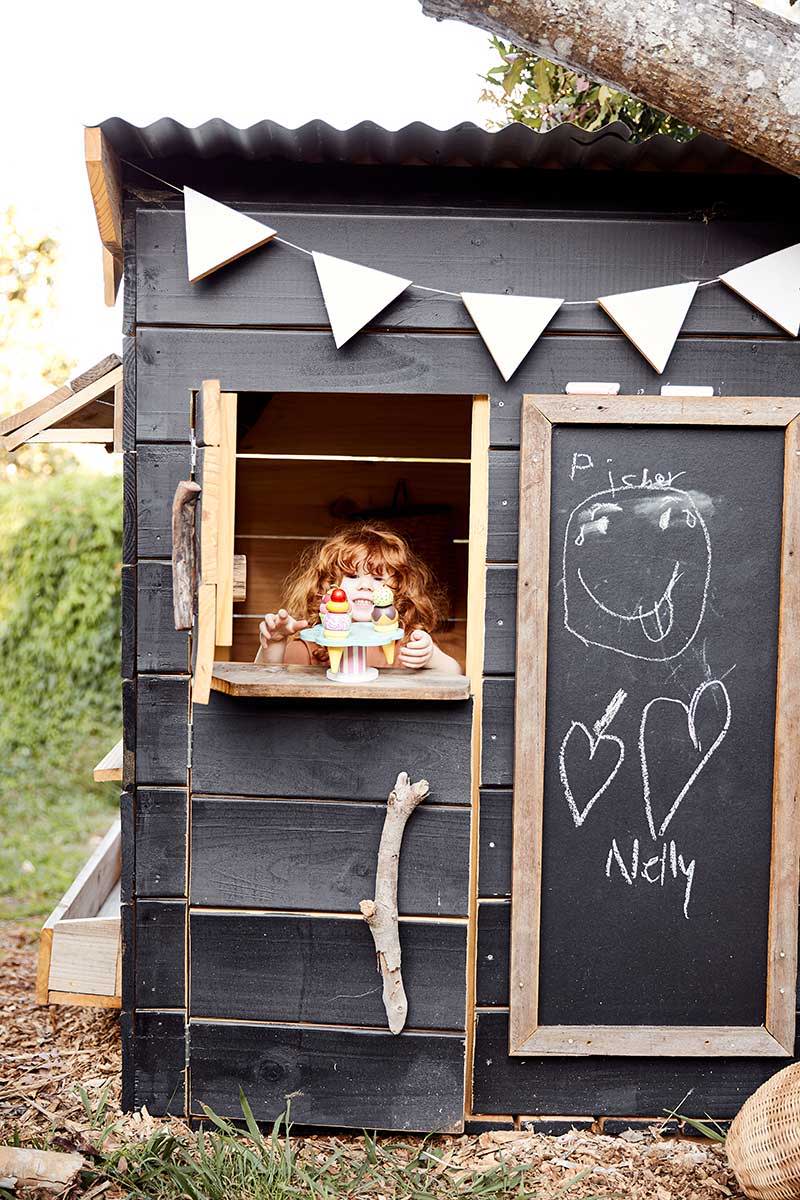 How do you juggle starting a family and running your own business?

I had Tennyson, our eldest, around the time I started Olli Ella and so again its really all I've ever known! My husband Charlie is an amazing support and I couldn't do it (smoothly at least!) without him; Charlie left his career in production to be a full-time dad, about 2.5 years ago.
What are you most conscious of when buying items for your family and children?
Will it last? Will it sustain countless battering from children?!
How have you grown as a parent? What do you believe is the most important lesson you can give your children?
I don't worry about doing things perfectly anymore – I try to enjoy all of the mess and chaos that comes with having a big family.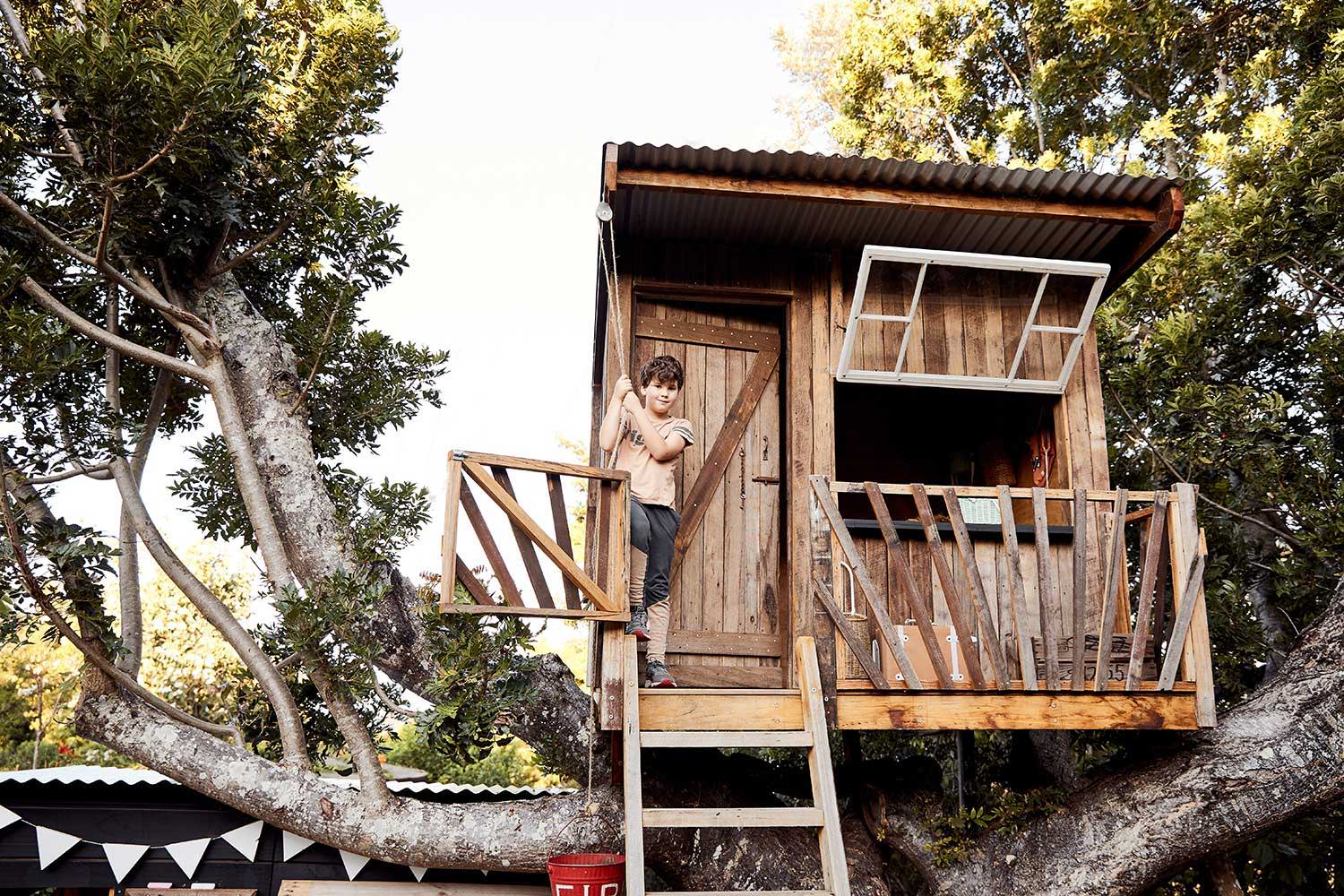 What inspired your idea for the treehouse?
A perfect, big. beautiful tree in the shape of a hand that sat in our back yard, it was just a no brainer! Castle and Cubby worked around the shape of the tree (FYI hand shaped trees are on in a million and are the ideal cubby house tree!) to build something that was truly unique, we couldn't be happier with it you guys!
What was behind your decision to add a second ground level cubby house?
Because we have two older boys who love climbing, and two younger ones (ages 3 and 4 months old) we thought that having two spaces while the little ones are still small would be a good idea. The reality is they all (baby excluded) use both spaces and love them equally.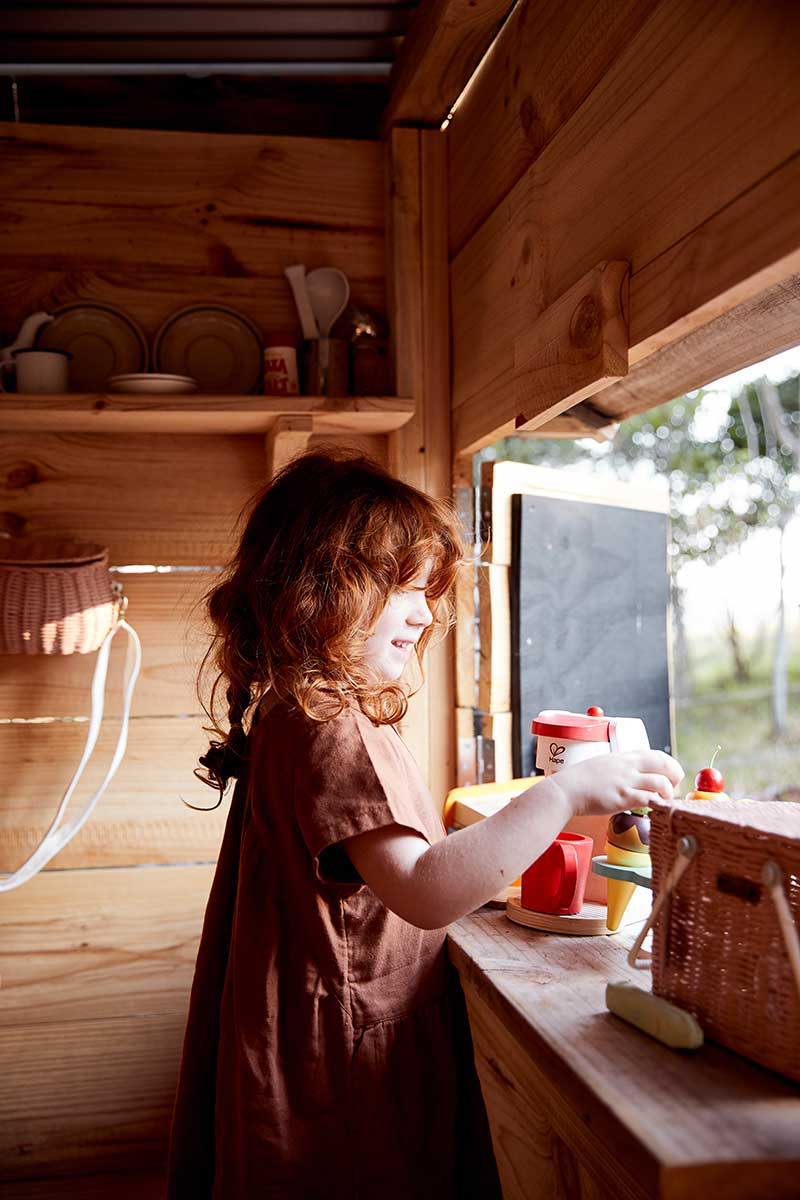 What do you kids love about their treehouse?

That we can't see what they get up to in there from ground level!!! And that they have a secret clubhouse, separate from the house, that it's in nature. They bird watch from their treehouse and do lots of really cute things like that.

What do YOU love about the treehouse?

Because it's beautiful and rustic in nature, it has so much character and the kids have really been able to make it their own.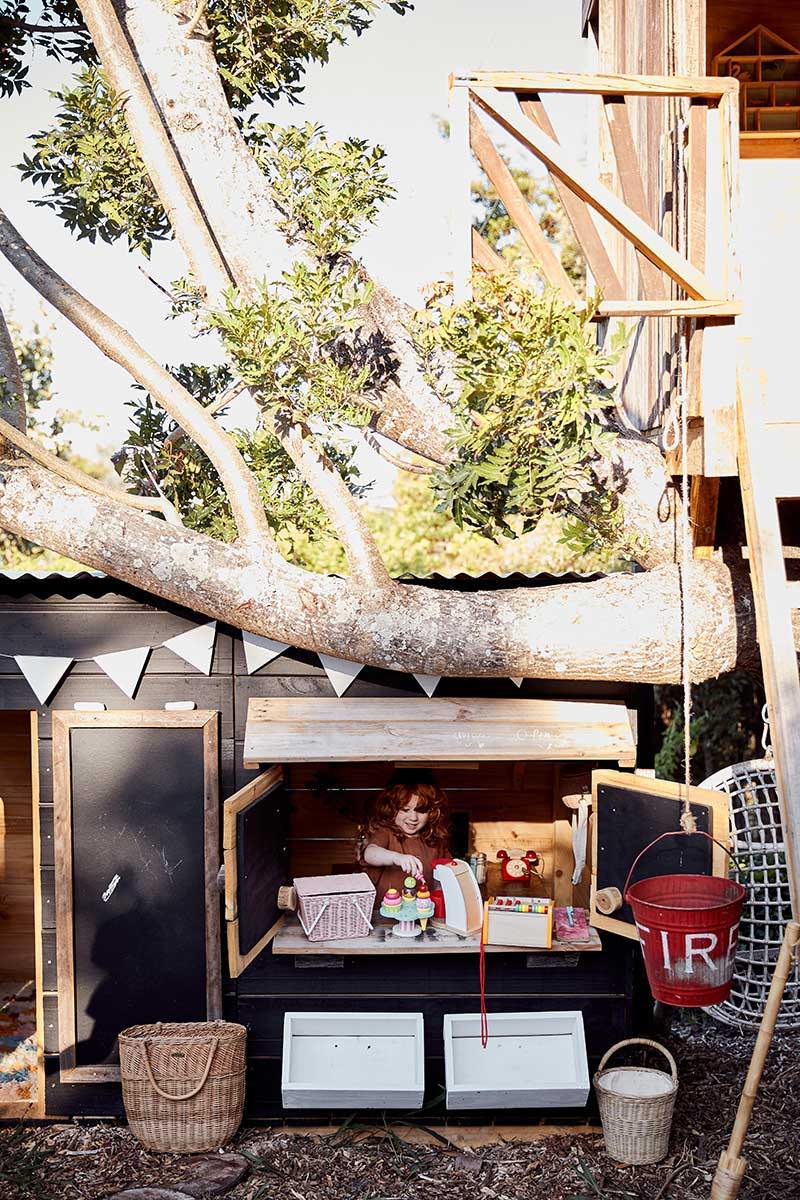 A LIST OF INCLUSIONS IN CHLOE'S TREEHOUSE

Treehouse:
Fully framed treehouse clad in 100% recycled hardwood materials
Reclaimed windows with glass removed and replaced with perspex
Decking and custom built handrail.
Vintage fire bucket and pulley

Lower Ground Cubby:
Midi Rectangle Farmer's Market Style Apple Crate Cubby House