As the Victorian Government's decision to stop all logging and milling of Victorian Hardwood Timbers came into effect 6 years earlier than when it was supposed to, and without much warning, it shocked a lot of people in the timber industry, and in businesses like ours that have invested in product design and development including Victorian Hardwoods.
We'd been aware of the impending ban and had utilised that time wisely to research alternatives. After careful consideration and collaboration with our trusted timber suppliers, we made the decision to transition all our previously Victorian Spotted Gum Hardwood products to Thermory Wood, a thermally treated timber. In this blog post, we will discuss the reasons behind the government's decision and the benefits of embracing this eco-friendly change for both our business and customers.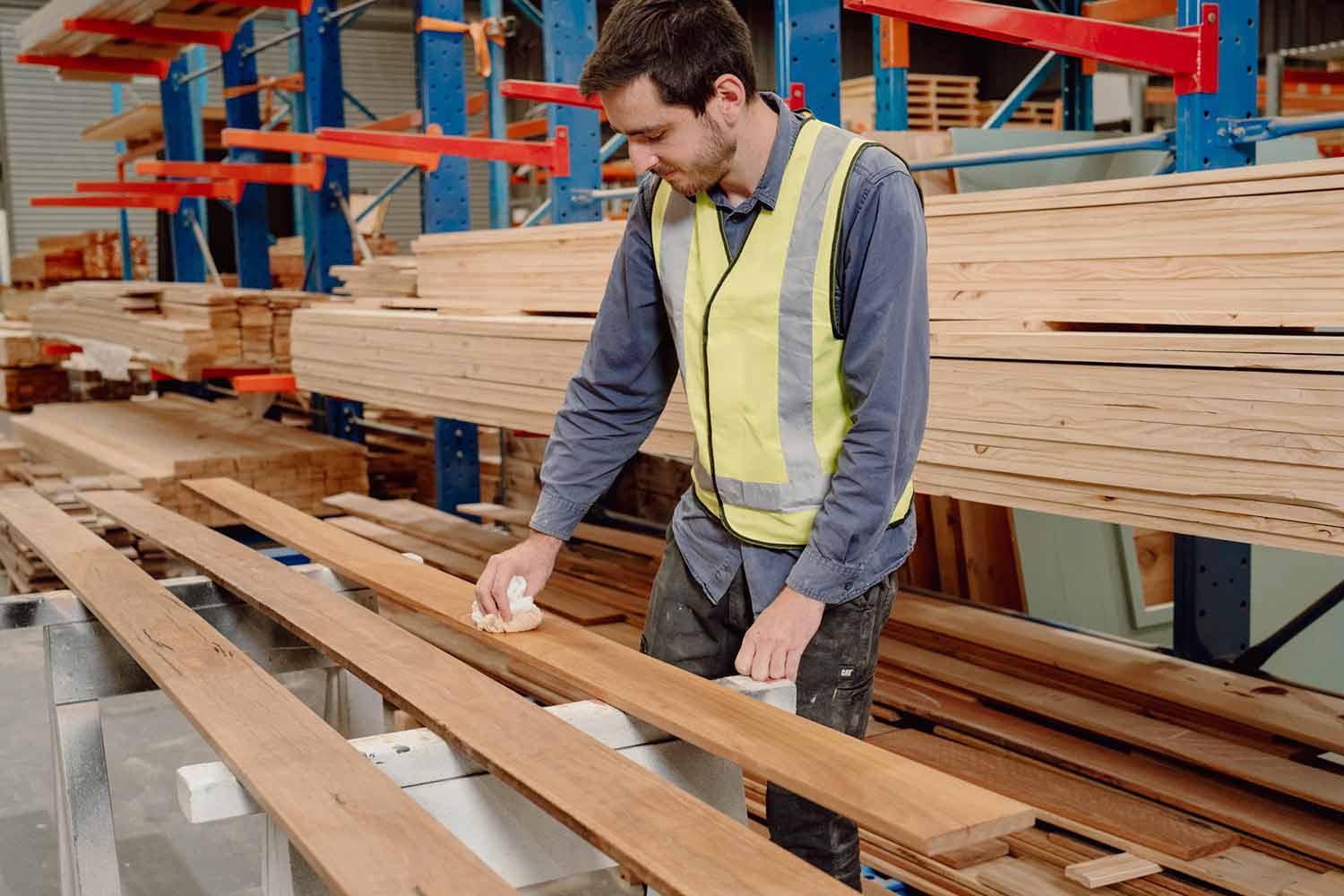 The Monumental Win for Forest Preservation
The Victorian Government's ban on native forest logging has been hailed as a monumental win for forests by conservationists and environmentalists alike. According to The Guardian's report, the ban was a vital step in protecting the state's delicate ecosystem and preserving its natural beauty for future generations. It was a decision taken to safeguard the environment and maintain the ecological balance of the region.
Our Initial Shock and Swift Pivot
First hearing of the government's ban initially came as a shock to us, as it meant a major shift in our sourcing and manufacturing processes. However, instead of resisting the change, we embraced it as an opportunity to further align our practices with our values of sustainability and environmental stewardship.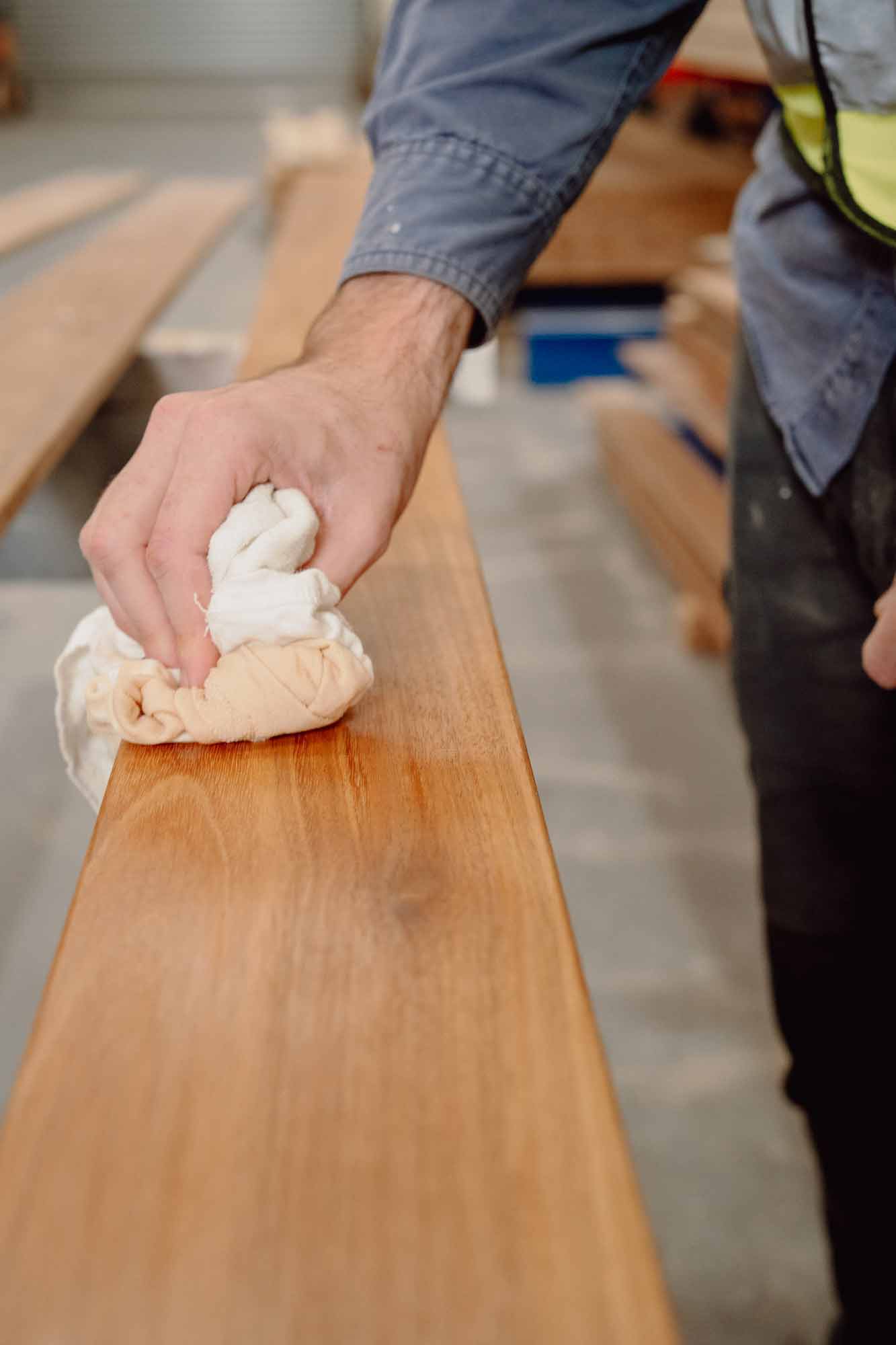 Introducing Thermory Wood - The Sustainable Choice
After extensive research, we found that Thermory Wood offered the perfect alternative to Victorian Hardwood Timbers. This thermally-modified wood undergoes a non-toxic commercial treatment process that enhances its durability, stability, and resistance to moisture, rot, and pests. This makes it a superior choice for our play products, including mud kitchens, open huts, and furniture.
We LOVE sustainable timber - Here we are lovingly oiling our previous hardwood timbers, we will give equal love to our new thermory.
Benefits of Thermory Wood for Children's Playgrounds, Wooden Cubby Houses, Mud Kitchens and More
25-Year Outdoor Guarantee: Unlike Victorian Hardwood Timbers, which lacked an outdoor guarantee, Thermory Wood comes with a 25-year outdoor warranty. This reassures our customers that their purchases are made to withstand the elements and provide long-lasting performance.

Durability and Dimensional Stability: Thermally-modified wood's reduced hemicellulose content makes it less appealing to pests and fungi, resulting in superior durability. Additionally, its high dimensional stability minimizes warping, swelling, or shrinking due to changes in temperature and humidity, ensuring our play products remain intact for years to come.

Eco-Friendly and Sustainable: With growing concerns about climate change, choosing thermally-modified wood aligns with sustainable development goals. The lightweight and renewable nature of Thermory Wood contribute to less energy-intensive construction and minimal impact on natural resources.

Low Maintenance and Lightweight: Thermory Wood's enhanced properties, including resistance to water and decay, reduce maintenance requirements and overall costs. Moreover, its lightweight nature simplifies transportation and construction, saving both time and expenses.
Conclusion
Though the Victorian Government's decision to ban logging and milling of Victorian Hardwood Timbers posed initial challenges, we embraced this change as an opportunity to transition to a more sustainable future. By choosing Thermory Wood, we are not only preserving the forests but also providing our customers with high-quality play products that boast unparalleled durability and aesthetic appeal. As we look ahead, we are excited about contributing to a greener, eco-friendly world, and we hope our customers join us in this journey towards a more sustainable tomorrow.
SHOP OUR NEW THERMORY WOODEN PLAY PRODUCTS