Tania from loved sustainable children's brand Antipoda Co purchased a cubby house from Castle & Cubby for her 4 children after discovering our sustainble approach to children's play and identifying with our nature-based ethos. When we saw her posts and images showing the DIY work they did in building, painting and styling their cubby we begged them to share their story so you could be inspired by it too! We just love what they have done with the space and we just love their story. Be sure to check out their beautiful wares and be inspired by the cubby house journey.

Love Kel & Jono X
What attracted you to Castle & Cubby and the particular design you chose?
I love the uniqueness and simplicity of the designs and the use of natural materials. I wanted a cubby that would encourage my children to play in the garden and spend more time outside, a space with lots of windows and a clear roof to let lots of light inside. I love how Castle & Cubby allows you to personalize every aspect of the cubby while still making it a very simple process.
I have 3 children, 3, 6 and 8 years old, with different interests and taste, and I found this design to be very versatile and appealing to all ages. The size of our cubby is perfect for the 3 children to play inside, and the little deck and pergola are ideal for extra space and use when it's raining or it's too sunny.
Do you have any memories of cubby houses from your own childhood?
I never owned a cubby house as I grew up in a Spanish city and had a very small garden. However, I always played out in the parks with my neighbors and my best childhood memories are from building cardboard cubby houses with boxes we found on the street. We built homes with bedrooms, kitchens and couches made of cardboard and some lasted for weeks before they were cleared by street cleaners!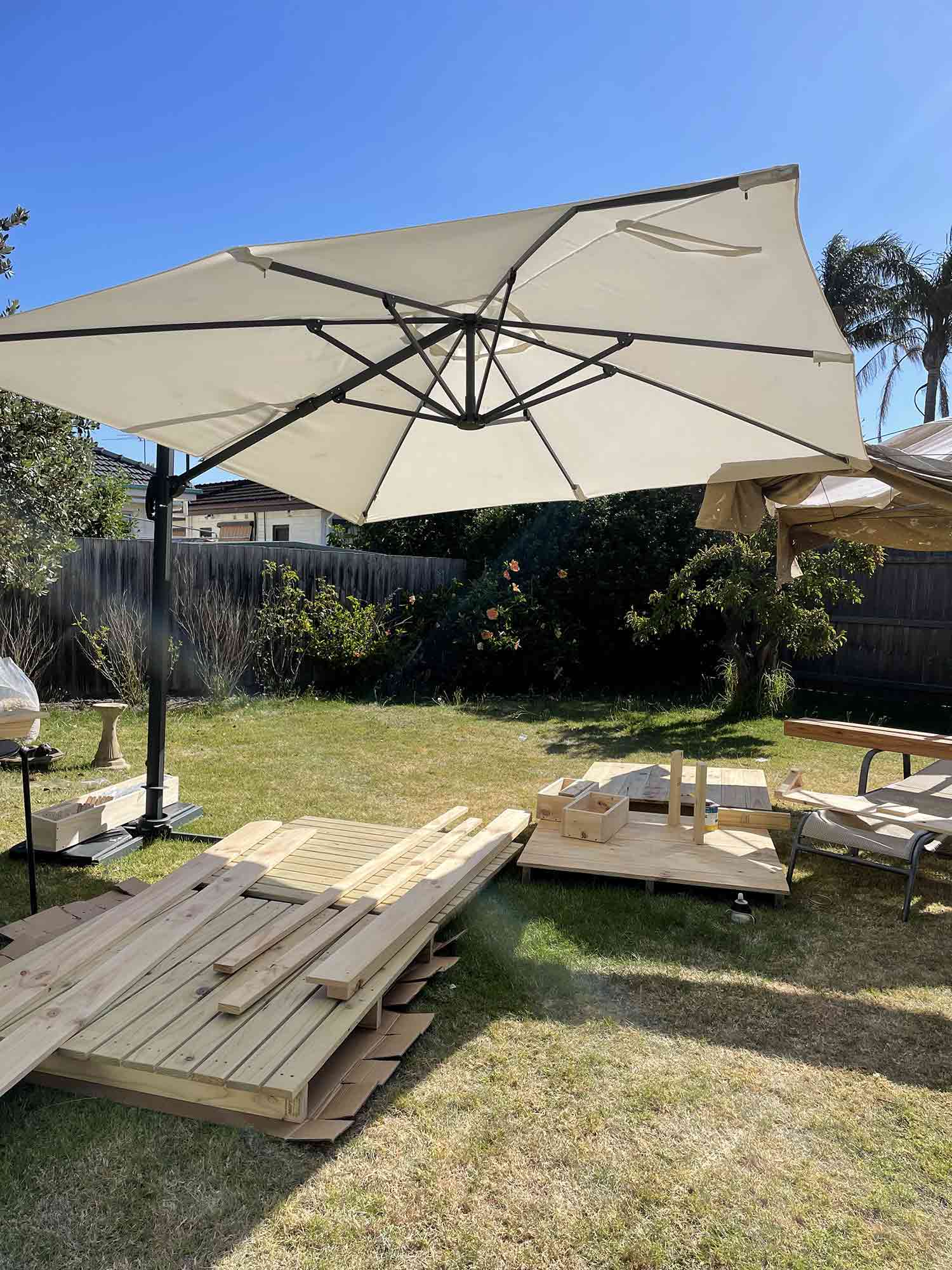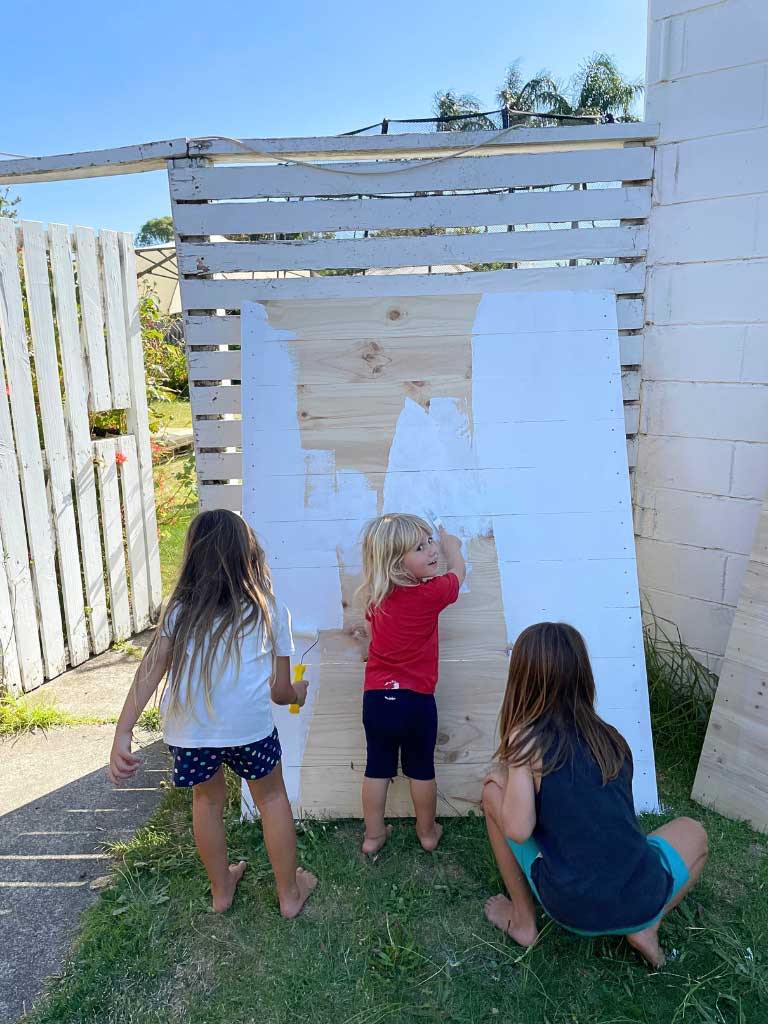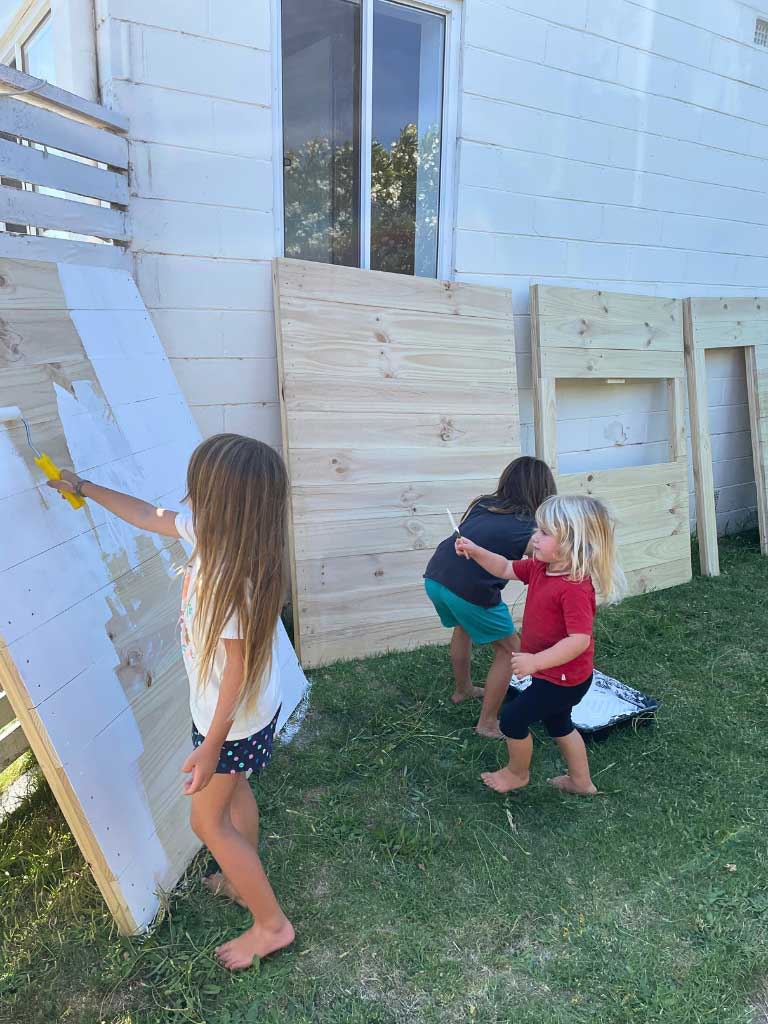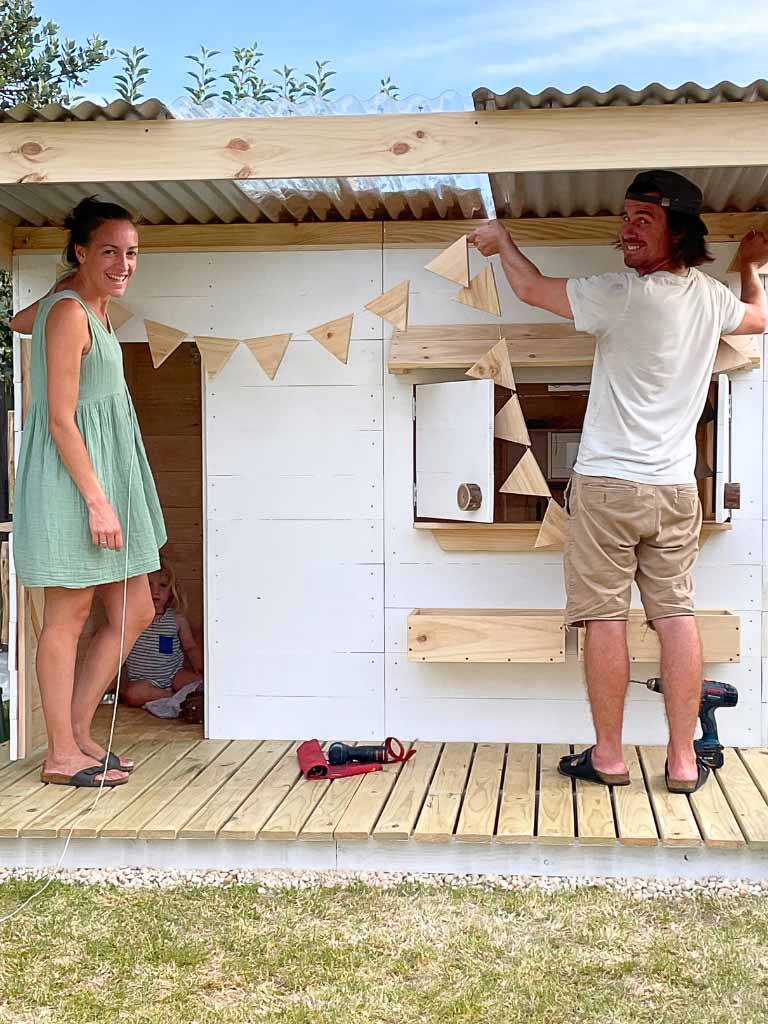 Did you get the kids involved in the process of deciding and designing or was it a secret?
The design was a surprise by the Christmas fairies who left a picture and instructions of how to build it. However, the kids got involved in the process of building and decorating it, painted the walls and helped us put it together. We all had so much fun!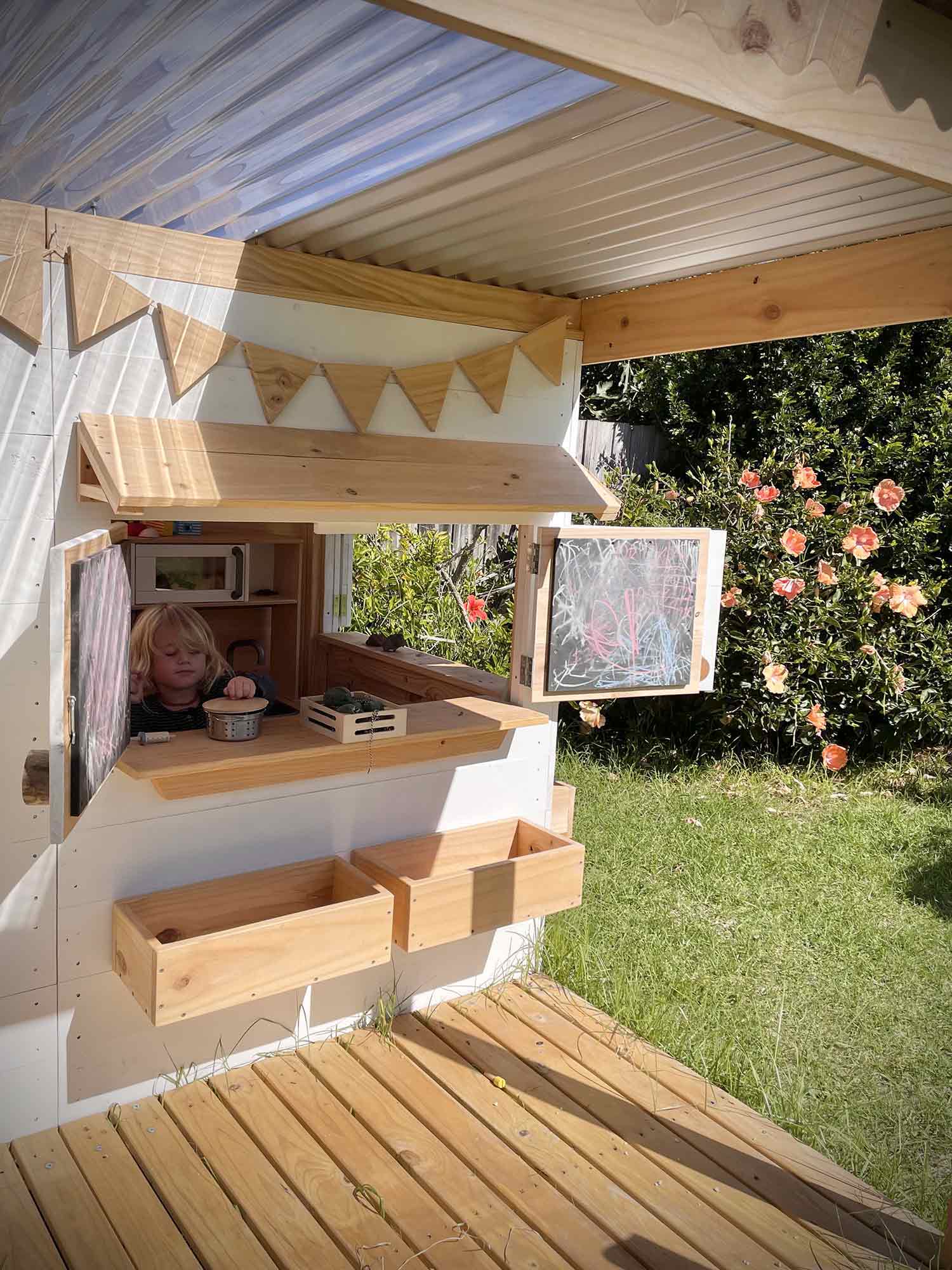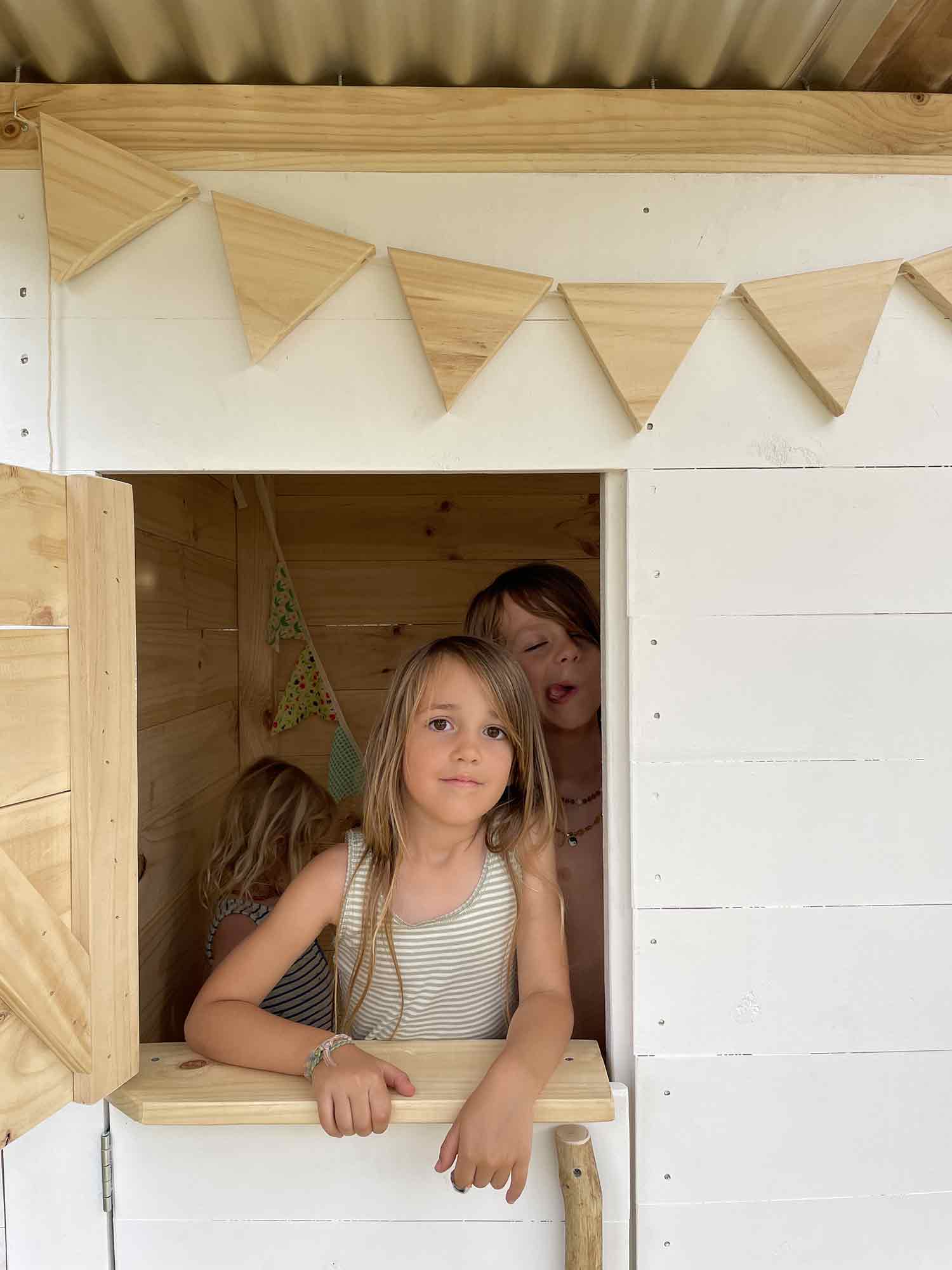 How did you find the experience of Castle and Cubby? Purchase, production, install? Tell us about it.
I wish building or renovating a house was so easy! Communication was great from the beginning; delivery was fast, and the installation was straightforward with the instructions and video on the website.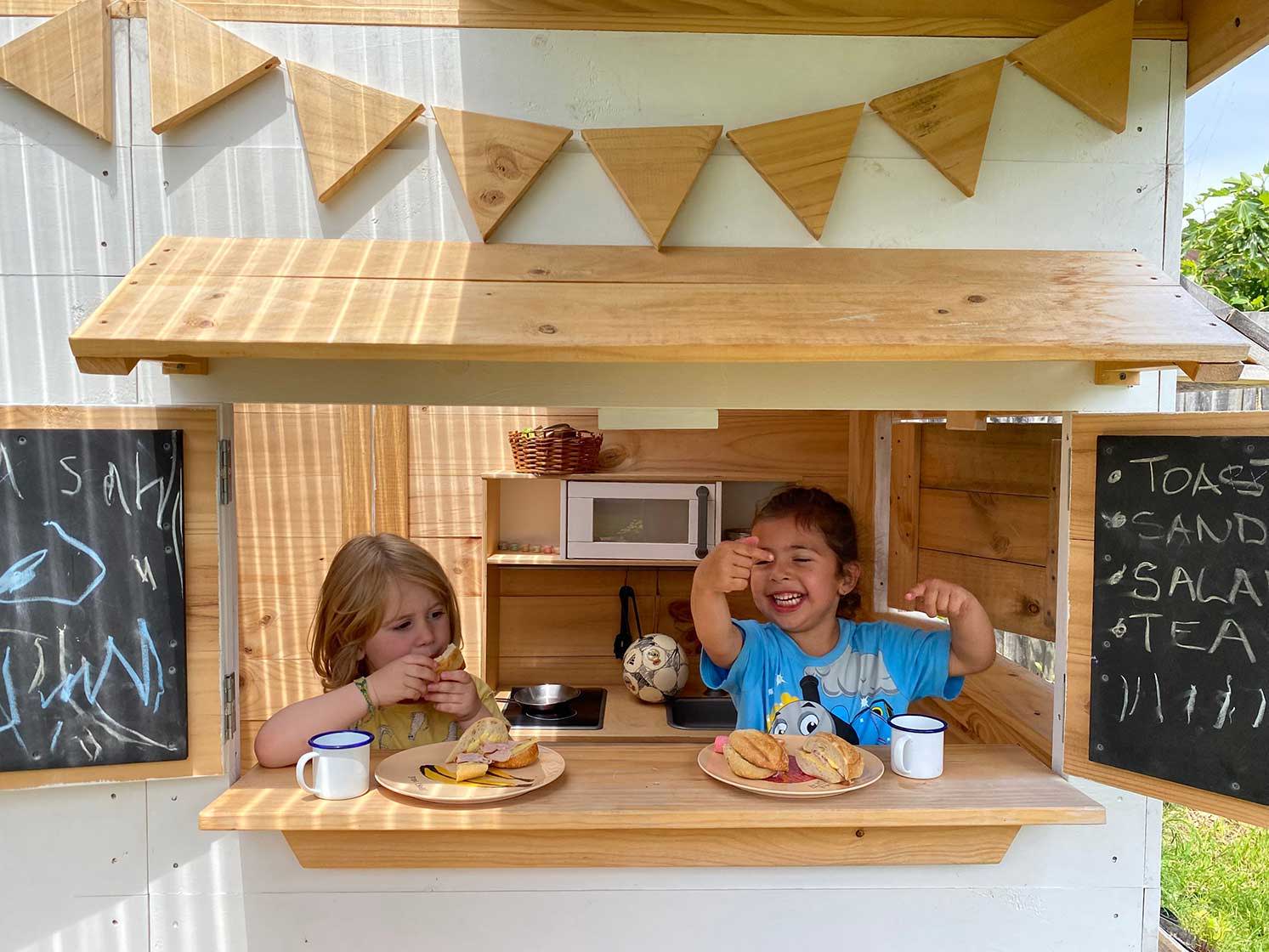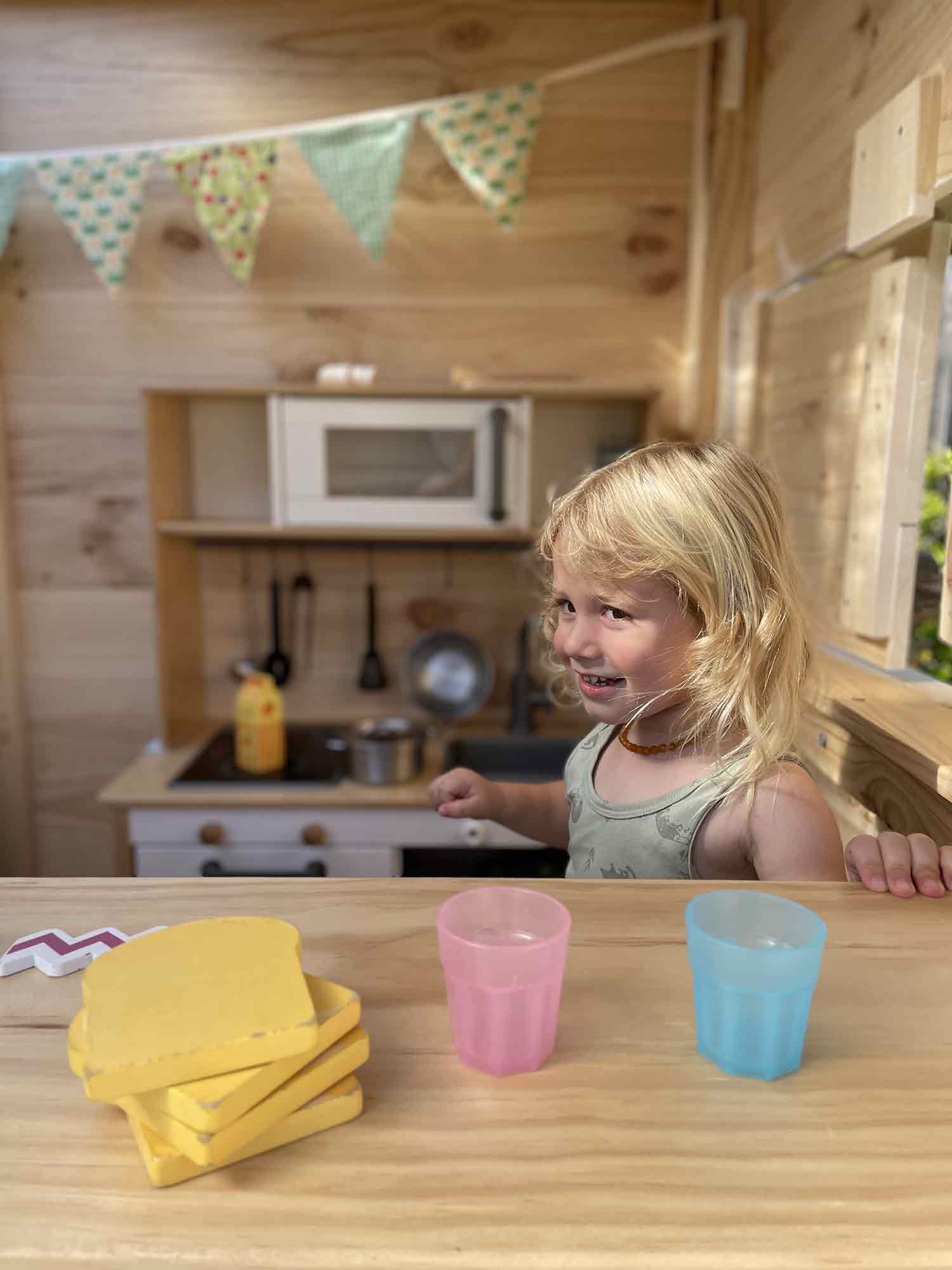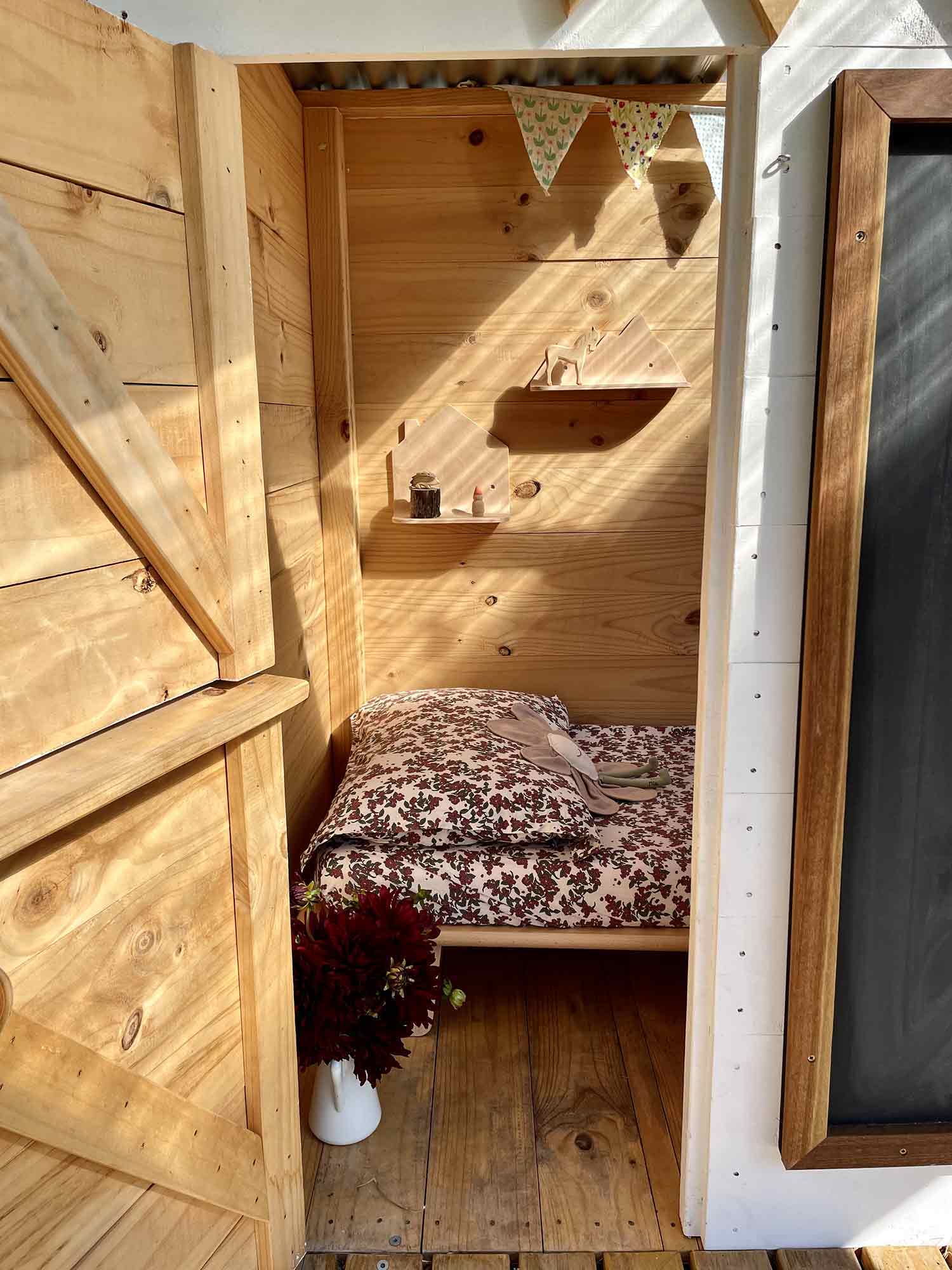 We love your styling treatments! Tell us about the products you've used? What do you use as styling inspiration?
Our own children's bedroom has been our inspiration, they spend a lot of time in their shared bedroom, and we wanted to create a space in the garden where they felt just as comfortable, a space to relax and bring in some of their favorite activities, toys or books, and ultimately, spend more time among the plants and bugs. We wanted to keep it very simple to allow space for the children's own ideas and creativity, and we keep changing it as they demand it. Sometimes they want to play restaurants and they bring the play kitchen in, sometimes they don't want any furniture inside, as it's a prehistoric cave they've found as refuge…
I'm passionate about children's décor and we have a children and homeware store with beautiful European children's brands, so we use our own products to decorate the cubby: a couple of little shelves for some special toys and books, a day bed for the kids to play, rest, and read, a little chair, beautiful floral bedding…
How did the kids react to the unveiling of the Cubby House?
Once the kids saw the cubby finished and decorated, all three of them asked if they could sleep in there! They were so excited and spent the next few whole days in there!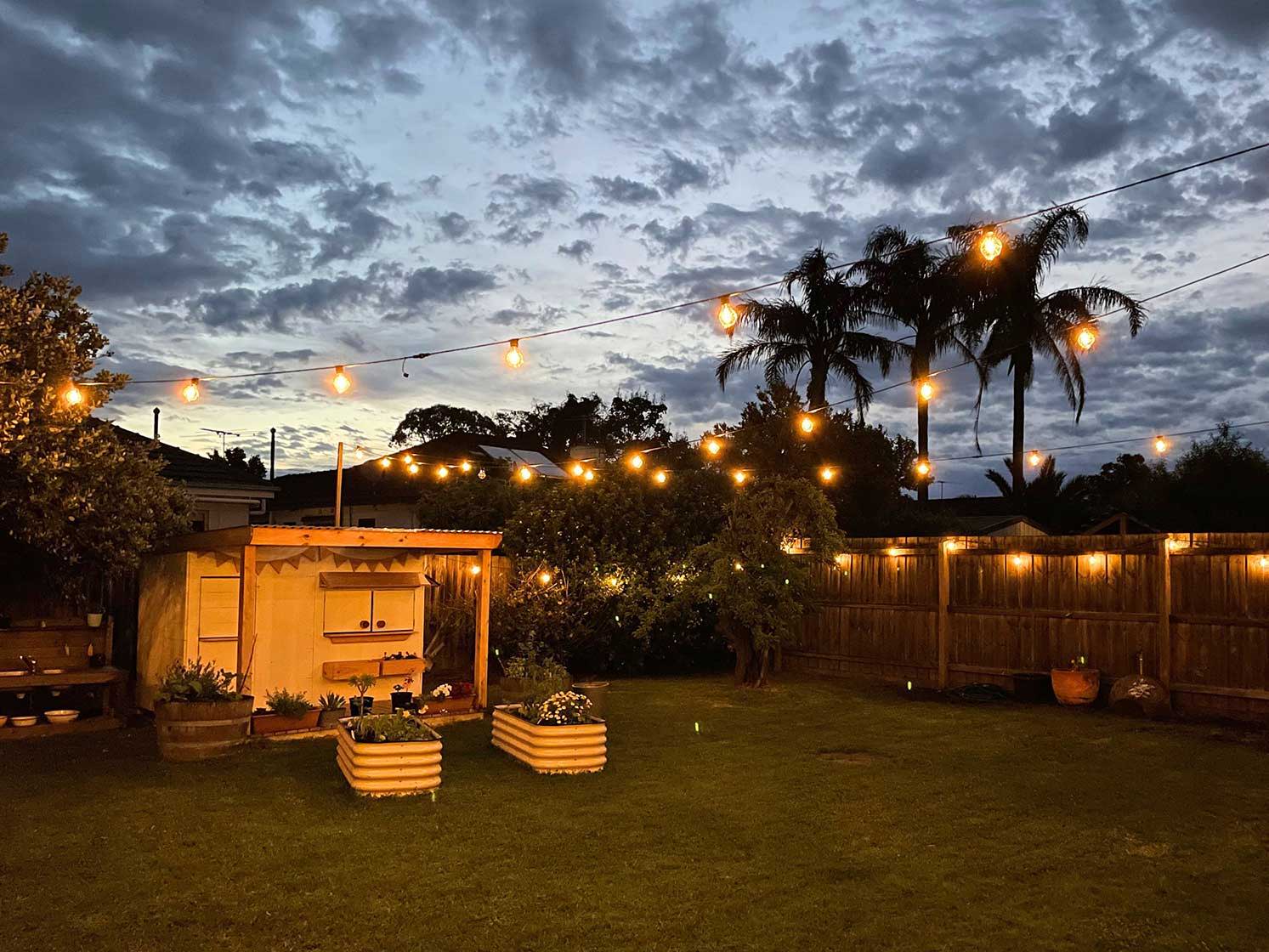 How are the kids using the space? Have you been surprised with any of the play styles/games they have engaged with?
They've played homes, schools, restaurants… all sorts of symbolic play. When they are at home they tend to play more independently, with different toys or in separate spaces, but every time they play outside with the cubby, the three of them play together and engage in the most beautiful never-ending imaginary stories where they can be a family, or animals, explorers, farmers, they start businesses together, doing massages, selling ice-cream… It really is a source of inspiration and creative play.
What have been your favorite conversations you have overhead the kids having in their new space?
I've heard them talk amongst themselves and tell their friends that one day when they are old enough, they are going to live in it!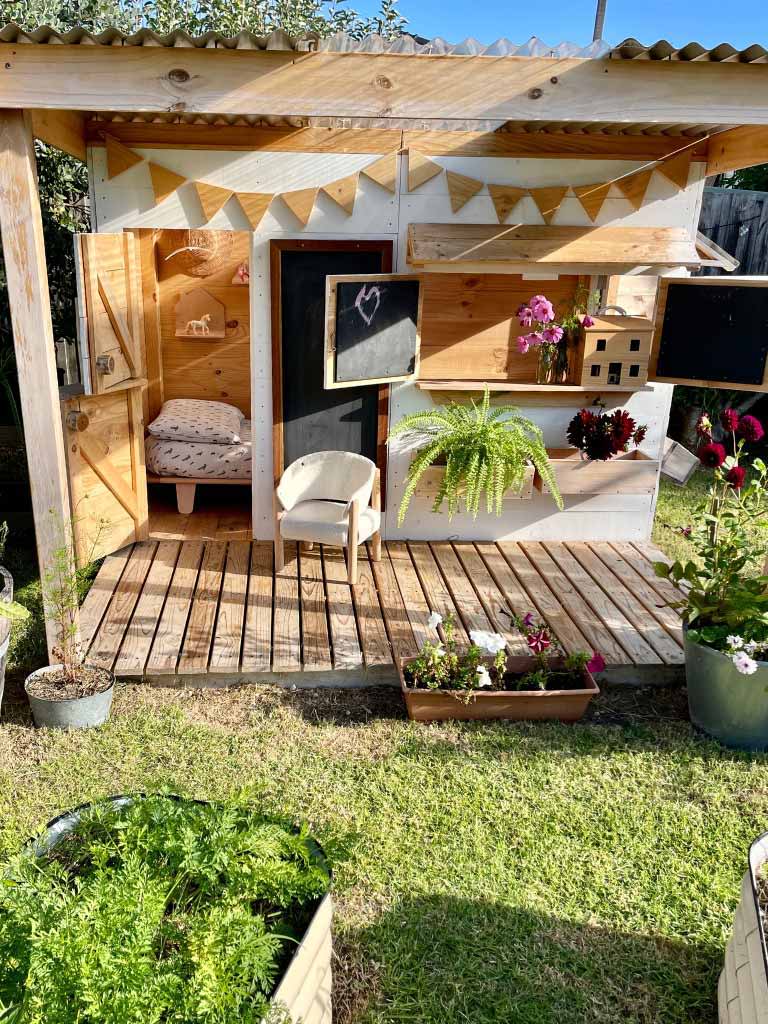 What have your visitors been saying about the new play space?
Every single person that comes to our garden goes "Wow, I love your Cubby!" It's in the middle of the backyard, and everything we have added has been around it, making it the centerpiece. I'm not surprised it gets all the attention; it really is a beautiful Cubby.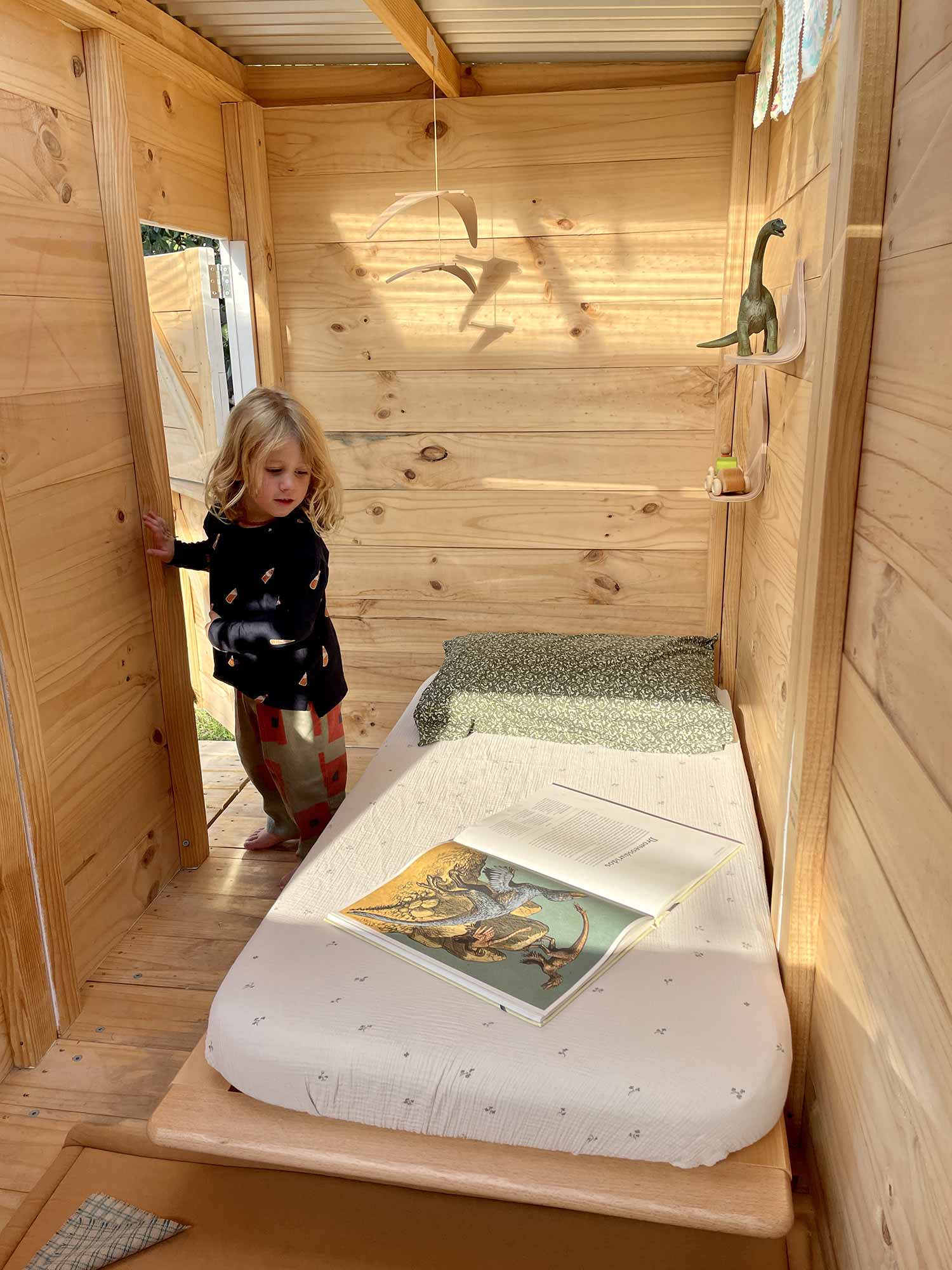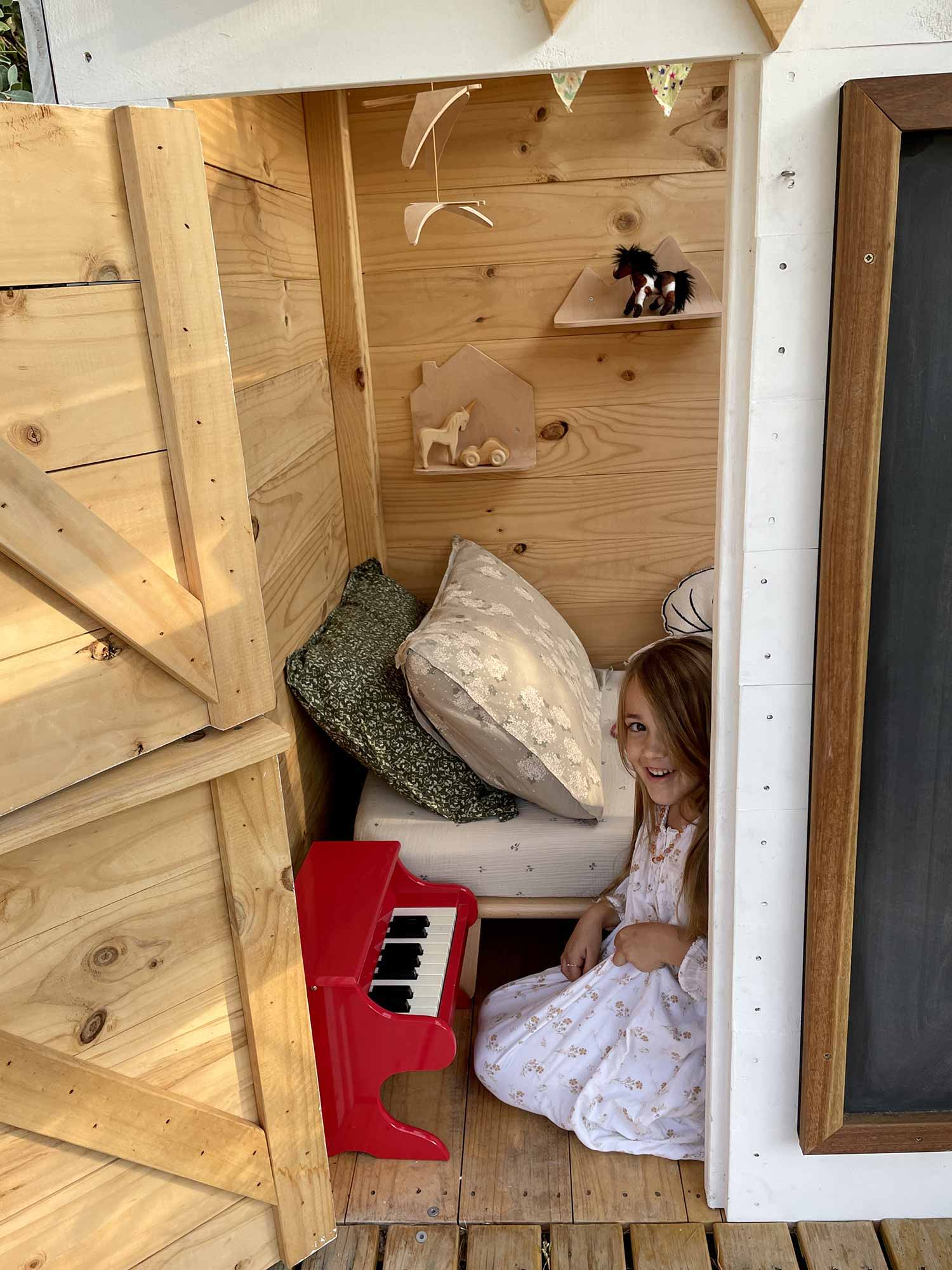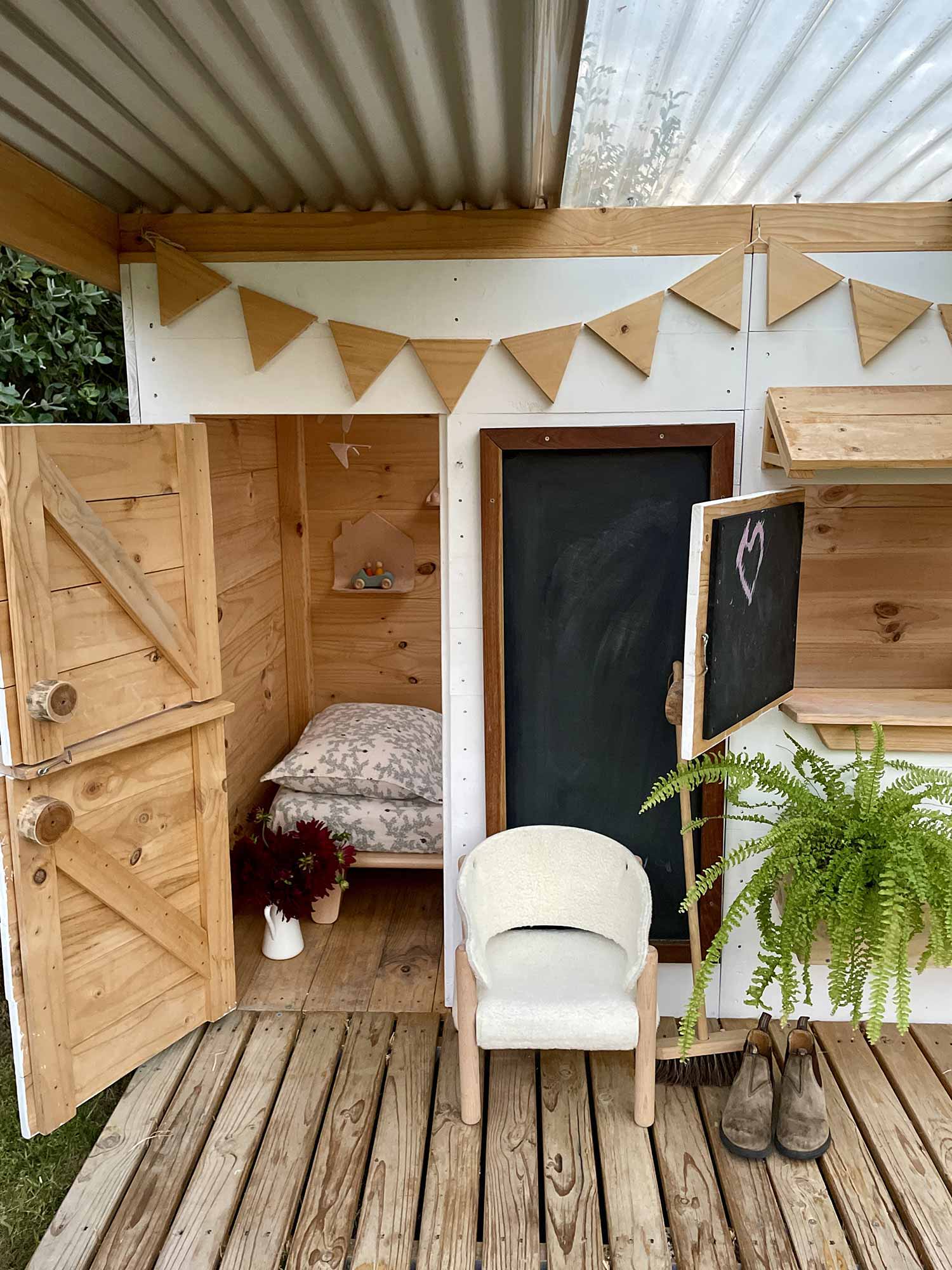 What do you hope you and your kids will remember from their cubby days?
I hope they remember it as I remember my cubby days, a magical time and space where everything is possible.
If you could sum it all up for us in one statement?
When I think back about all the doubts I had before purchasing this Cubby, I feel so grateful that we finally went ahead with it. Would the kids play with it? Would it still look good after a year? Now I feel it was the best money ever spent. We are in love with it and our home and garden would not be the same without it!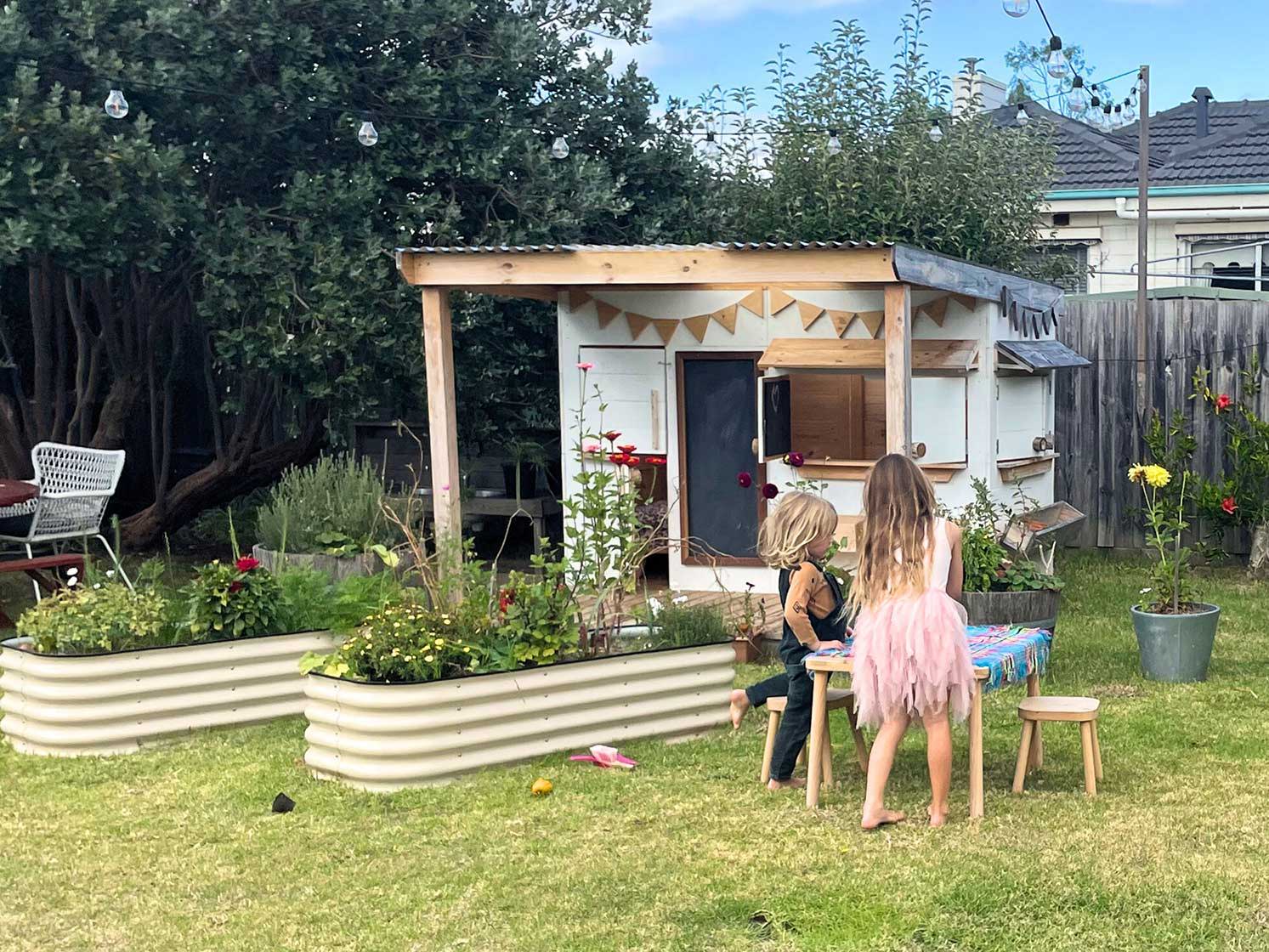 SHOP THE ANTIPODA CUBBY HOUSE