One of the biggest perks of small biz, is getting to meet other like-minded, Victorian based brands! and what a delight it was when we learned that not only was Sage & Clare a local, successful, design-led brand but they also happened to be based around the corner from our Warehouse in Bayswater... working together was meant to be!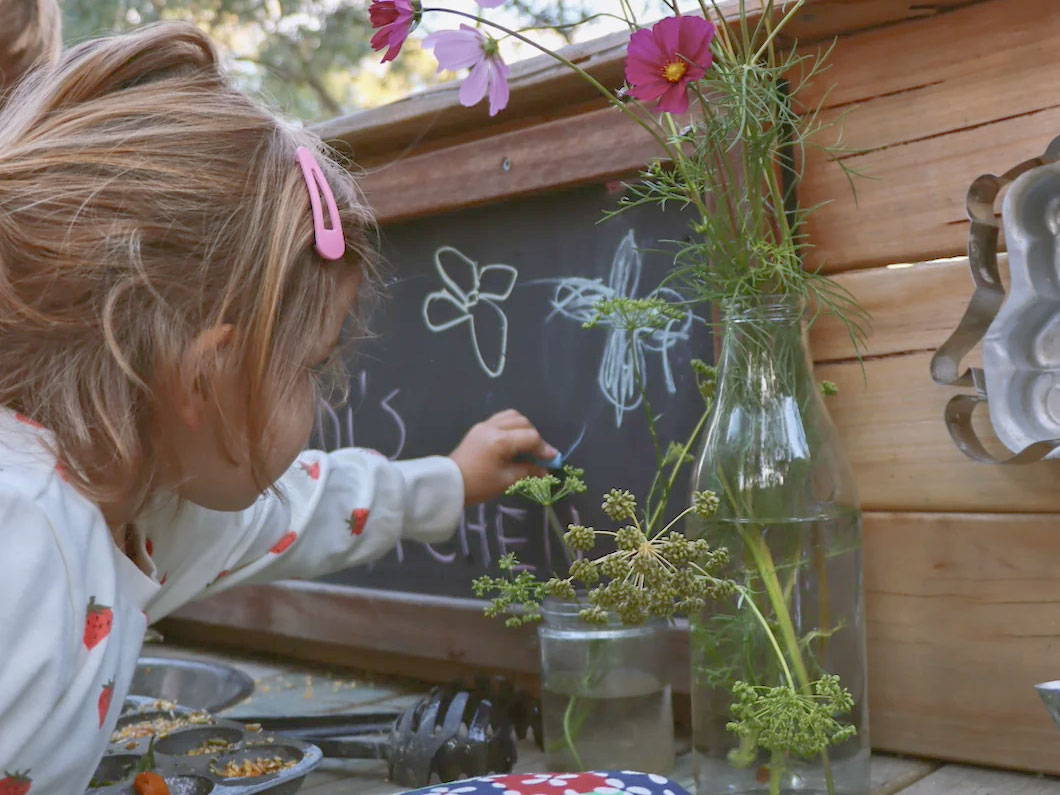 The backstory..
We first met Phoebe Bell (Sage & Clare founder) during the planning stage of her large-scale landscaping project at her family's home in Warrandyte.
The mid-century house is set amongst calming eucalypts, perched up high overlooking the bushy hills of Warrandyte and beyond. Not surprisingly the house is also covered in Sage & Clare treasures! Think fun and colourful bath mats, textured cushions and rugs, and large impactful wall hangings.
Phoebe wanted to provide her kids with an enticing, engaging, and messy outdoor play space, and that's where we came in! We worked closely with Phoebe and her family to choose the perfect Mud Kitchen for her young kids. The Mud Kitchen is nestled close to the gardening area and right next to the playful chickens! It also happened to score one of the best views on the property! (wait until you see this outlook!)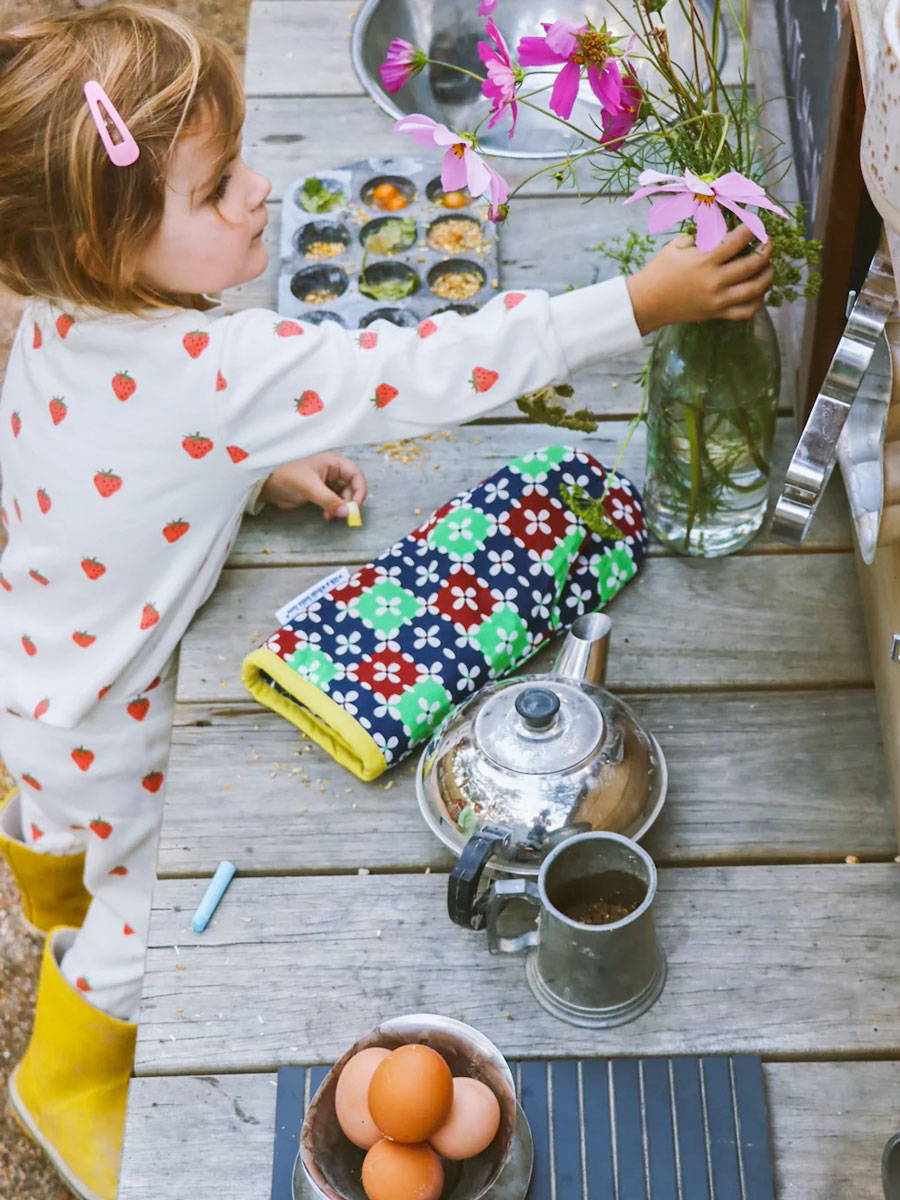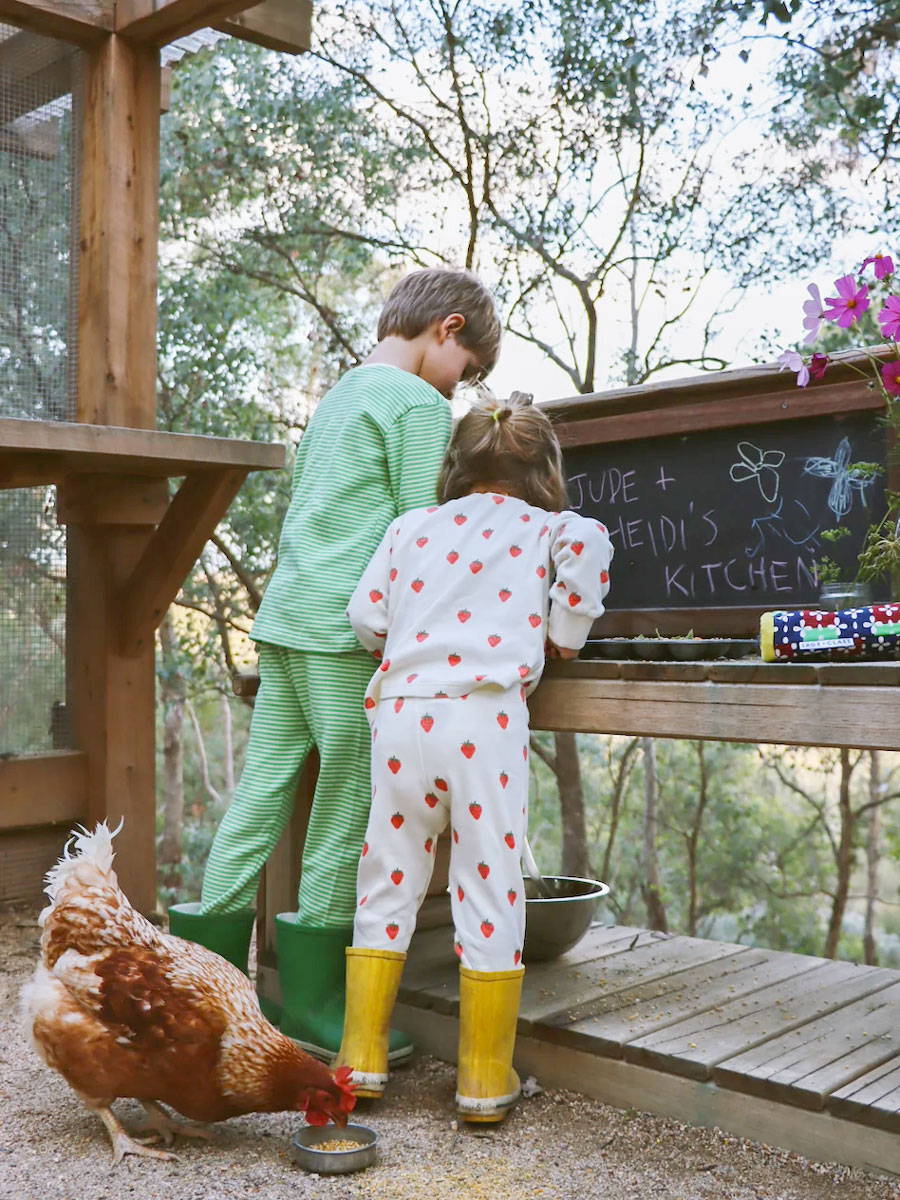 Welcome to the home of Phoebe Bell & Chris Monahan... 
What a great play outcome for Phoebe and Chris's children, but also what an amazing project for us to be involved in for like-minded creative minds!
Sage x Clare shared this sensational transformation on their instagram (watch it here) and not long after their DM's blew up! Which led their team to create a one-stop shop blog post with all the images and links!
Check out the Sage & Clare property in detail here.
You won't regret it!