Researching for a new playspace or playground equipment is step 1 in your journey to achieving your dream. You are now on your way to enriching the experience of your kids, staff and wider community - Congratulations! So now for the decision making and creative planning journey. Let us share with you what we know!
When it comes to playground equipment for schools there are 4 main play styles you need to consider - Adventure, Nature, Sensory, or Imagination.

We believe schools should aim for a good mix of areas and play equipment that target each play style to ensure ALL kids have the opportunity to learn and grow through play. As promoters of accessibility, we also encourage you to consider inclusivity and access for children of all abilities.
Let's explore the 4 options to help you decide and design your play-space!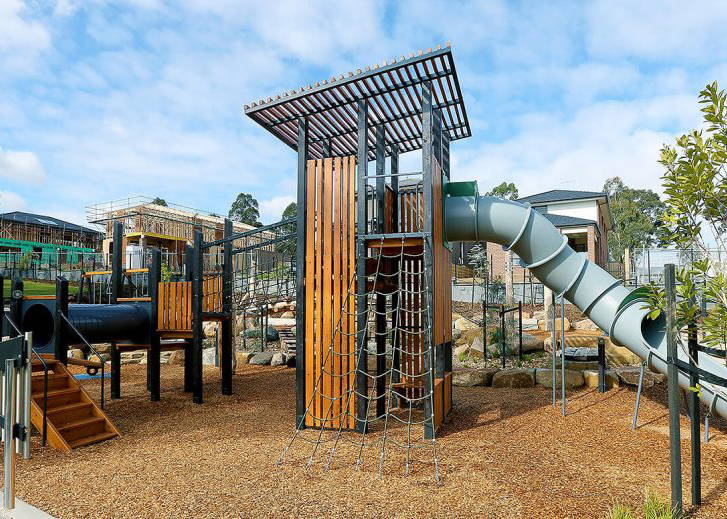 Typical adventure style play equipment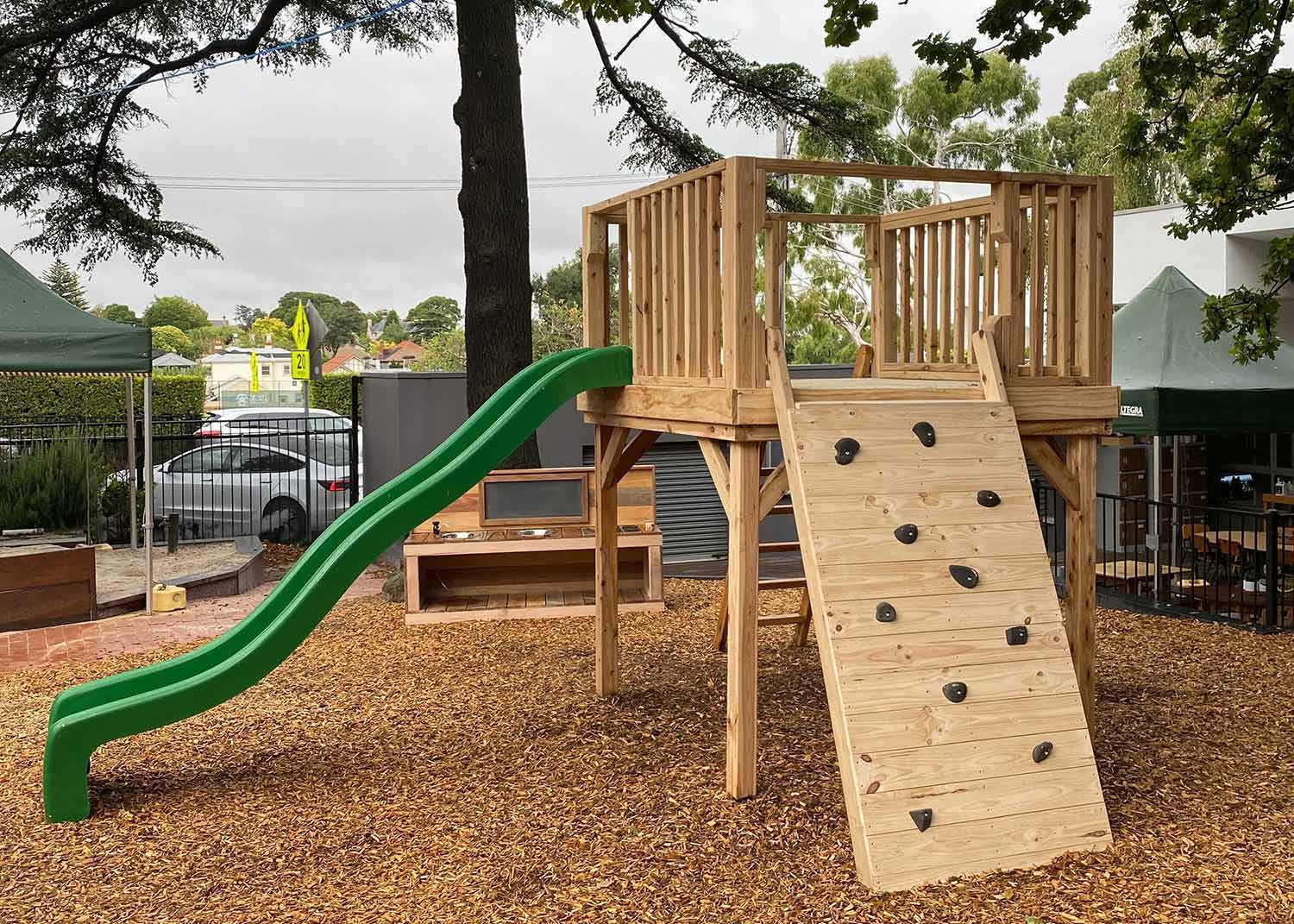 An alternative - Castle & Cubby and space friendly adventure playground equipment
Adventure play is the most typical type of playground equipment that schools have adopted for aeons, it consists of larger robust jungle gym style equipment promoting climbing, crawling, navigating, swinging, sliding, jumping or any other physical type of activity designed to expel energy.

All schools should have some form of adventure style play equipment. They promote physical exercise and provide the necessary risk that kids need to encourage informed decision making. The good news is you can still achieve adventure play without the big budget and Castle and Cubby have a range of options if you need to keep it on the down low.
Budget: Typically upwards of $30,000
Pros: Great for physical activity and development of risk control skills
Cons: May not be for all kids, can be expensive and may require large spaces
Castle and Cubby's solution: Whilst we do not operate in the larger scale adventure playground space, we can provide smaller scale adventure style playground equipment that will be lighter on space and budget.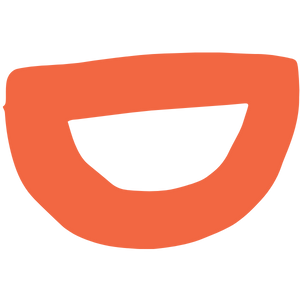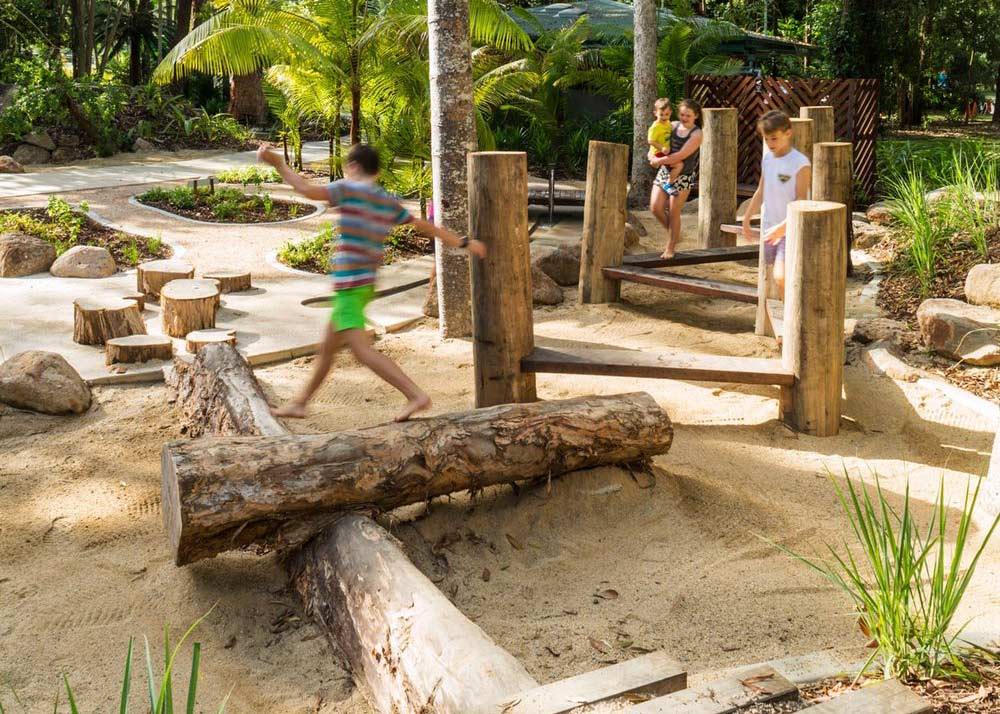 Nature playgrounds look like mother nature herself created them.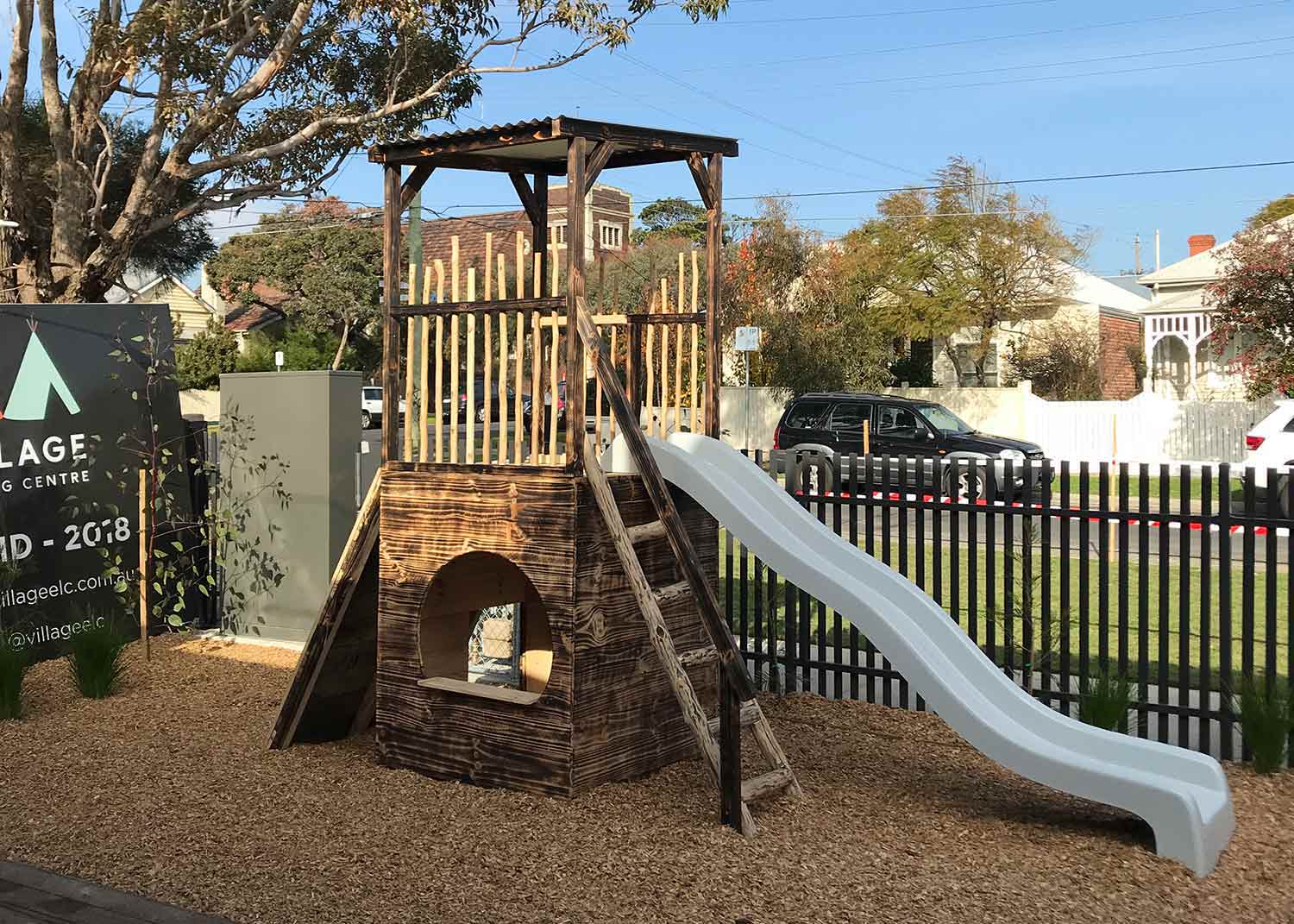 Castle & Cubby only work with natural materials and offer playground equipment options that can become part of your nature play areas.
Nature playgrounds in some ways are similar to adventure playgrounds as they can encompass adventure options, however, nature playgrounds differ in that the main tenent is to ensure all natural materials are used and a connection with nature is attained in the play.
Nature playgrounds should look like mother nature hand picked her items and placed them purposely for children to play. They will encourage similar skills in crawling, climbing and navigating but with closer connection to the ground and earth.

Ideally utilising materials such as rocks, natural timber, stepping stones, dry rock river beds and greenery, the aim is to have your nature play area promote sensory play in visual harmony with the surrounds.
Budget: Wide ranging
Pros: Encourages nature appreciation, great for ALL ages and ALL abilities, you can start small and grow the space over time, great projects for community groups, can be low cost, can be achieved in small spaces.
Cons: Designing a space from scratch could take a bit of time and planning and may require multiple stakeholders and professionals like landscape designers. Apart from this there are really not a lot of cons with this type of play equipment and play spaces given you can design them to your suit space and budget.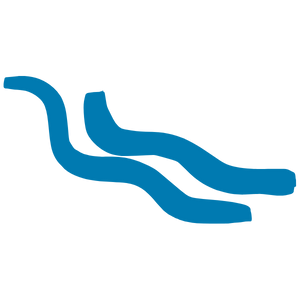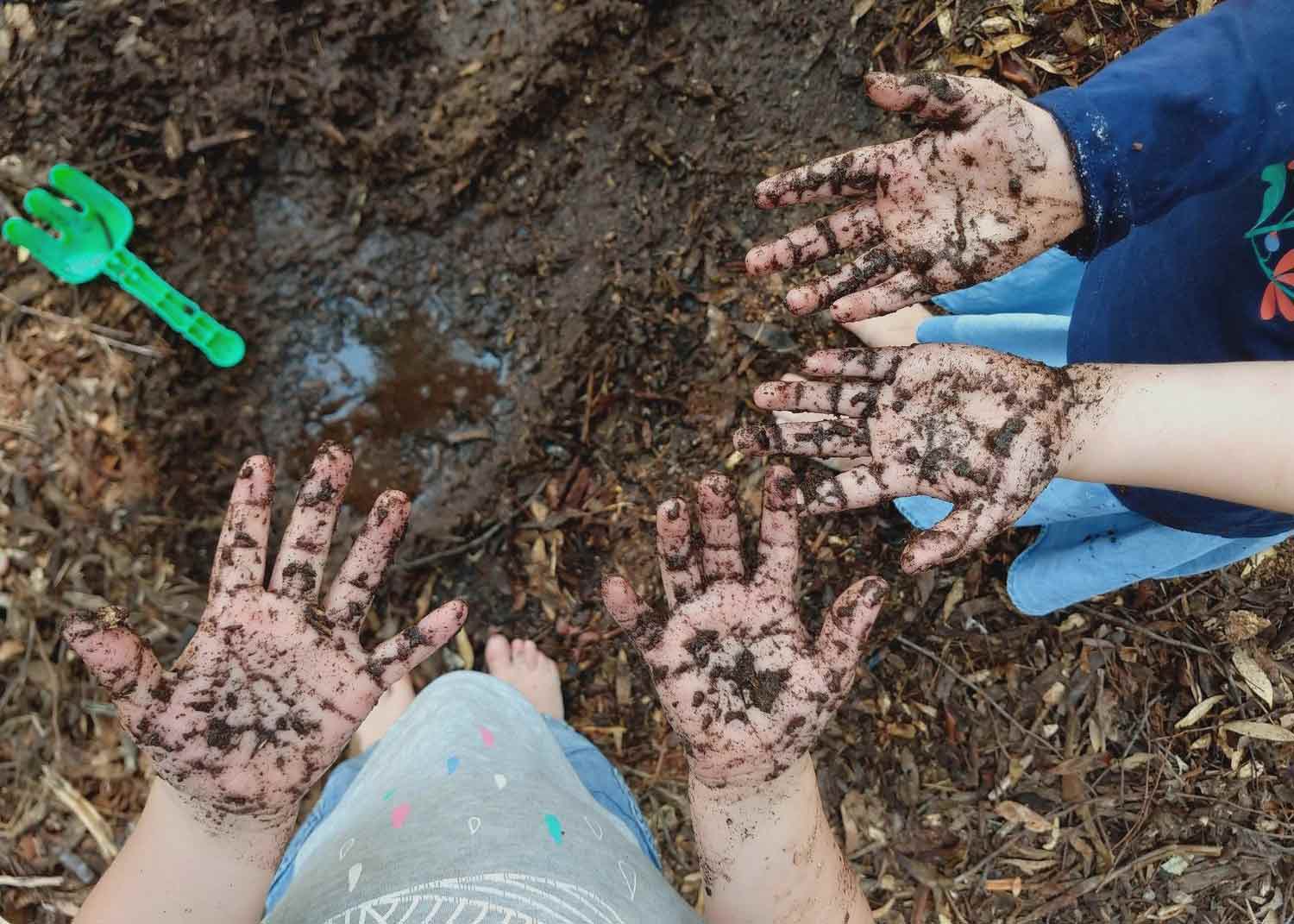 Typical adventure style play equipment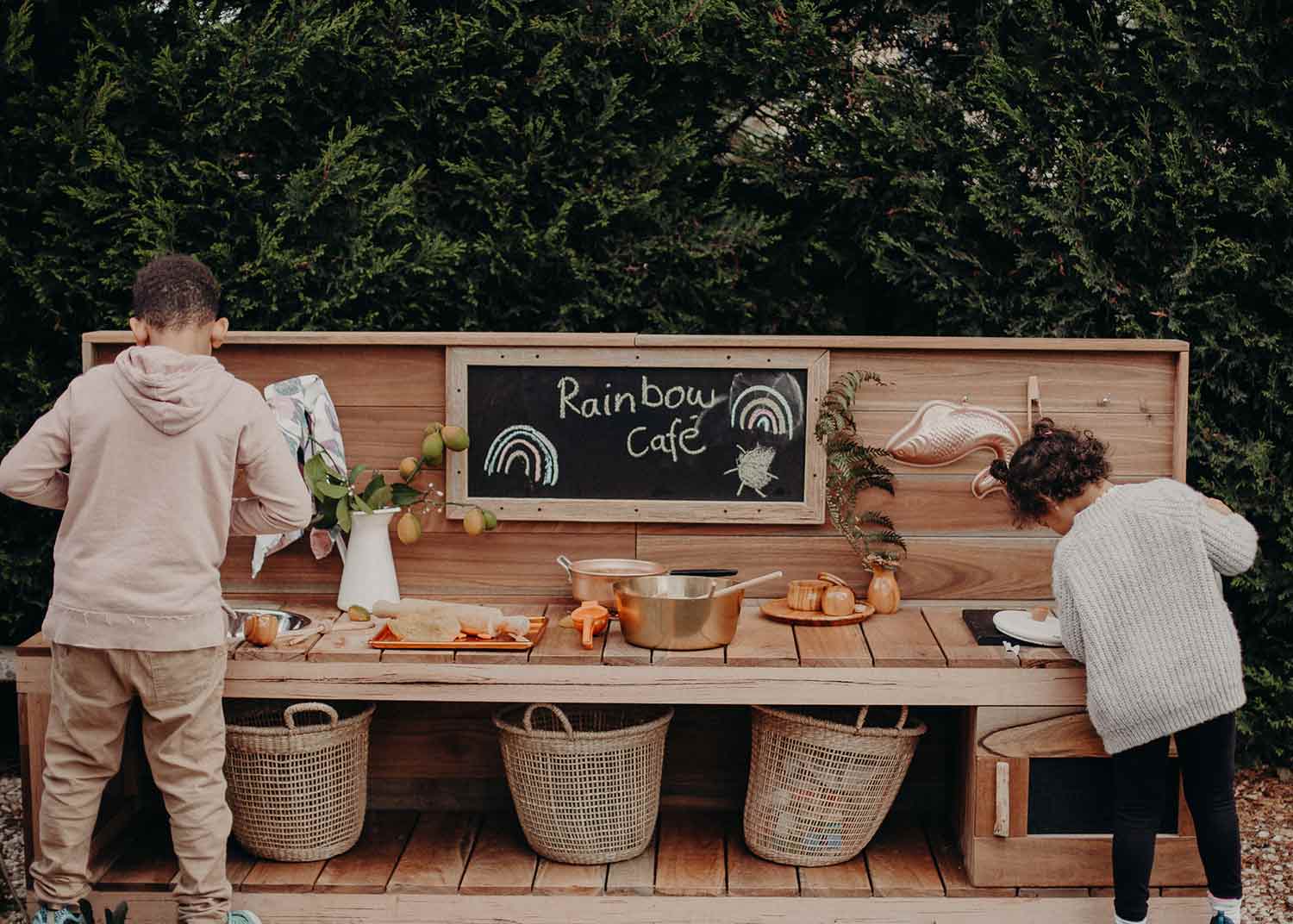 An alternative - Castle & Cubby and space friendly adventure playground equipment
Sensory play is all about the sense, of course, and encouraging activation of all of the 5 senses, sight, touch, smell, taste and hearing. These play spaces are all about cause and effect play and also getting close to nature.

A well considered sensory play space would include things like sandpits, dirtpits and water play, mud kitchens and music walls the perfect accompanyment to a sensory play space.

Castle and Cubby have a range of products that compliment sensory play spaces from mud kitchens to sandpits and we are addding more all the time!

Budget: Low cost $2000+
Pros: Great for younger kids who like morre tactile and quiet play
Cons: None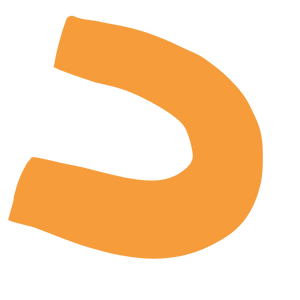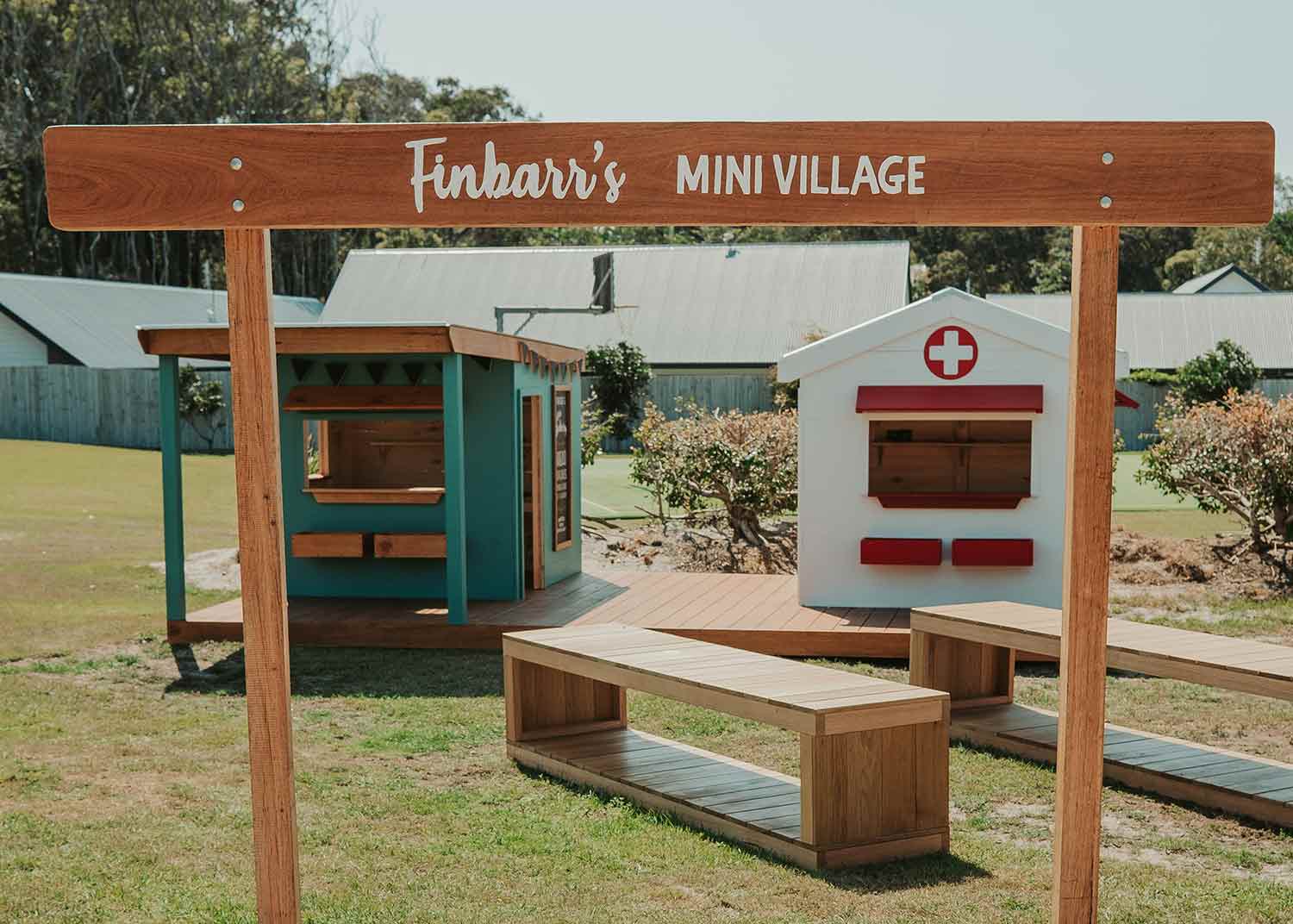 Castle and Cubby are the leaders in imagination play ground equipment - we take imagination and play very seriously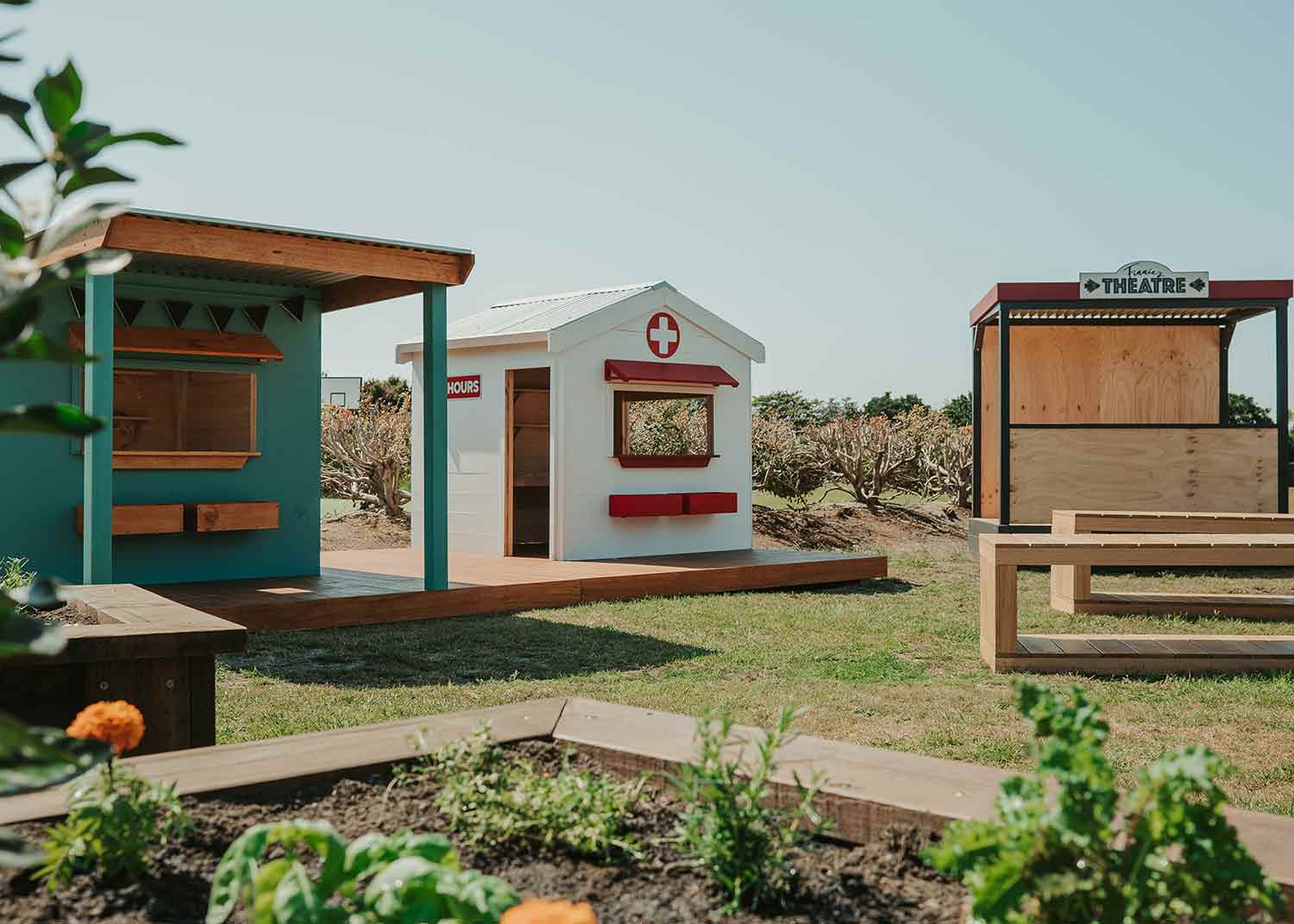 Castle and Cubby believe imagination and role play is the most important play for childhood development
Imagination play in our eyes is the most important of all of the play styles. Role playing and using imagination is the foundation of play-based learning. Many studies have demonstrated the vast array of skills and development a child can attain from this style of play. Where play-based learning is promoted through unstructured and imaginative play, development occurs in language and literacy, social and emotion skills, creativity and imagination, confidence and a positive attitude towards learning and motor skills. See why it is the BEST form of play you can provide children!
Castle and Cubby are the leaders in imagination style and play-based learning products. We have developed a considered range of products that tick all the boxes for providing development and play opportunties AND they do not break the budget!  
Benefits of Castle and Cubby Imagination Playground Options: Budget friendly, can be built and added to over time, built locally with sustainable materials, Australian made, can be customised to suit your space. Can be designed with various play outcomes of adventure + nature + imagination, and with features for all abilities to ensure inclusive play.

Our solutions are for ALL age groups and encourage play between younger and older age groups.