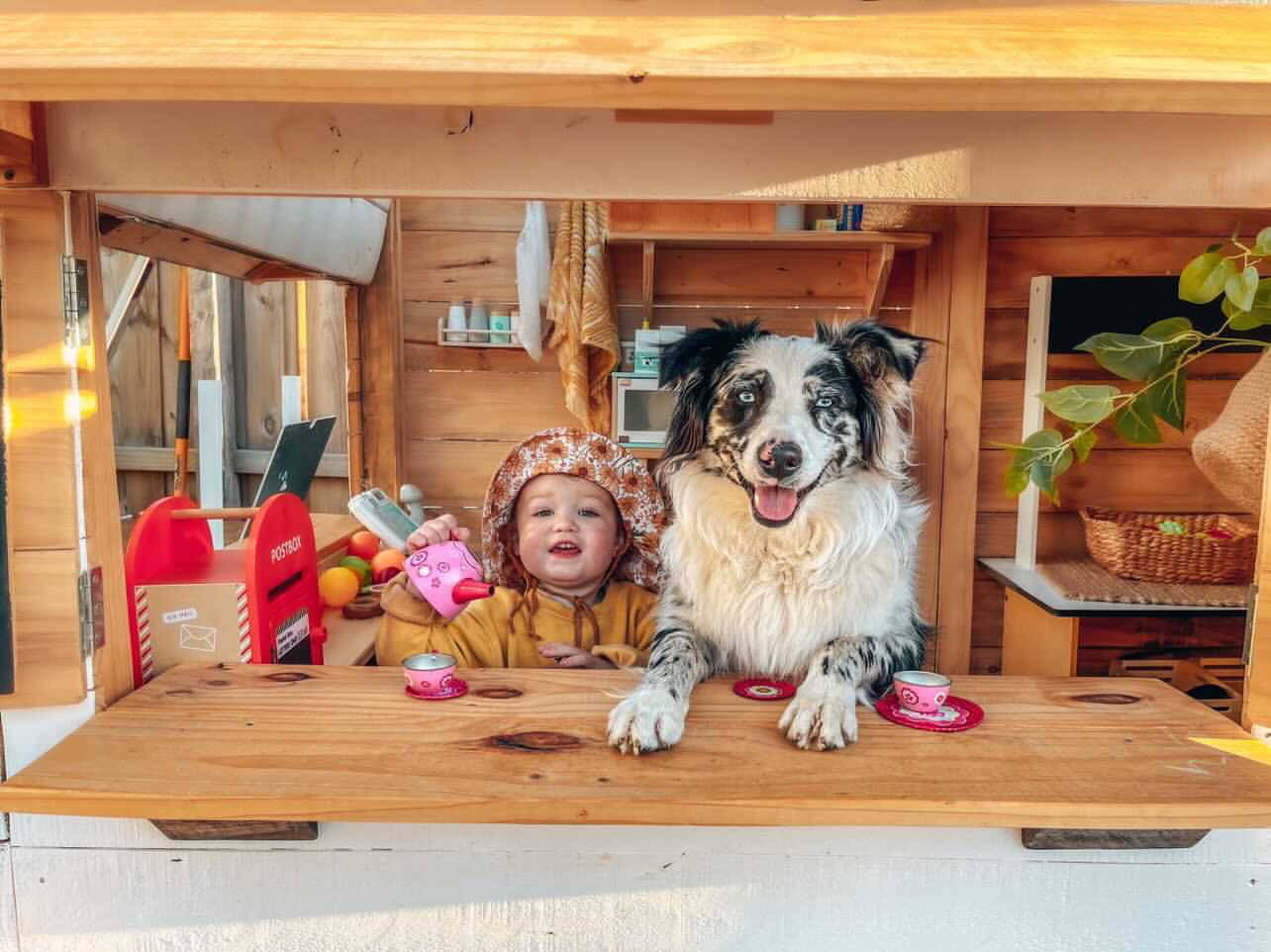 You're off to Great Places!
Today is your day!
Your mountain is waiting,
So... get on your way!"
― Dr. Seuss, Oh, the Places You'll Go! 
We LOVE adventures and in this story you're going to meet one of the cutest duo's we've EVER seen. Two year old Wilde and her beloved Australian working dog Blue and their family recently designed their very own Castle and Cubby play space and they opted for DIY - we love DIYers! And yep, they relocated the cubby when they recently moved and bought a farm. Find out about their DIY success, the special bonds created and their inspiration behind the design.  
Do you have any memories of cubby houses from your own childhood? Did you have one, or did you always want one?
I never had my own cubby so when I went to friends and families houses I would always be out there playing in their cubby. I was very jealous of anyone who had a cubby, they were my favourite things as I loved to play outside! My brother and I often tried to make our own cubbies with bits and pieces that were left around the back yard.
What made you decide to get a cubby house for your family? What did you hope a cubby house might add to your family?
I had been thinking about getting my carpenter husband to build a cubby for awhile. Unfortunately it never happened, so when the grandparents offered to buy the kids a cubby for Christmas we jumped at the idea! My daughter Wilde who was 1.5 at the time and always wanted to be outside so we thought it would be great for her, little did we know how much fun it would bring for the whole family!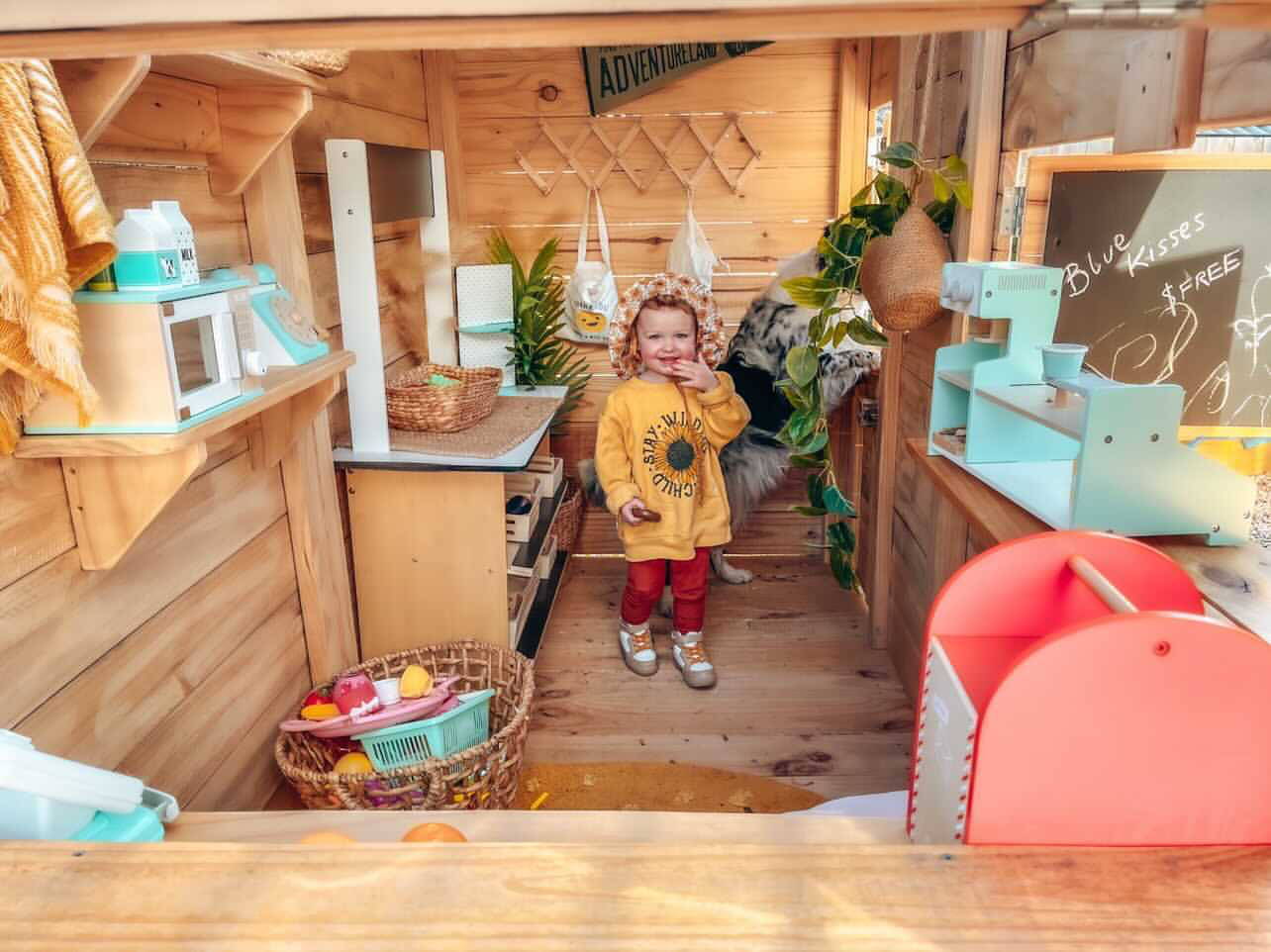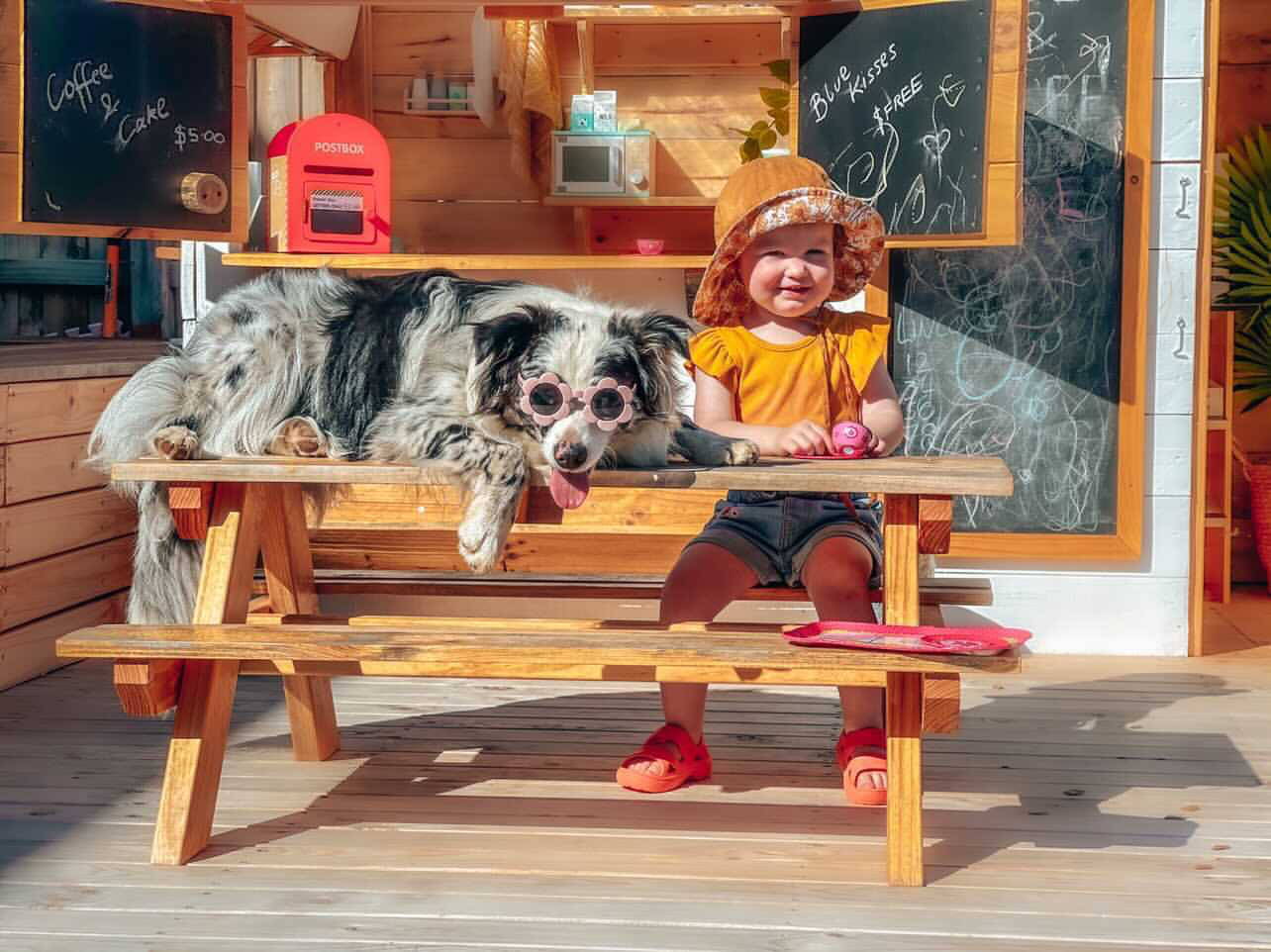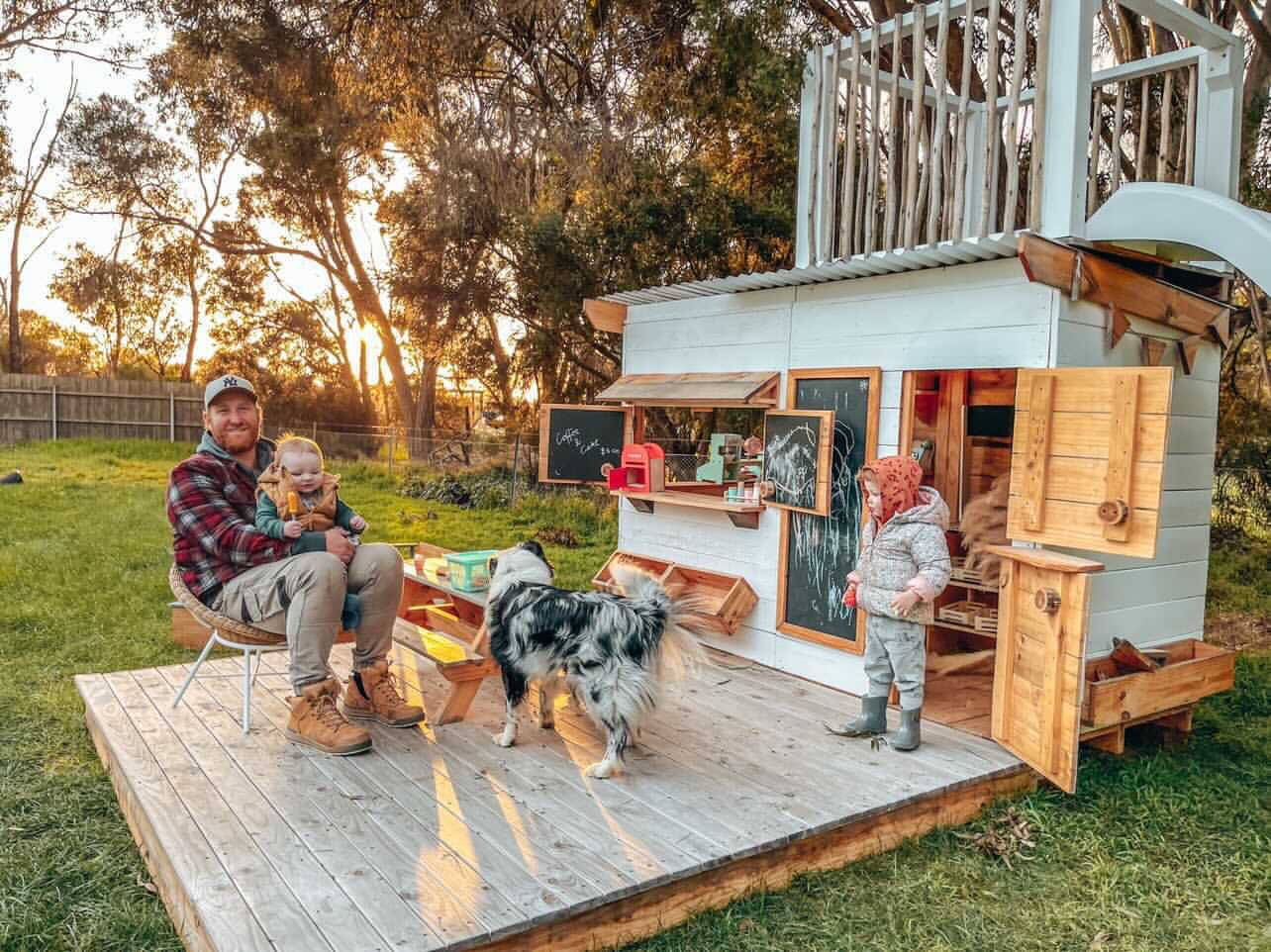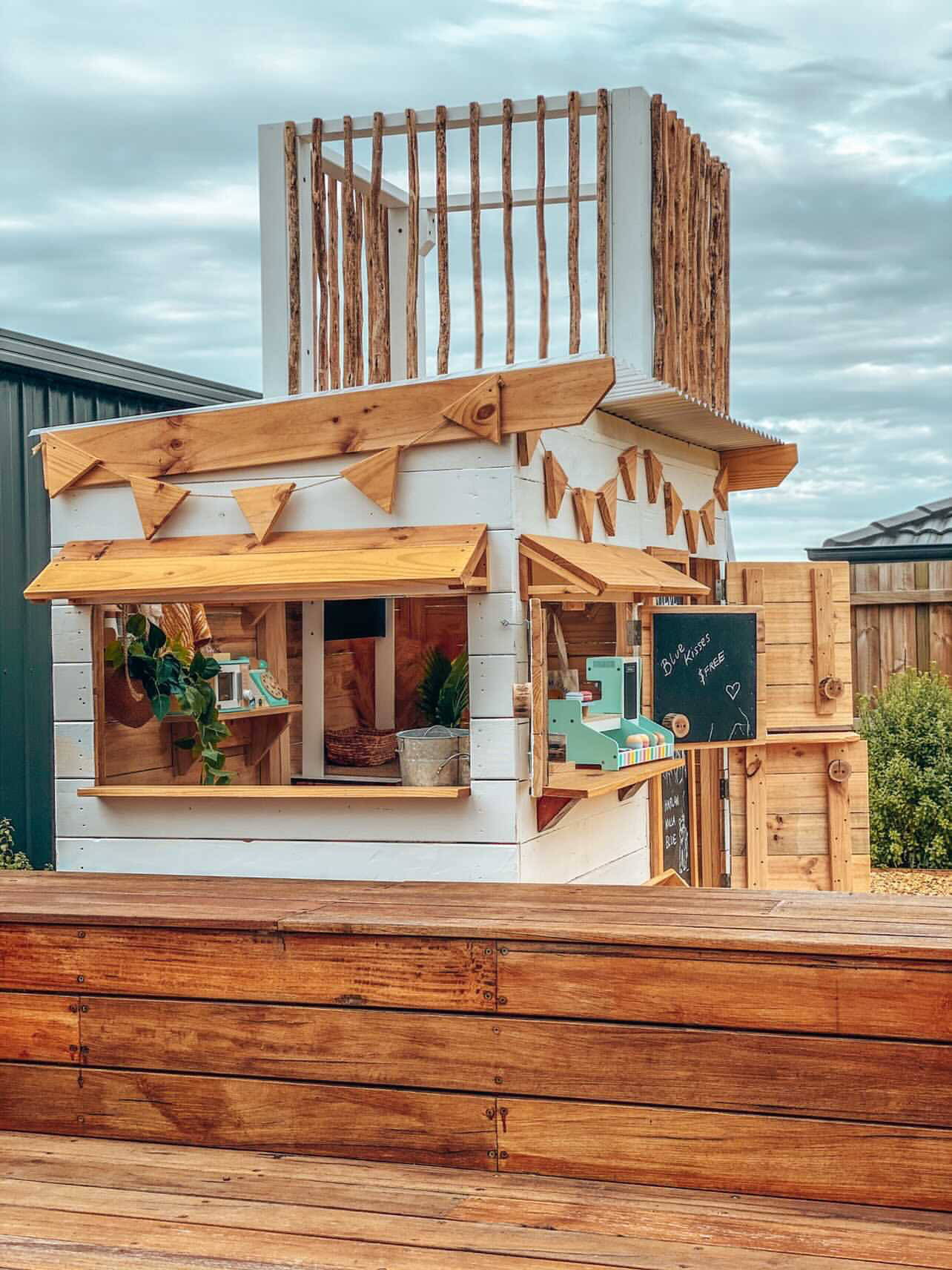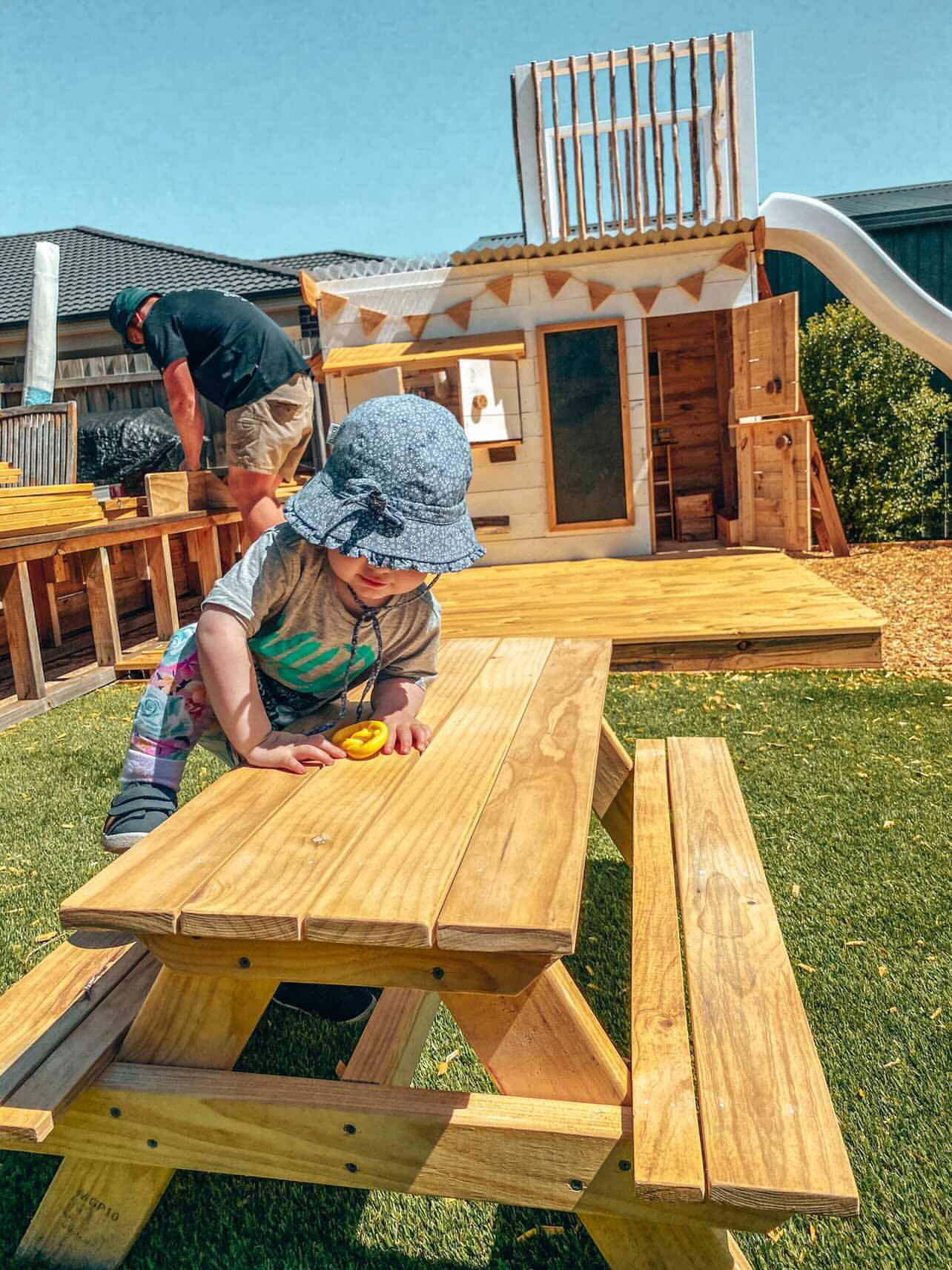 Did you get the kids involved in the process of deciding and designing or was it a secret?
The kids were 1.5 and 2 months old at the time so they were too young to pick the design, so I got to have all the fun picking the design and colours! I tried to pick something that was fun for a little girl, but would also be fun for our son and then they could also play with when they grew up a little. So we ended up with a cubby with a forte and slide on top!
So you decided to DIY! Did you consider yourself a DIY kinda person beforehand or did you have any experience going into it? Tell us about how you found the DIY process and whether you had some big, or little, helpers along the way?
We decided to DIY, I couldn't let the hubby get away with doing nothing ! He's a carpenter, so the whole process was easy, although I think anyone could easily do DIY as even I was able to get in on the action. The kids and dog got involved in 'helping'. We even had the grandparents over helping, we made a really fun day of it! ( It didn't take a day to assemble, but there were lots of snack breaks, kids and dogs stealing essential items, and shenanigans! ) I think it added to the experience of putting it together ourselves, a lot of fun was had. It was also a blessing as when we bought a farm and moved, it meant we were easily able to pull it apart to move it and reassemble it again in its new home! ( There was no way we were leaving it behind )
Did you enjoy the process of styling and decorating? What was your inspiration?
It is a never ending process - in a good way. I've had so much fun decorating and so has Wilde. I'm always seeing something and thinking that would be great for the cubby. It's always evolving and changing, and that's what's so great about it! Initially, I was looking at all the styled cubbies on Pinterest and Instagram. And I started there, but then let Wilde pick her own things too. It's been a house, a cafe, a market! We are always changing it up!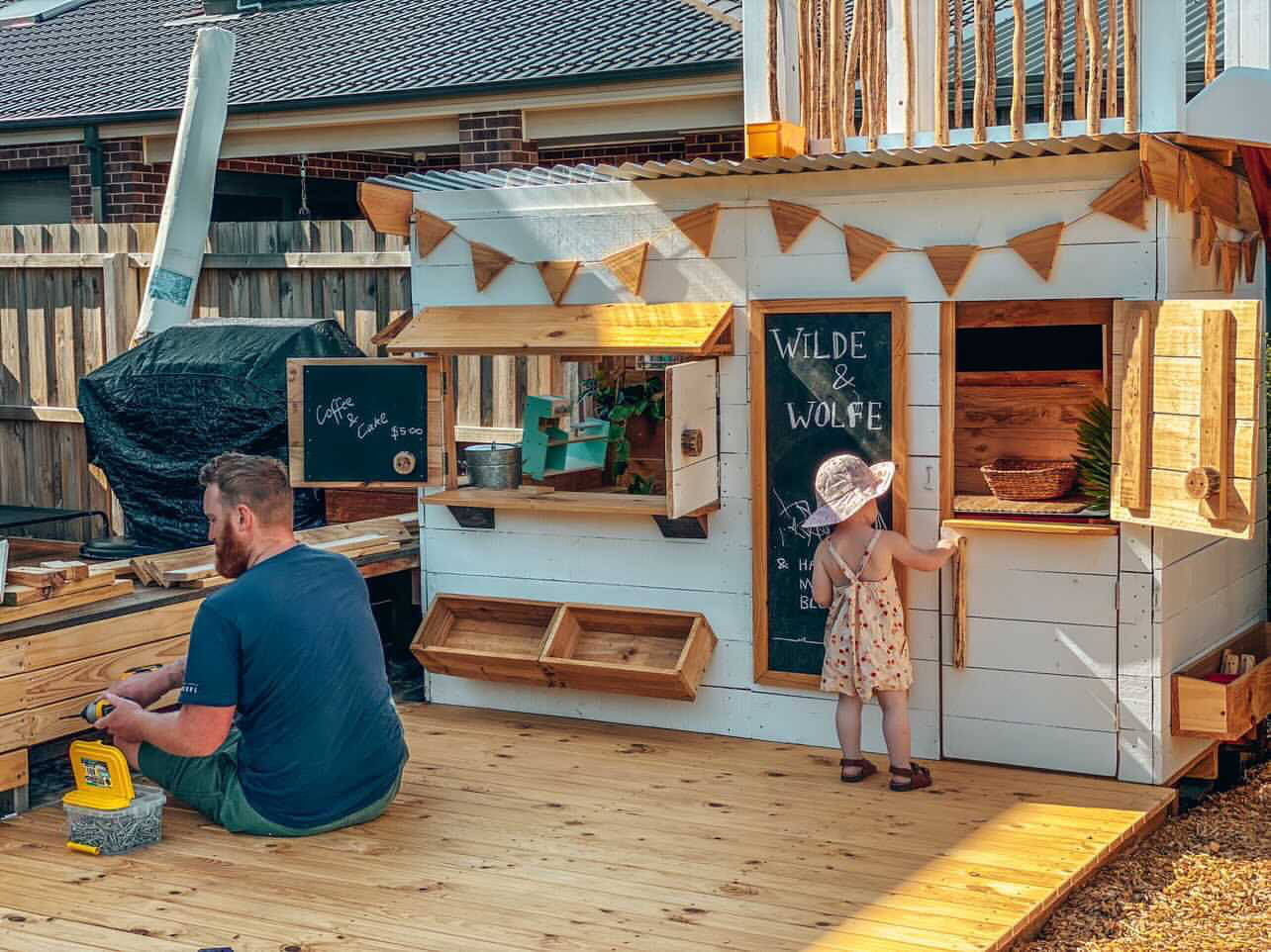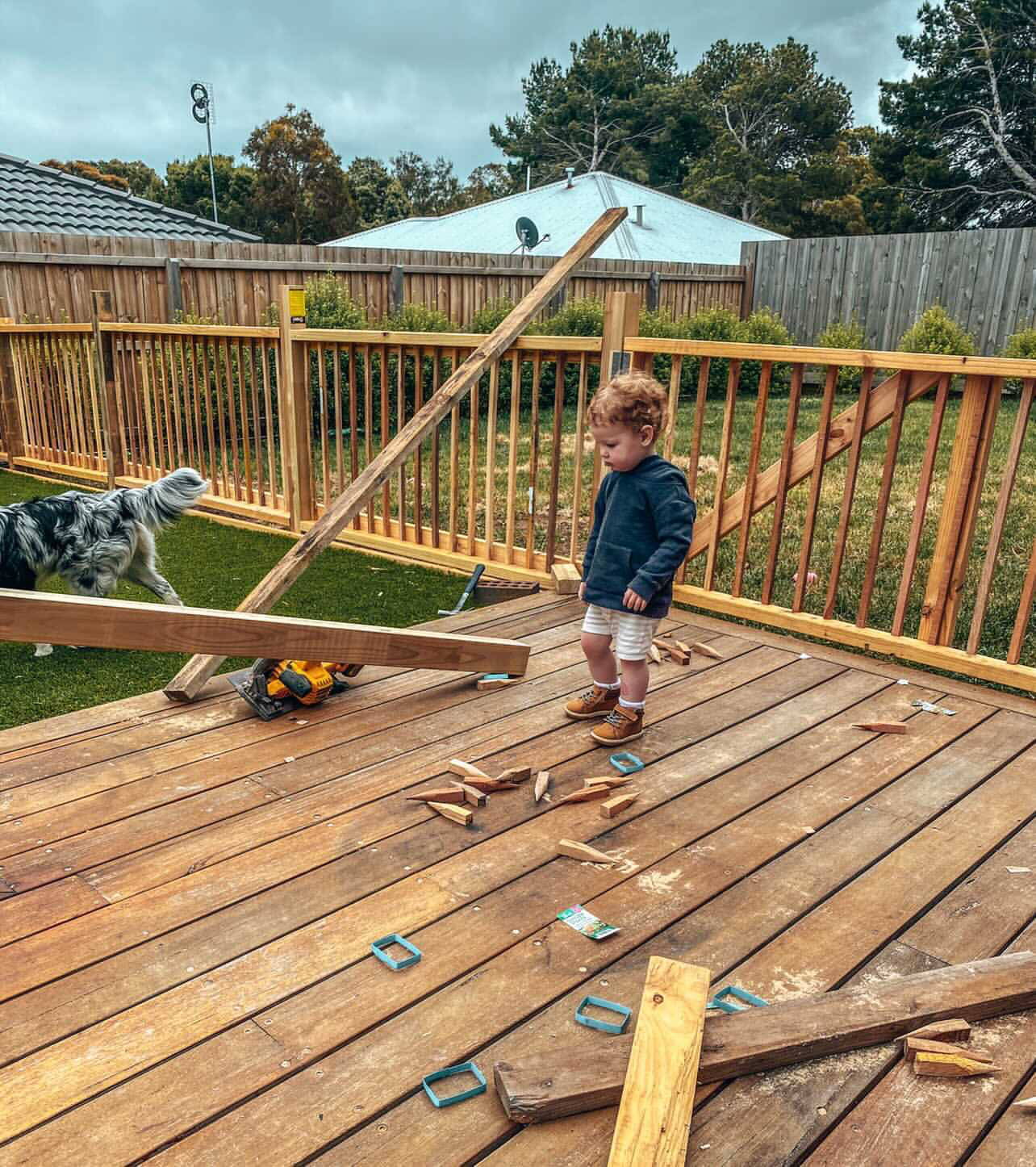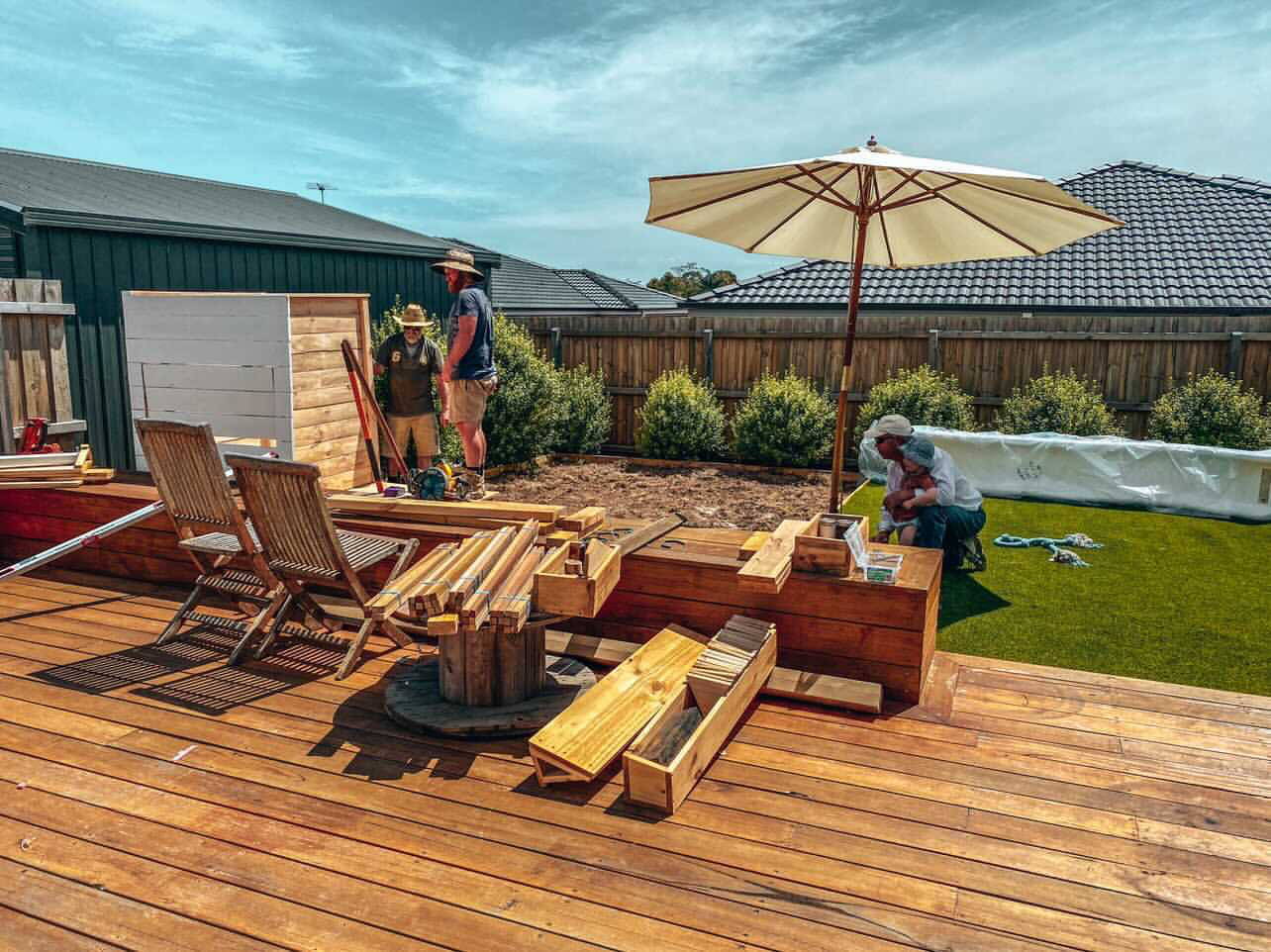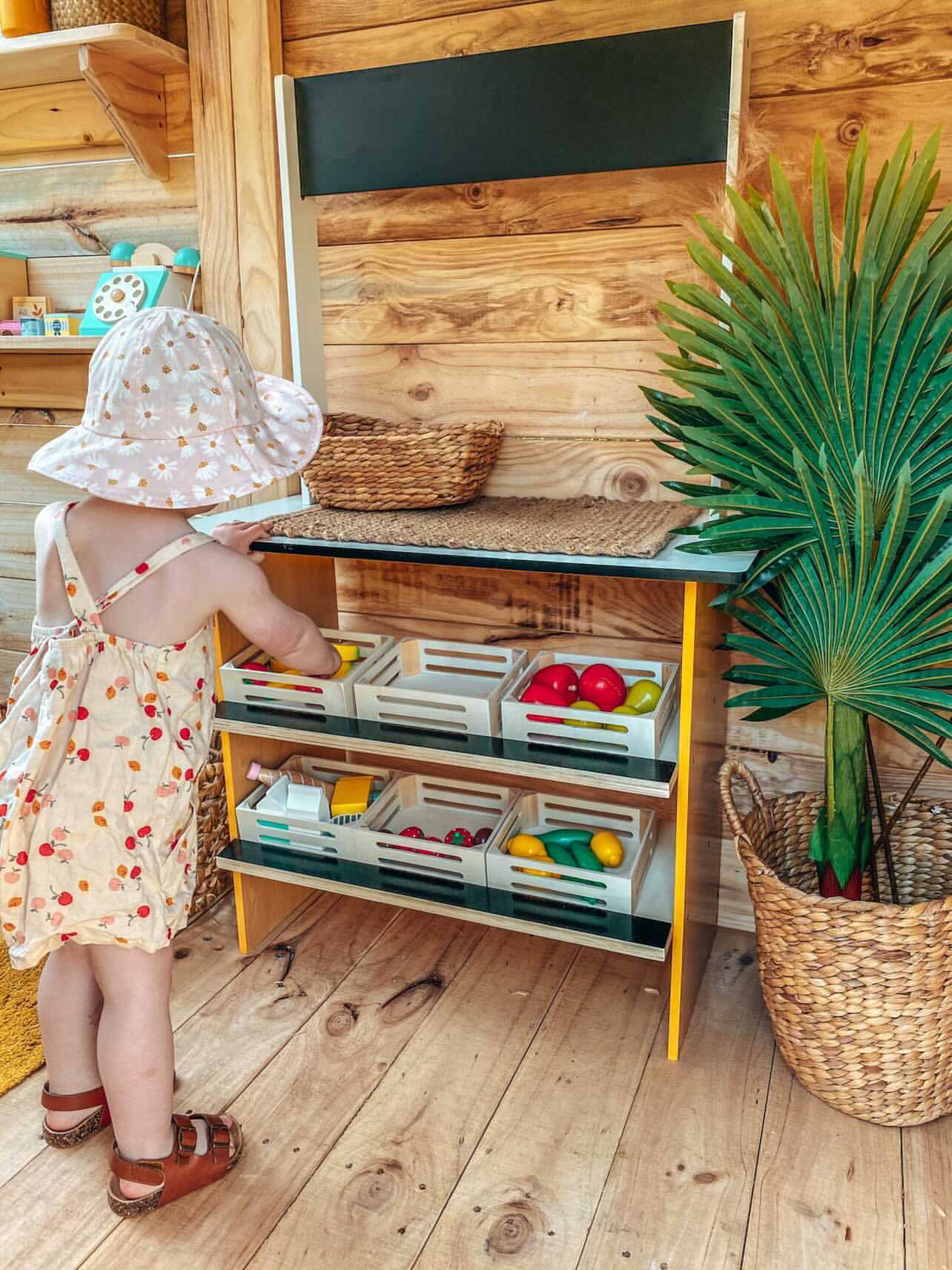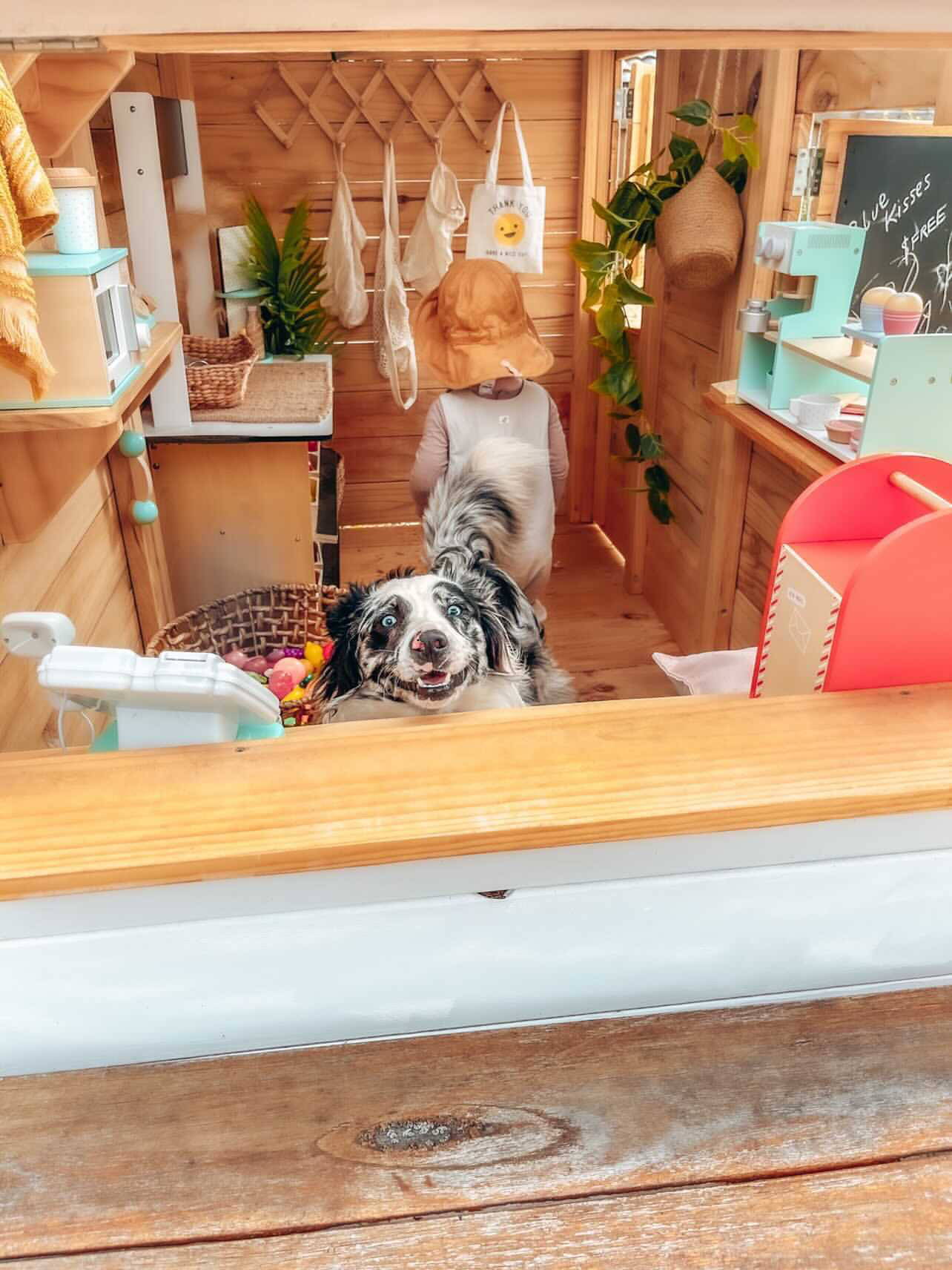 How are the kids using the space?
Sometimes it's kids only, sometimes I'm invited in.The cubby has been a house, a cafe, market and a playground with a big slide. It's so easy to change a little bit of furniture and then it turns into something else. Wilde will let us know we are now in her restaurant when yesterday she had a coffee shop! The possibilities are endless with a child's imagination!
Have there been any unexpected outcomes?
Yes! It was a saviour during lockdown. We couldn't go out to parks, play with friends. Wilde was out there everyday playing with our young Australian Shepherd Blue. The bond they formed from playing in the cubby. It was unbelievable! It kept them entertained for hours every day! I really don't know what would have done without the cubby.
What has been a favourite conversation you have overheard the kids having in their new space?
Unfortunately for a while we couldn't have any visitors so it was just Wilde playing with Blue. But hearing Wilde tell Blue it was her turn to be the shop keeper… So cute! And of course she obliged!
What have your visitors been saying about the new play space?
When it was allowed, we had so many people asking to come and see this cubby. It was a huge talking point and we had so many visitors come, see it and play in it. Adults and kids alike were very impressed with it! It's normally the first place people go when they come over.
What do you hope you and your kids will remember from their cubby days?
I hope we can remember all the fun times we had together! It's not just for the kids. We all enjoy it as a family. It's also a gathering place when family and friends come over to visit. It's already been the centre of many special occasions and great memories. I'm excited to see how the cubby evolves in the future with the kids growing and our 11 month old Wolfe starting to play in it too! Definitely the best thing that has ever been bought for the kids!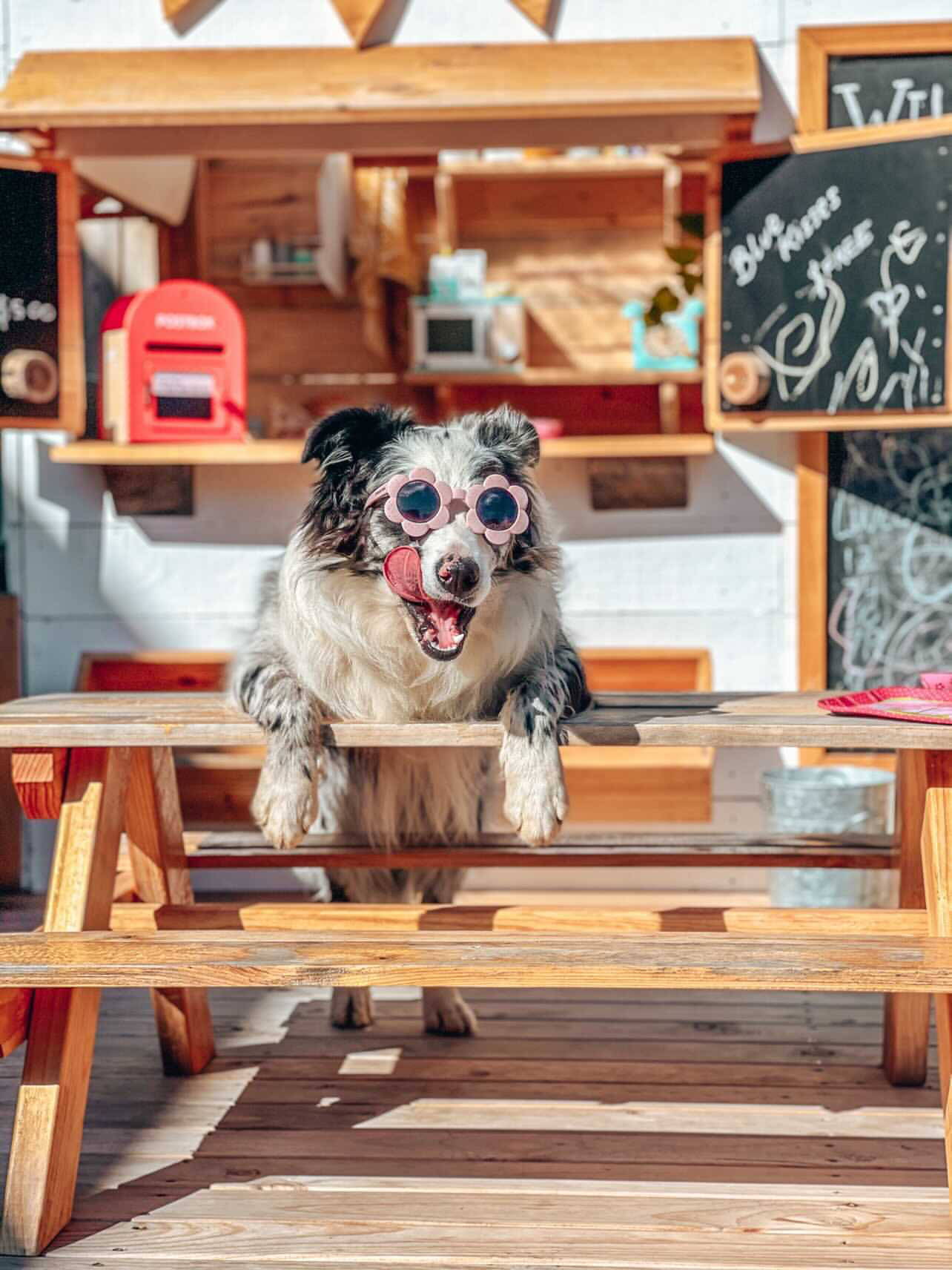 We are working on building out the Wilde & Blue Package - In the interim please see the products they have purchased here. Wilde's family have built a purpose built deck, so chose a cubby option with no floor. They have added one of our high quality fibreglass slides and the picnic table is their own.
Fort top style cubby houses add extra fun top your space and come in a wide selection of sizes and inclusions - You can SHOP all of the Fort Top style cubbies HERE - Just use our filters to drill down to your perfect style and budget.
SPECIAL WILDE & BLUE DEAL! Purchase any of our Fort Top style cubby houses and receive a FREE small or medium pine picnic table to share lunch and teas with your special friends valued at $205 or $280. Offer Closes October 31st.
Reach out if you have any questions!!