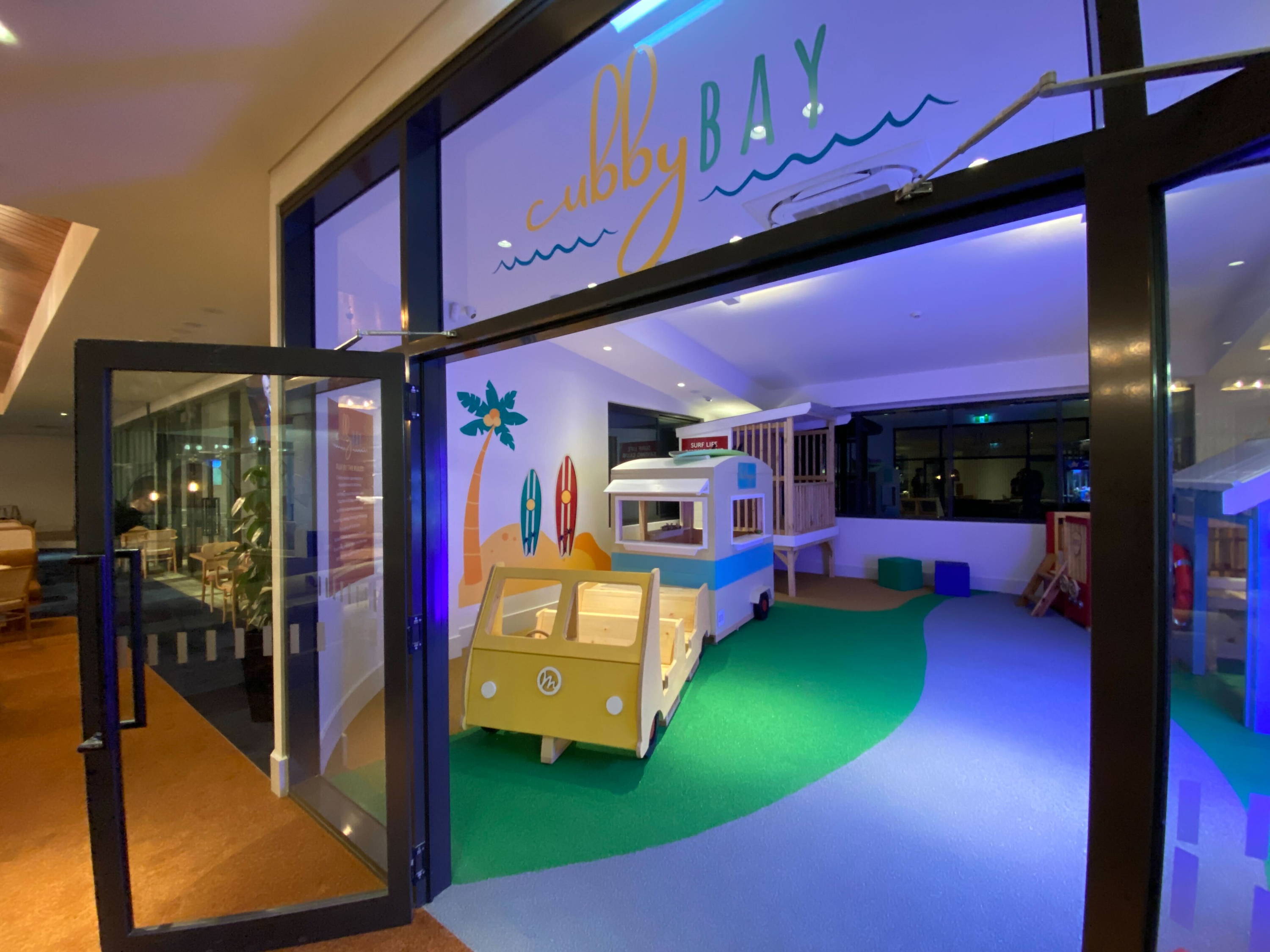 When the BIG kids from Club Malua on the southcoast of NSW contacted us about their ideas for a new and improved kids play room, after the devastating bush fires destroyed their much loved Bowling Club, we jumped at the chance to bowl them over with our ability to meet their needs.
The gorgeous team at Club Malua, part of the Cabbra Bowls Group, were keen to design a play space that was engaging, inspired imagination, and and that was sustainable by nature. It was important for them to create a unique space that parents liked looking at, that matched the quality of the new building and that entertained kids in more imaginative ways than some alternatives.
As parents of young children who have spent many a family outing at the local bowling club, surf club, ski club and RSL, we could NOT agree more. The clubs that do kids play spaces well, get the families in and back again!
Being a town close to the beach the theme of camping and surfing and community was close to their hearts. So we set about designing a beach community play room, they have fondly called Cubby Bay.
I think you can agree from the images that they and we have nailed the brief, creating a wam, inviting, unique and inspiring play space that will be loved by families in their community for years to come. The memories these families will have of Club Malua will last them a lifetime!

Castle & Cubby with the help of Club Malua has finally realised our dream of building play ground equipment for internal spaces. So thank you team Malua! From our familiy to yours we wish you a very successful relaunch of your much loved community bowling club!

Kel & Jono X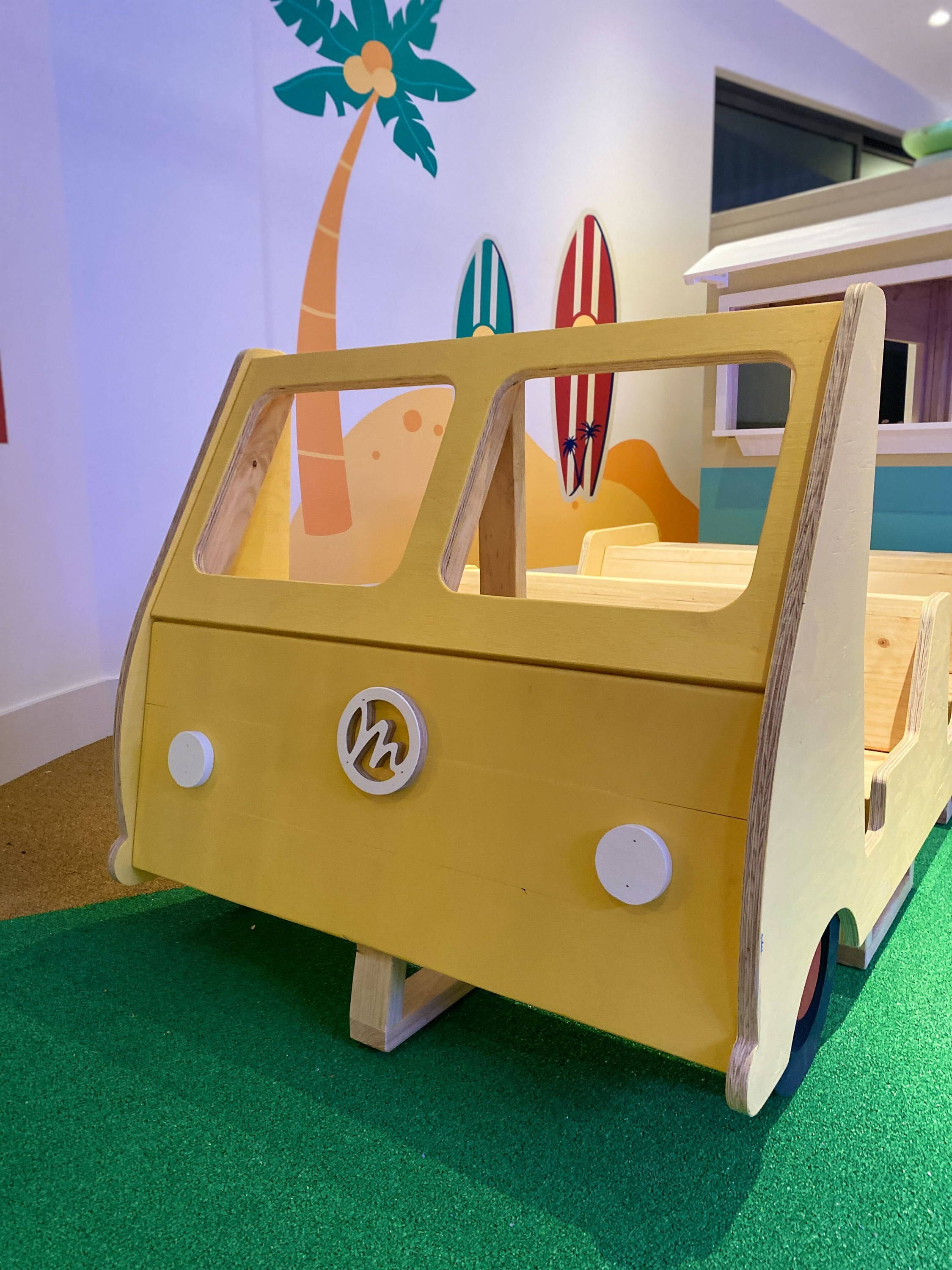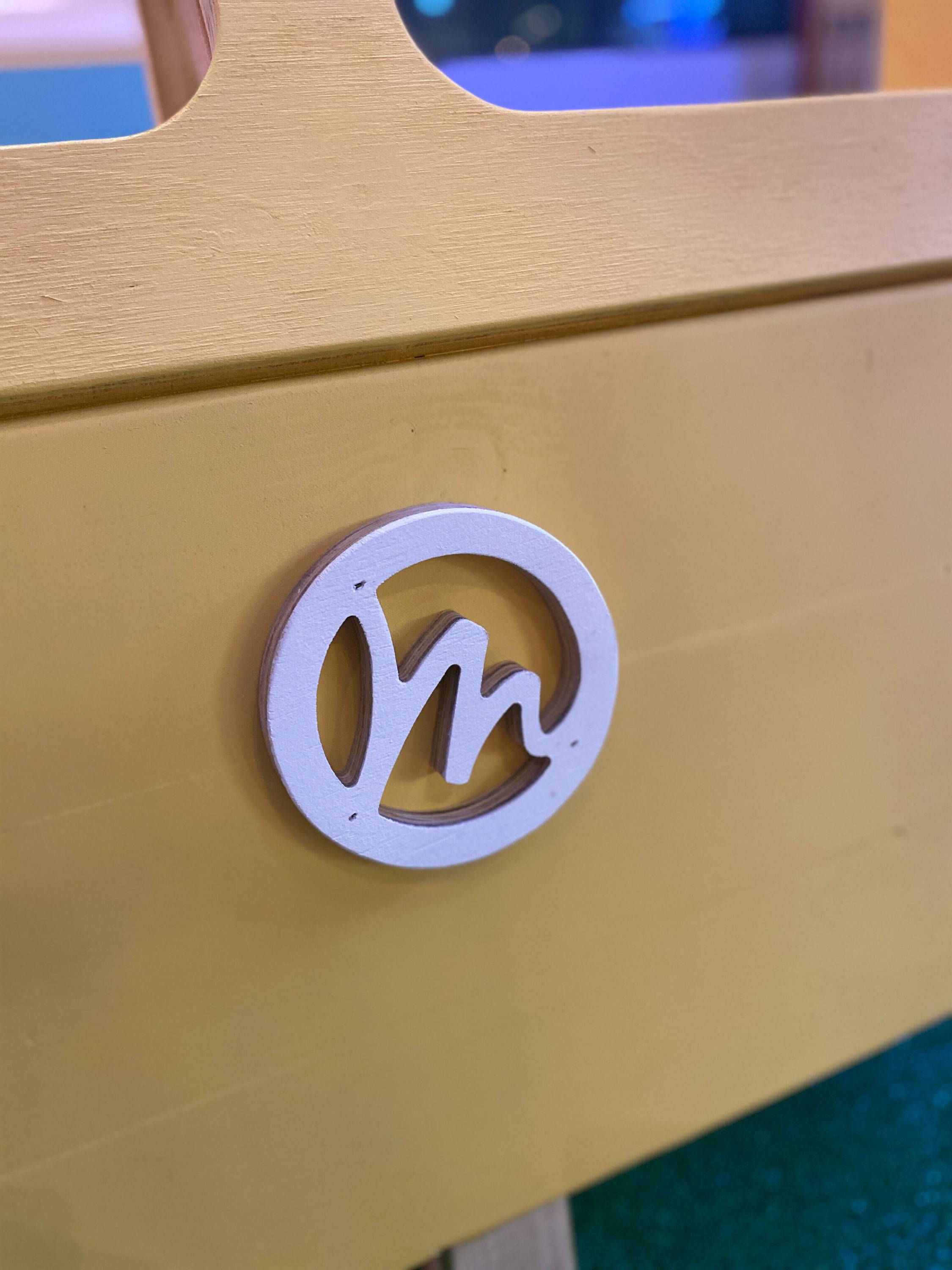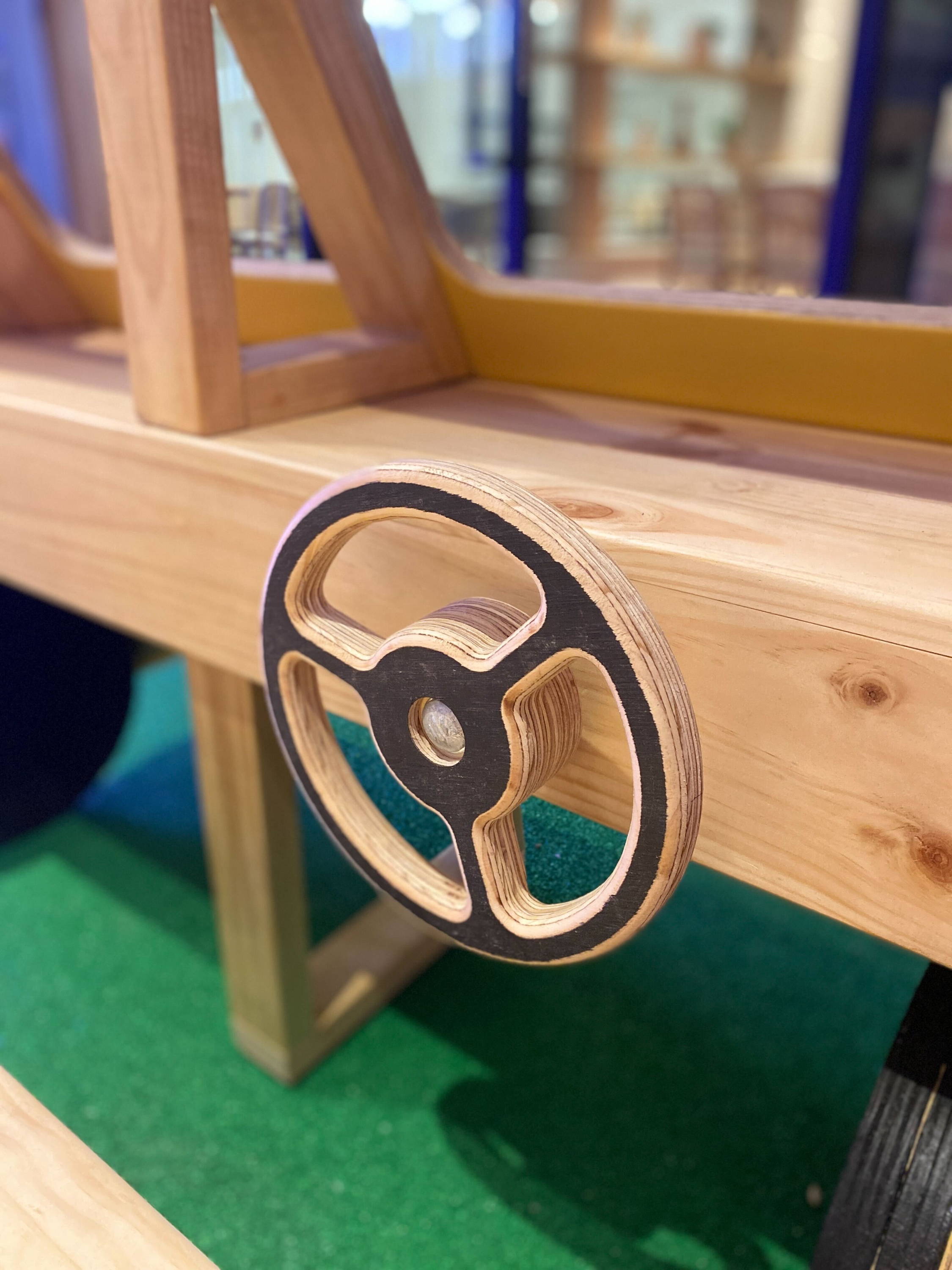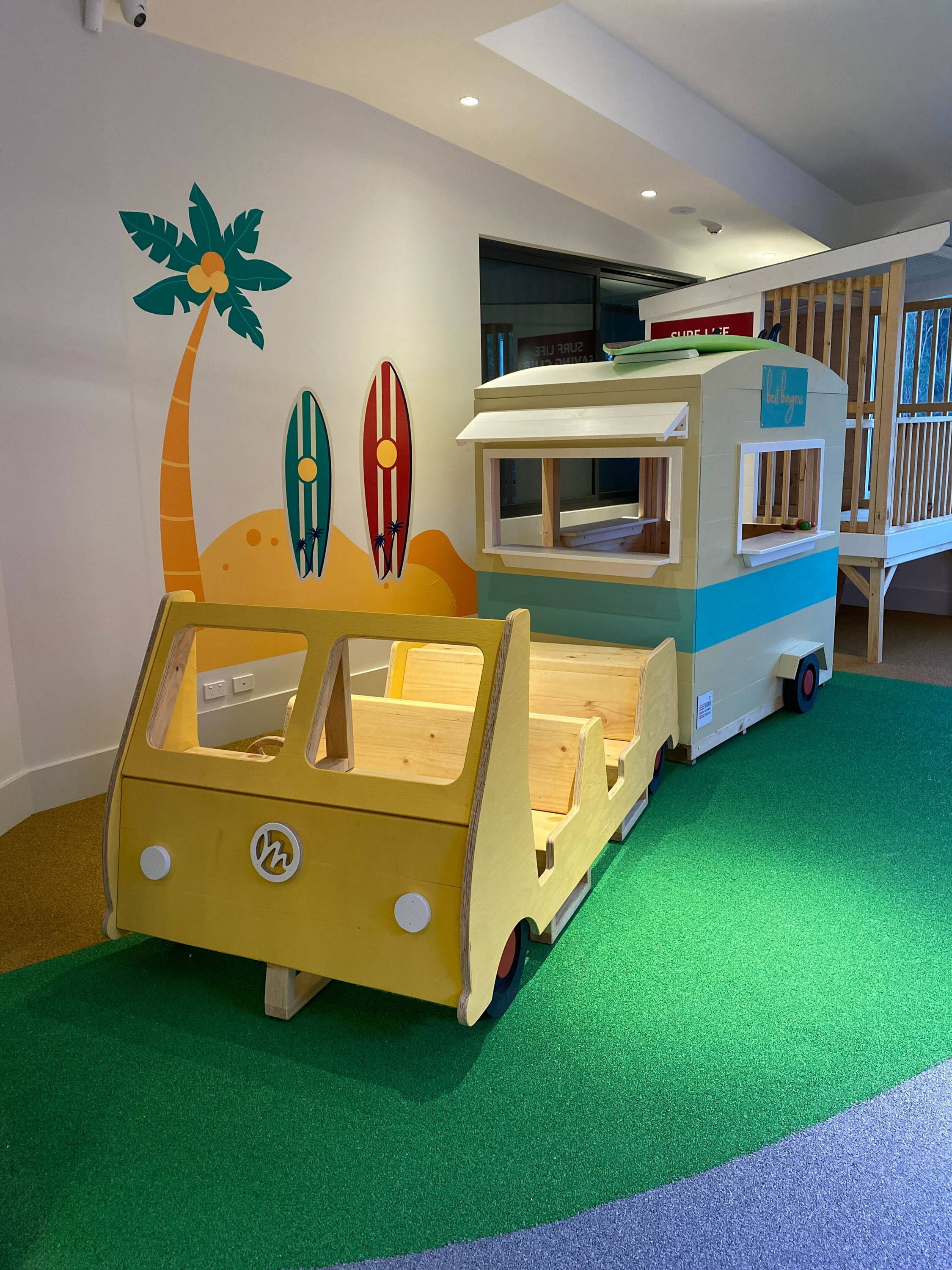 We designed a brand NEW Kombi van car and caravan using new manufacturing techniques that we had been itching to get our hands dirty with and the results have blown us ALL away! Each one of the staff at Castle & Cubby is super proud of this effort and so happy to see it being loved.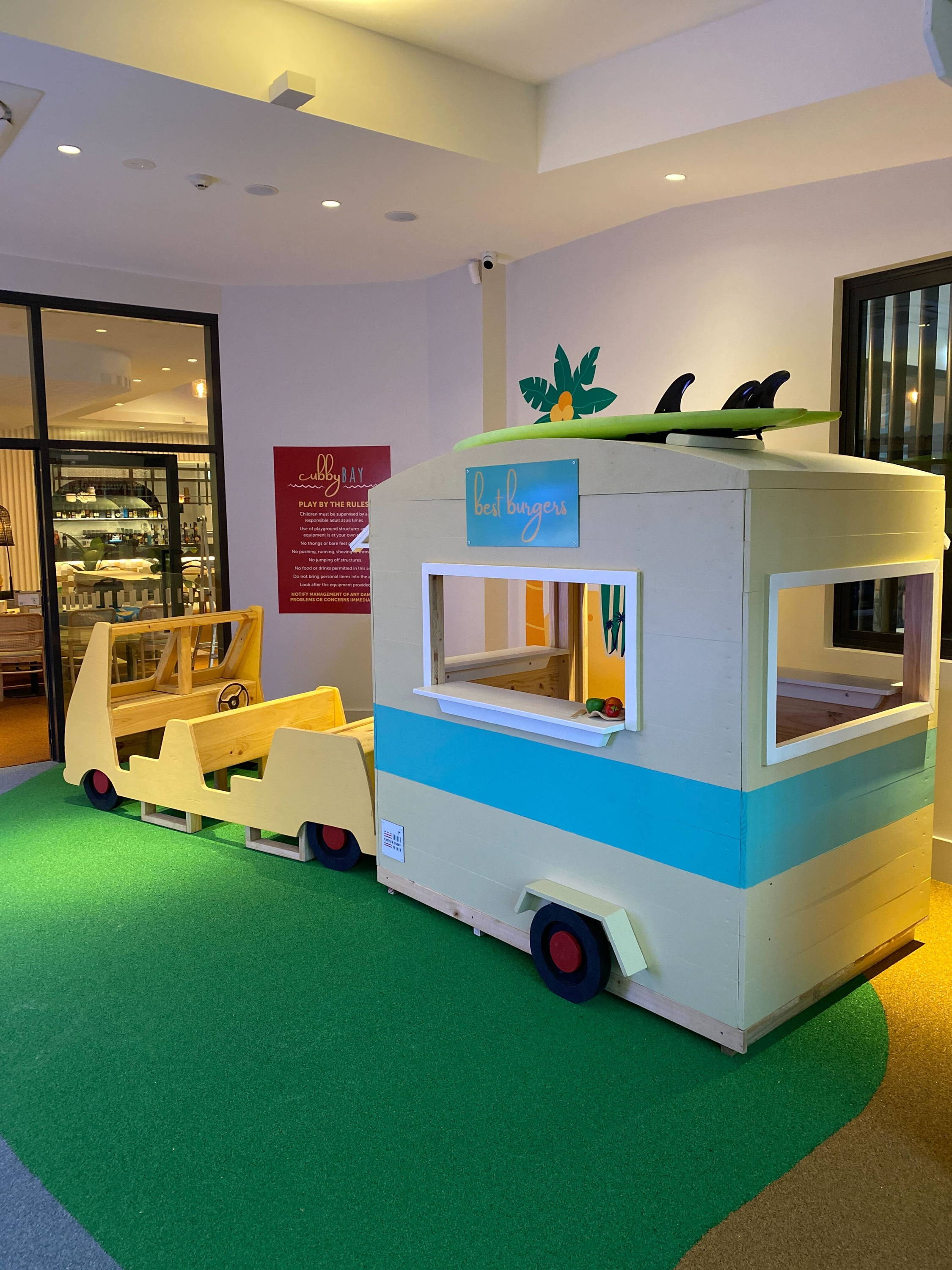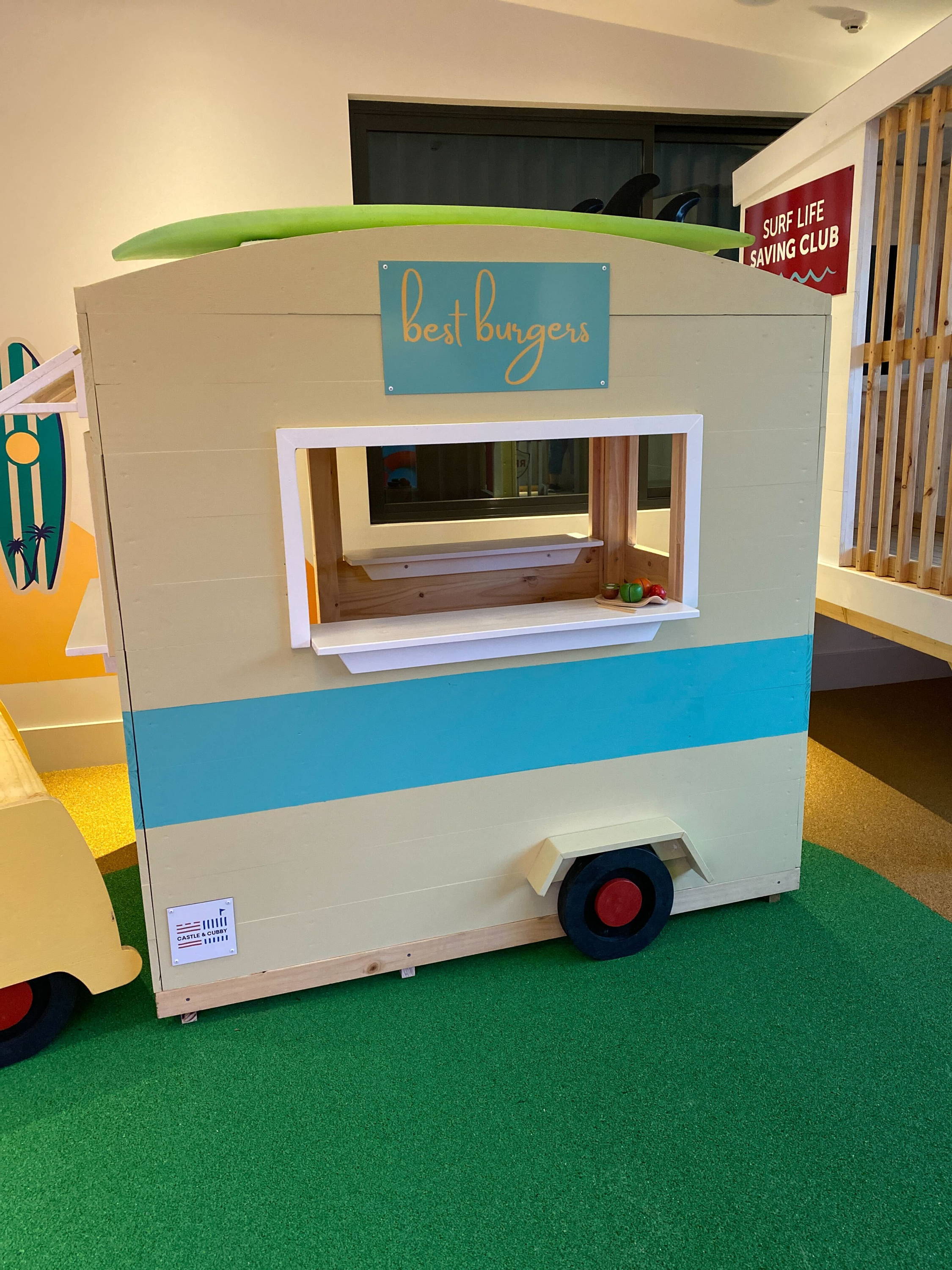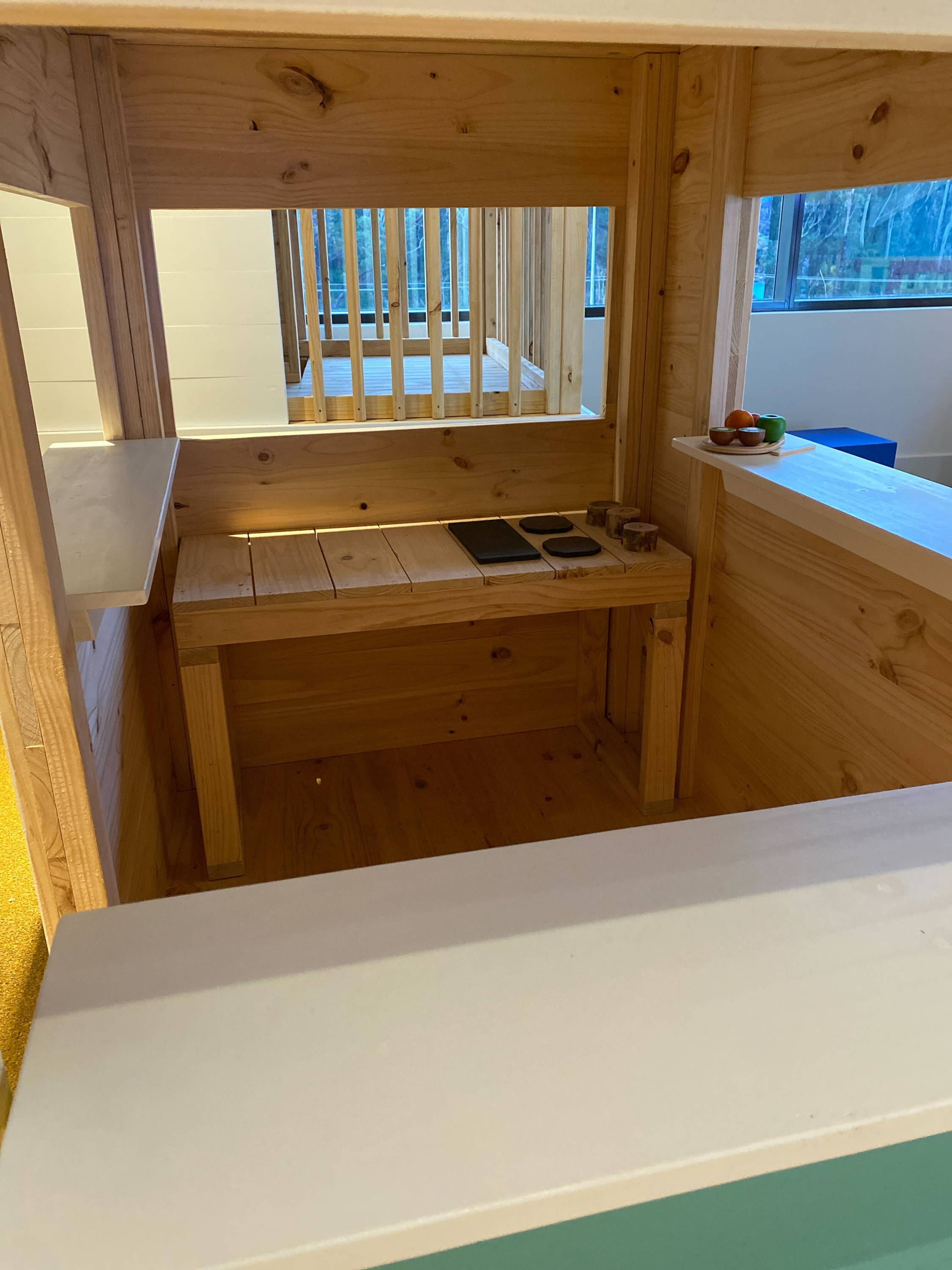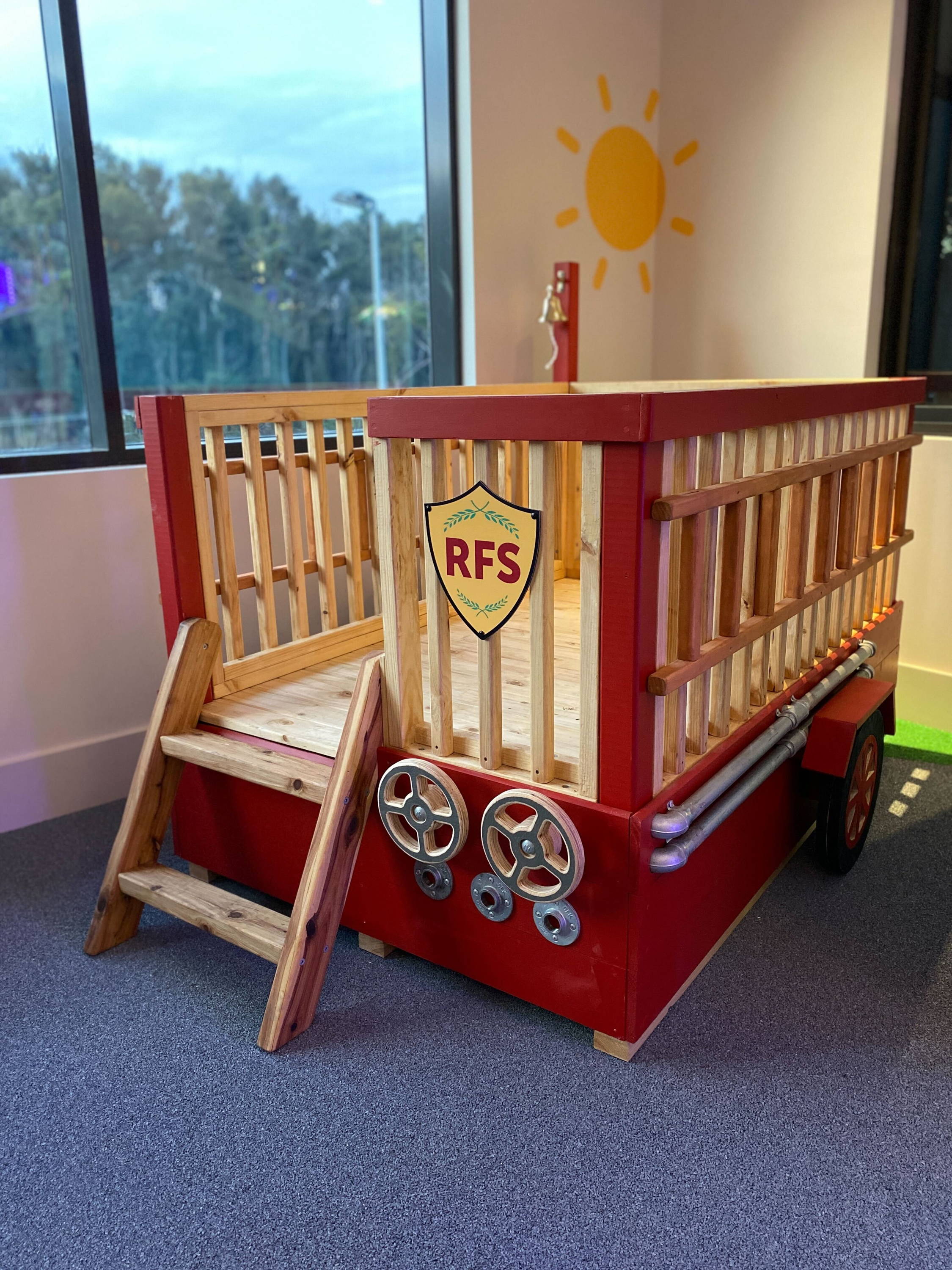 A new Fire Station Platform to add to our internal product play range is super exciting. The detail on the wheels and the extra realistic details of the hose attachments and water pipes is what Castle and Cubby do best, we LOVE the little details.
Our custom signage ensures we can personalise and make it go above and beyond your expectations.
Our new Life Saver cubby complete with an underspace crawl hole and ladder ensures kids can keep a lookout on all the action and our boathouse is for cooking up some fish n chis for dinner!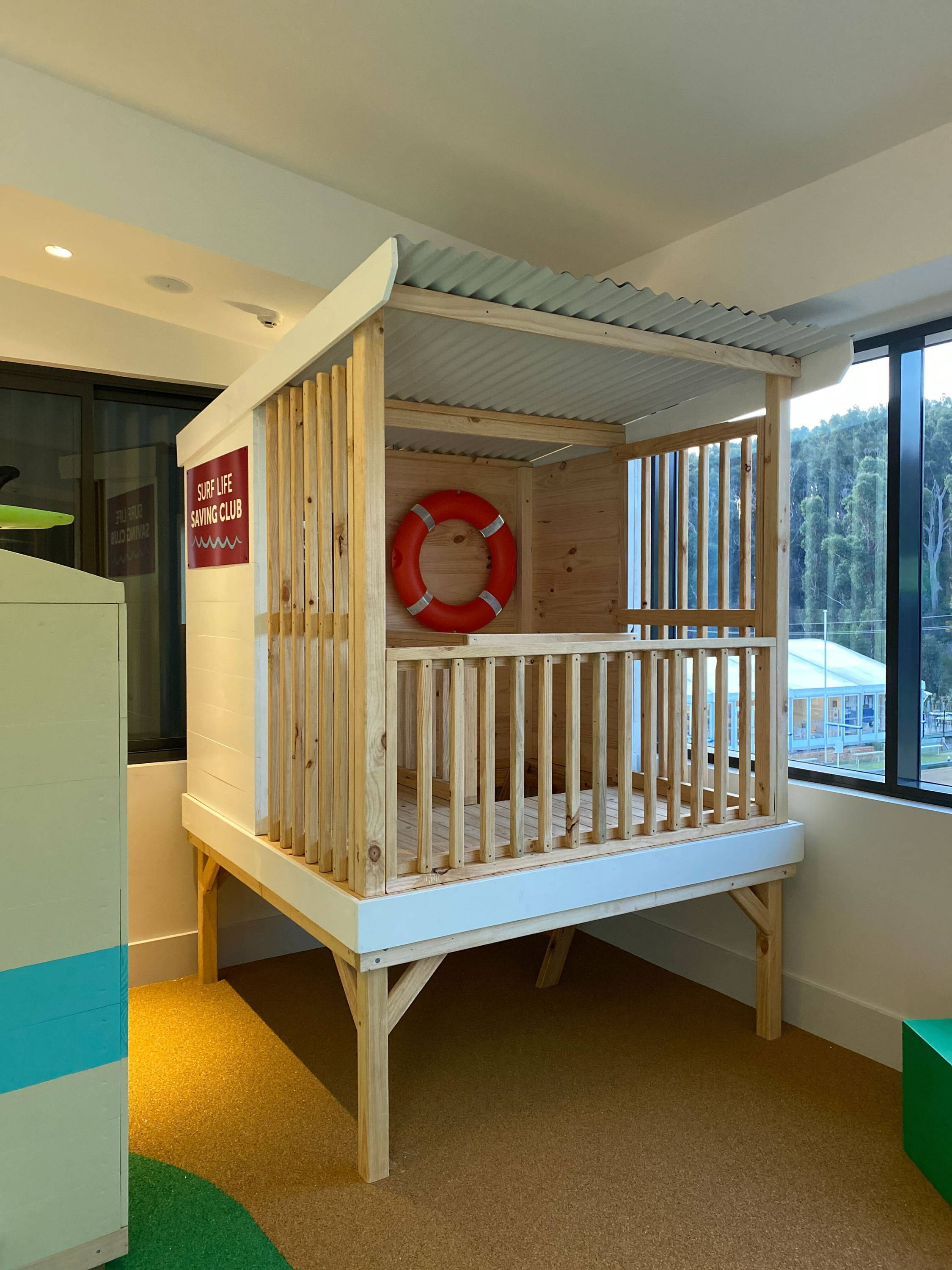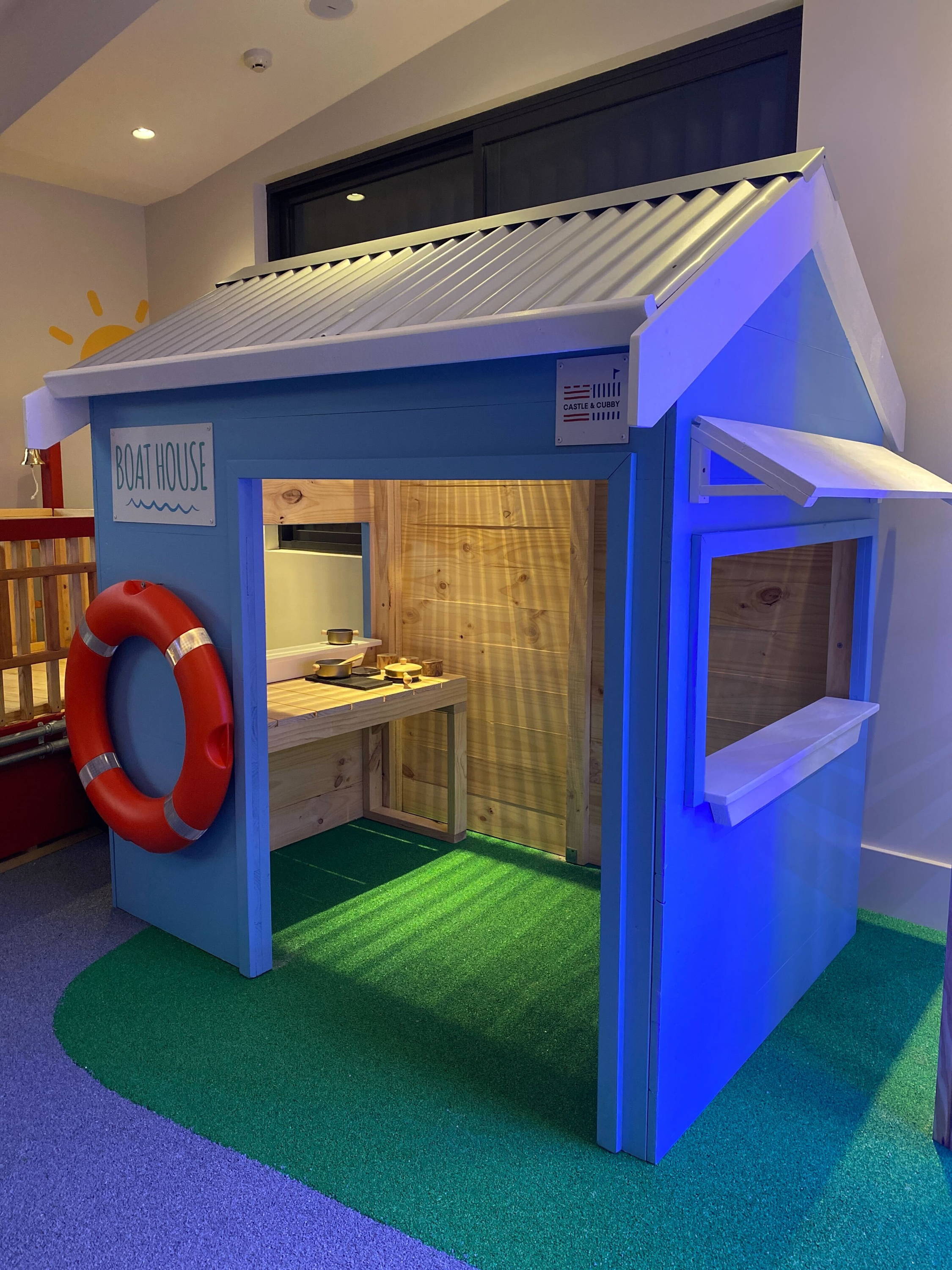 You can view all of the new products from the Club Malua project in our new Club Collection!
Link in image below.