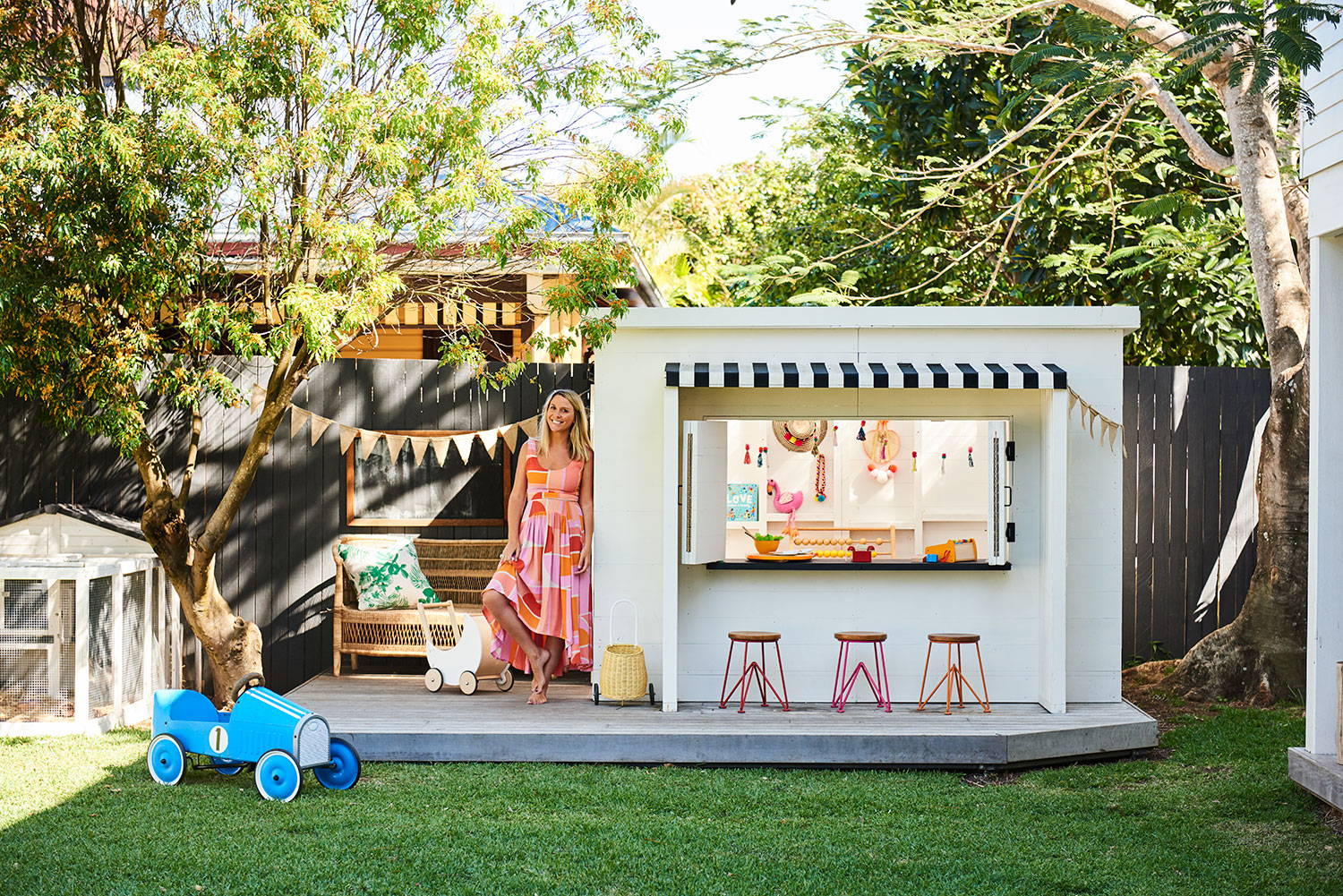 FAMILY STORIES / CUBBIES IN FASHION / SEPTEMBER 25th, 2019

Jono and I were in Bali a few years back for a wedding and HE will never forget me dragging him around the streets of Seminyak trying to find this 'Mister Zimi shop' that had amazing colourful and super flattering styles that were 'perfect for my holiday theme dressing and wedding attire'.

I had heard about Mister Zimi through friends and had seen the colourful bold patterns on girls around town in Melbourne, and as a lover of colour and bold patterns I became an instant fan. Unfortunately I didn't realise that the Zimi clan had packed up in Bali to return to Australia and the shop was no longer there, so my wedding attire never did live up to my high hopes but the fascination with Mister Zimi remained.

The Mister Zimi business and brand is a great Australian fashion success story which started from humble beginnings as a means to live out Zoe and Jimi's dream of living in Bali. What started as one leather jacket made by craftsmen in Bali has turned into a powerhouse business with shop locations around Australia, and employing a plethora of talented people, both makers and creators, who continue to propel the business into the international arena of social media fashion sales.

Flash forward a year and through mutual connections I am introduced to Zoe, the Z to the imi, possibly one of the sweetest down to earth people you will meet. We chatted fashon and kids (she is an excellent mother to 3 gorgeous children), and talk turned to cubbies and collaborations. I visited the Byron Bay home of Zoe and Jimi (yep Zimi is the combo of their names) and was instantly taken by the beauty of the white weatherboard homes, both main house and bungalow. We knew we wanted to create a custom design for Zoe that reflected their style and instantly the architectural qualities of the bungalow house stood out as the obvious inspiration.
We set about creating a cubby house that mimicked the bungalow's architectural styling and feel. We created a larger size cubby with a slightly overhanging and angled roof, with the main point of difference the addition of the framed awning over the windows and upright posts that mirrored the Bungalow. To finish it off we added in a brand new bi-fold window concept, which we LOVE, and one of our favourite cubby features the barn style doors of course (this one with Z bracing for Zimi). Zoe had the decking built in gorgeous hardwood timber and we installed our 4 walls and roof directly onto the decking so that the entrance was seamless. Inside we added an internal kitchen for the kids to cook up a storm.

So, with their blessing, please let me introduce you to the Mini Zimi - Bungalow Cubby! She is a ripper!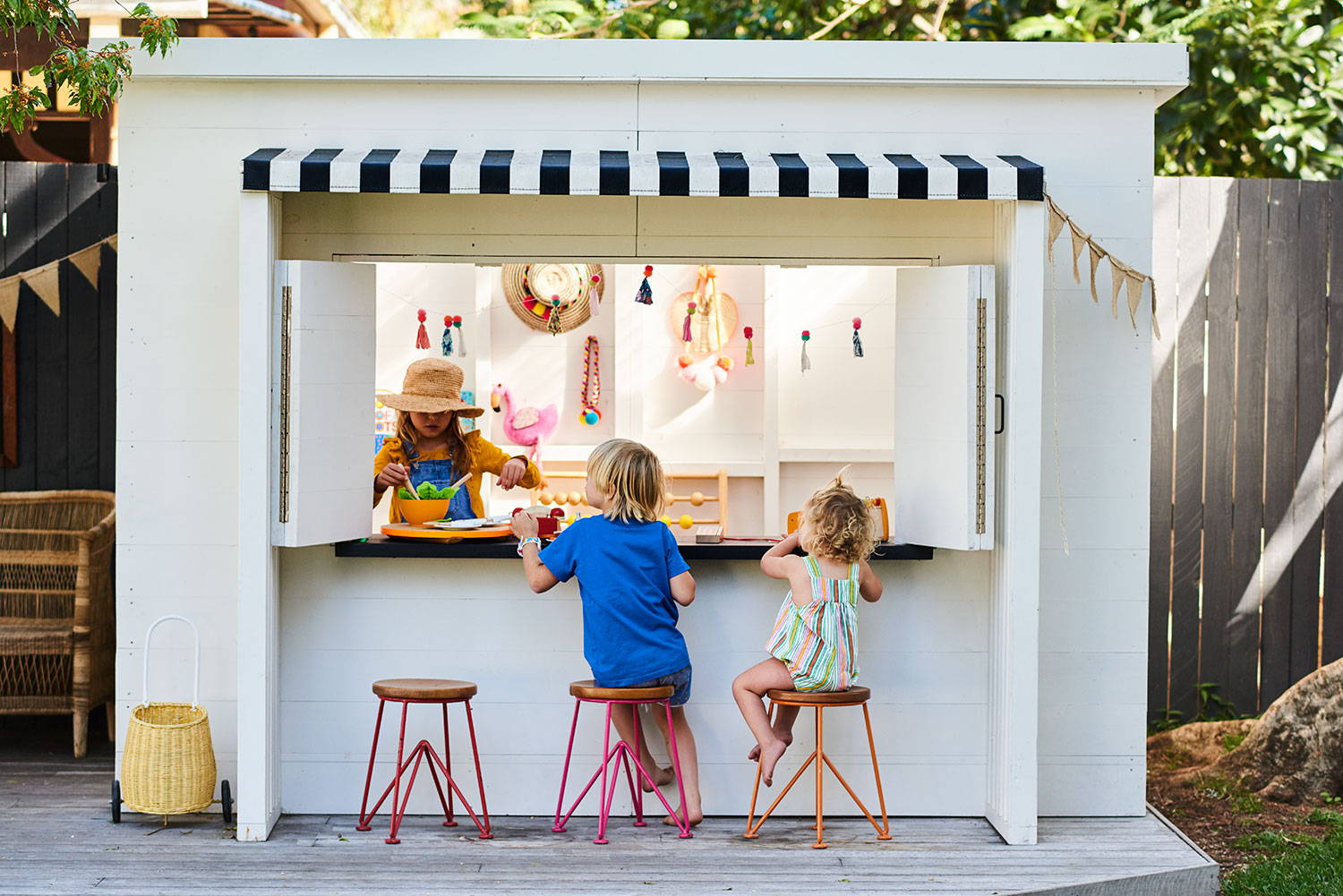 ---
We chatted with Zoe about business, kids and cubbies just so you can get a sneak peek into the world of this fashion family. Please have a read and enjoy!
You travel a lot for work, where do you unwind and call home?
Three years ago we moved to Byron Bay and couldn't be happier. After living in Bali for seven years we moved back to our home town of Melbourne and as much as it was great to be back around family and friends, the city wasn't providing the relaxed lifestyle we wanted with all the travel we do. So we moved here. And NEVER leaving!!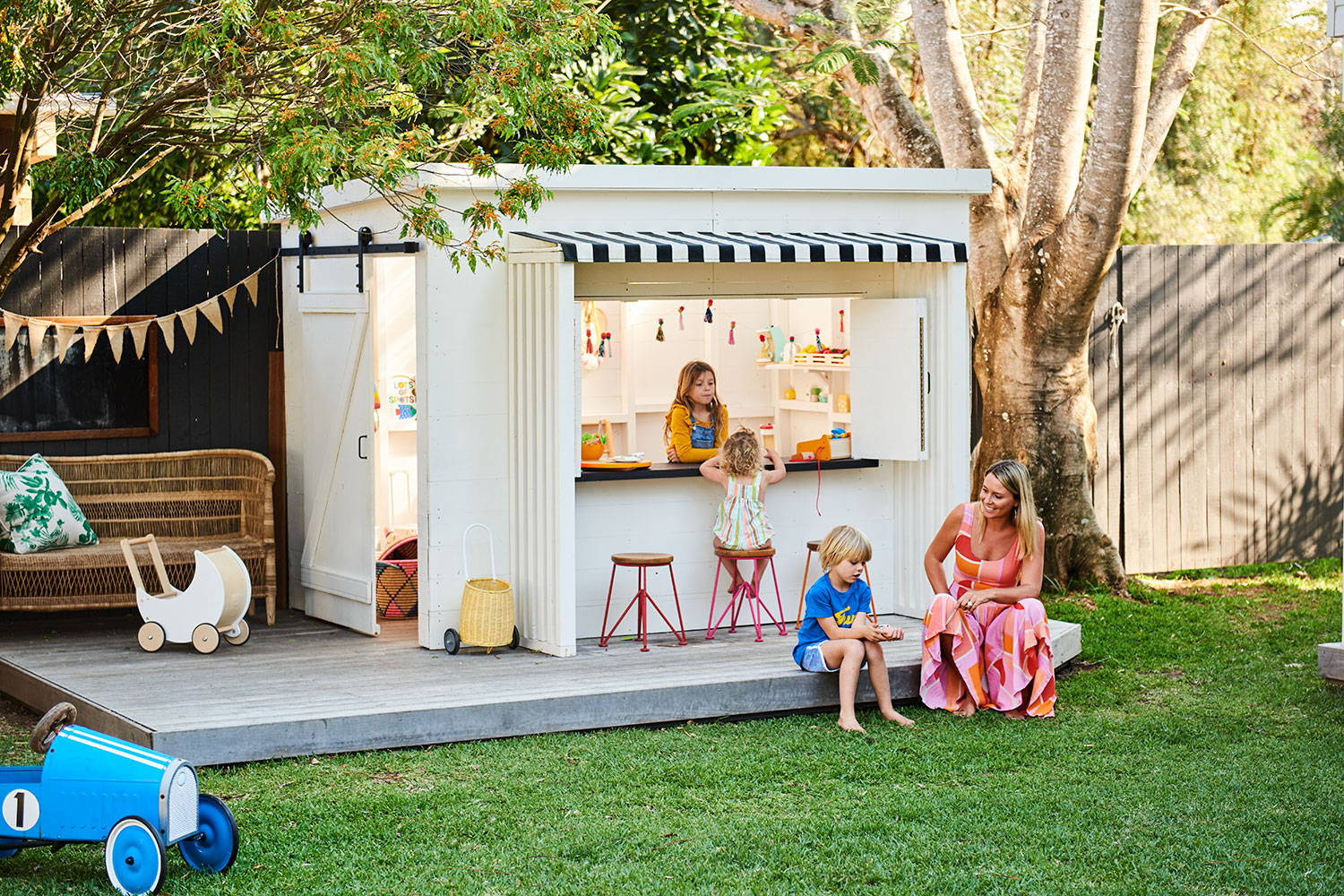 What was it like raising a child in Bali? Lowlights? Highlights?
Before having children we loved living in Bali. It was so fun and busy and crazy! Once having children it did change for us. I found it stressful, and that I couldn't relax. Little things that you don't have to worry about with children in Australia like health care or tap water really does make a difference. We still visit Bali often and Florence our eldest still calls it her 'spirit home' so the kids will always hold a place for Bali in their hearts - and so will we - but we are happy to be back in Australia. We really do live in the best country in the world.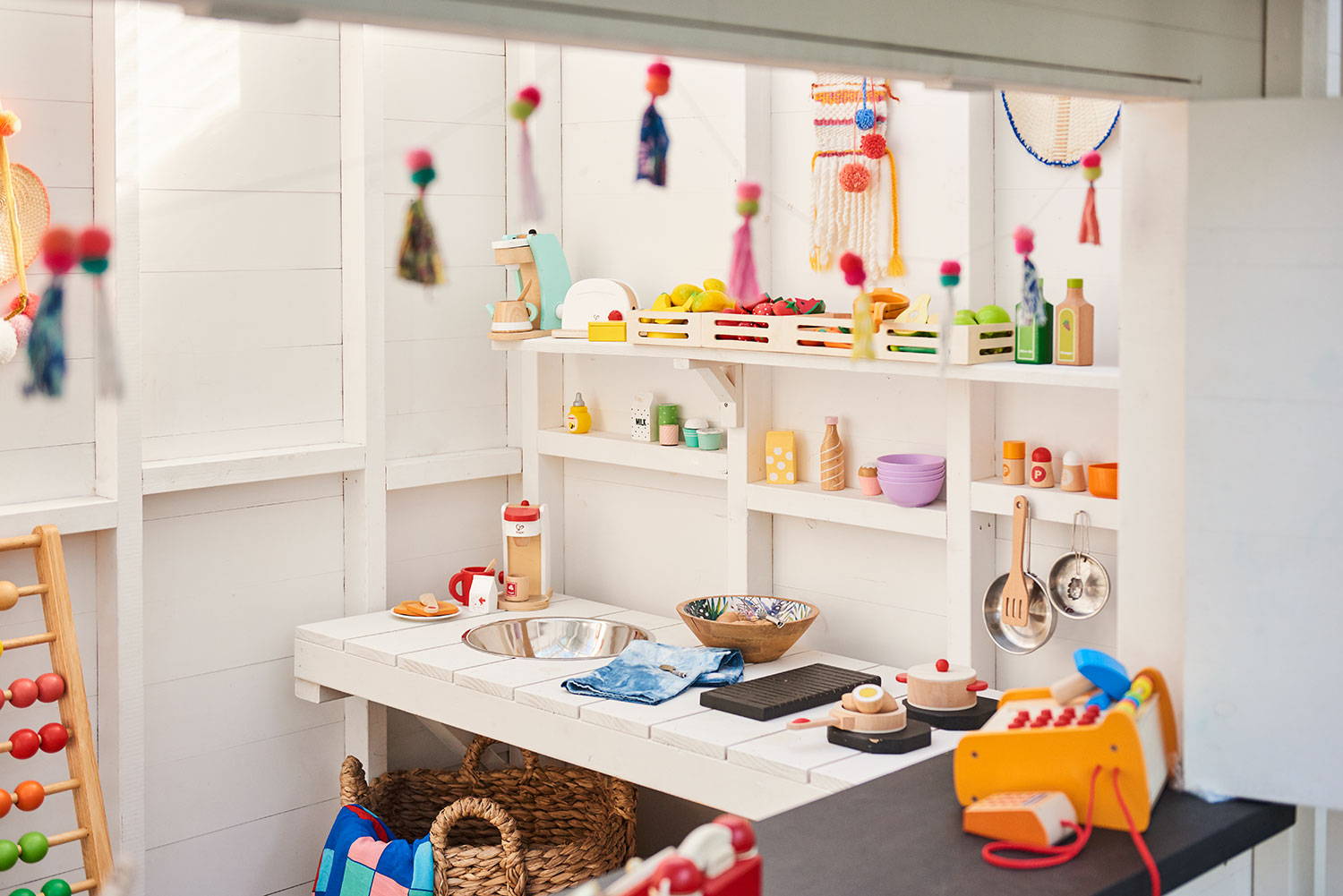 Are there aspects of Bali life that you have brought back to Australia with you?
Not wearing shoes! We never wore shoes at home or often out and about! When moving to Melbourne the shoe thing was an issue. Especially for the kids as they had never worn them. Since moving to Bali they own one pair of shoes each and never wear them. They are lucky at their school shoes are not compulsory and our office in Byron Bay generally has everyone walking around with no shoes as well. Ha! Its different in our Melbourne office with everything looking so beautiful and glam everyday.
What's most important to you in a place you call home?
When we moved recently Florence said to me, "Mummy I've worked out it's our special things that make our home not the walls". I thought this was amazing coming from a 7 year old to have that perception. The poor kid has lived in 11 houses over Bali, Melbourne and Byron Bay, so I guess it has built up her resilience! But yes, it's our special things that make our places feel like home. Our treasured belongings that we've found on travels, our artwork and the colourful fun in the kid's room. As long as we are all together it doesn't matter where we are. We also have a huge Newfoundland dog, two bunnies, a parrot and six chickens, so they are part of the furniture as well!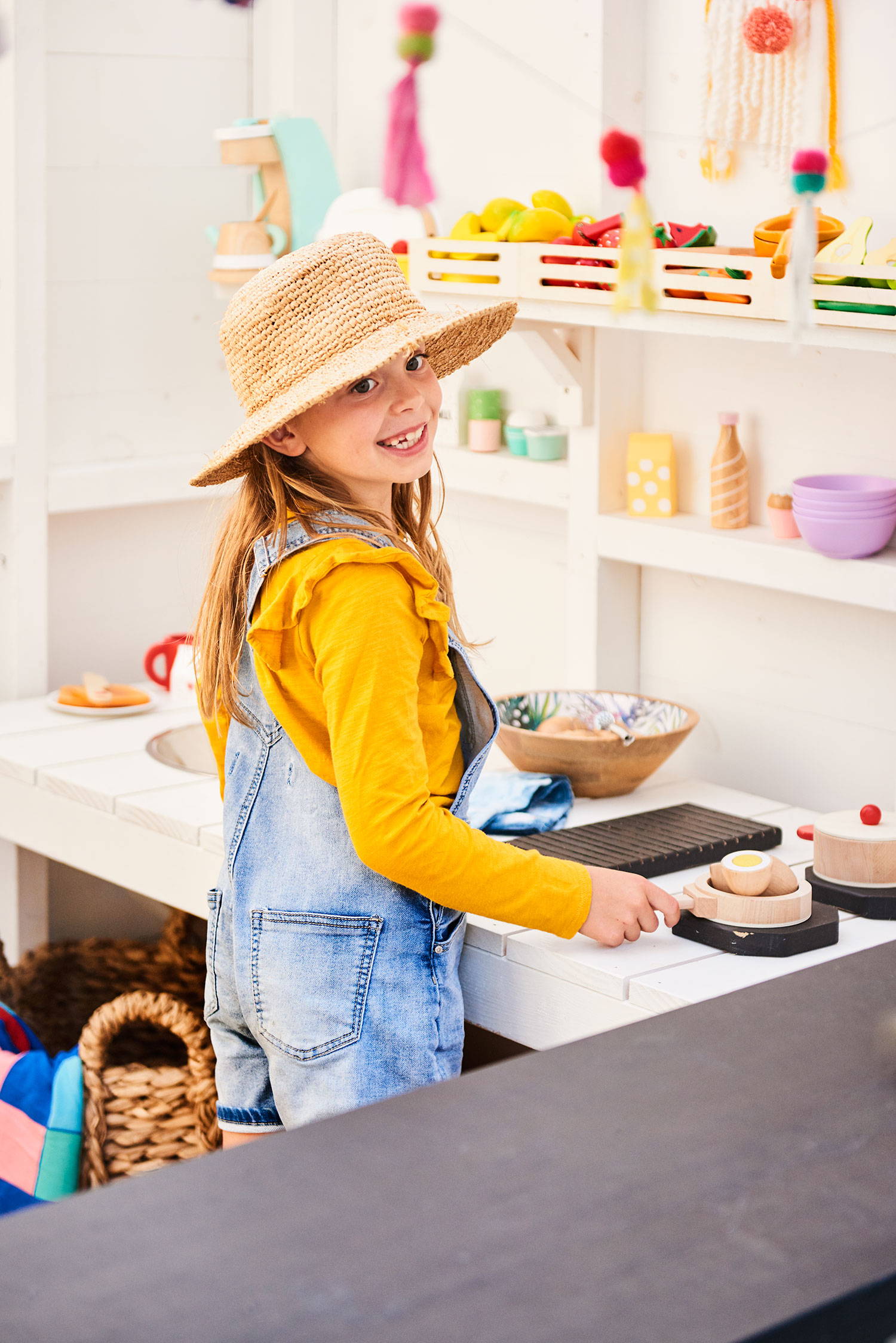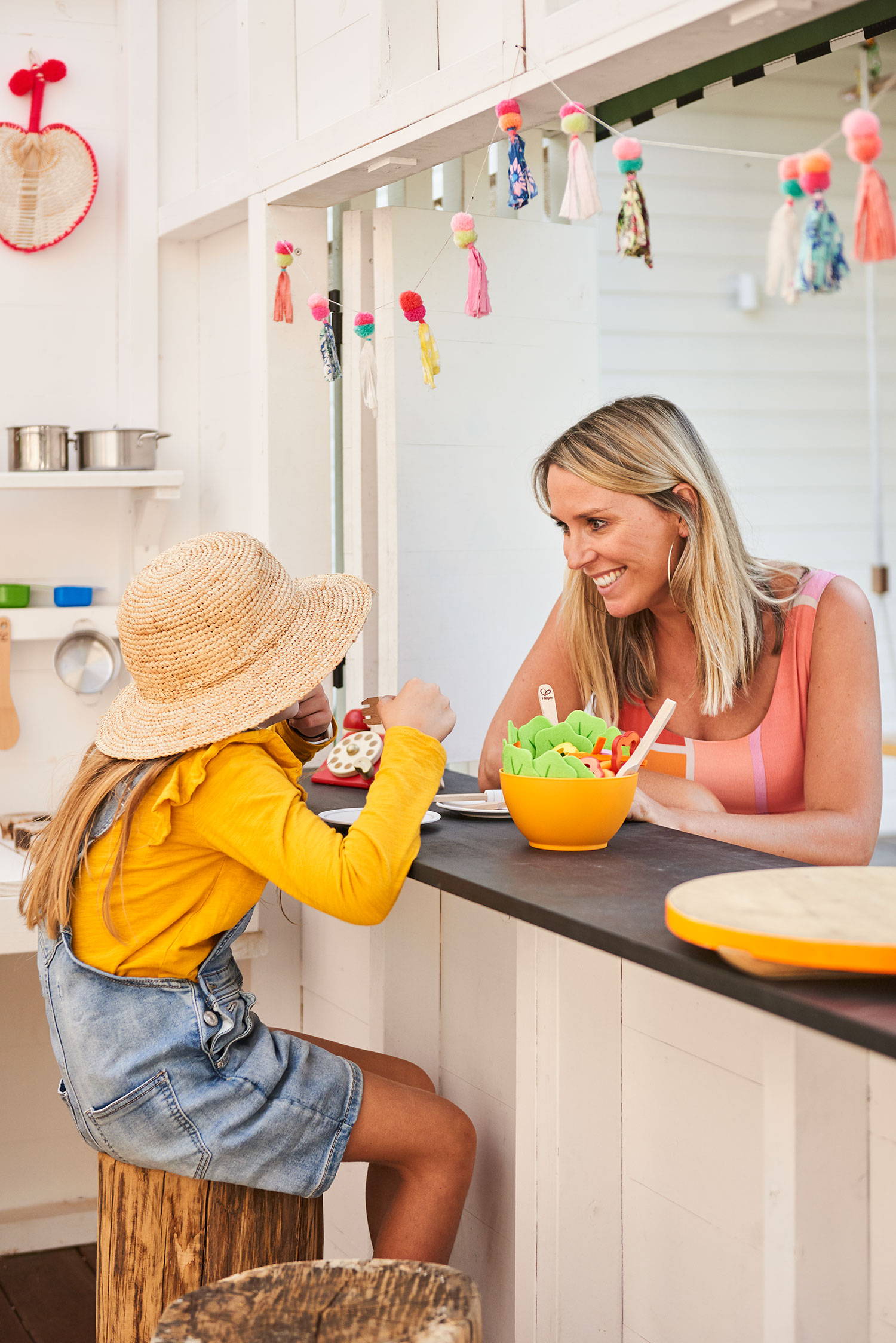 What inspired the move to Byron Bay? How has your family adjusted?
We bought an investment property years ago to rent out as a holiday rental and also use ourselves when we visited. Instantly we didn't want to leave. We opened a shop in town and spent more and more time here. It felt like home in the same way Bali did but without the chaos. My kids are wild, loud and love the outdoors. I feel with the weather and the laid back nature of the place it allows them to be kids and have a bit more freedom. The kids love it - they do miss their grandparents and cousins, but we are lucky they visit all the time.
How do you like spending time as a family?
We love to go to the beach and also hang out in our garden and in our cubby of course. We recently went down the coast with some other families for a weekend away which was such good fun. I think more of that adventure is in order!
Why did you want to get a cubby house?
My kids love the outdoors, I thought with the amazing weather we have here why make a play room inside when they can have one outside. It honestly, hand on heart, is the BEST thing we have ever done for our family. My kids are in it everyday! Because it's so big there is enough room for them and all of their friends. It allows them to play nicely together (can be difficult sometimes!) and use imaginative play. I find that when the kids are all inside the house together they fight but as soon as they are outside something happens and they just all seem to get along.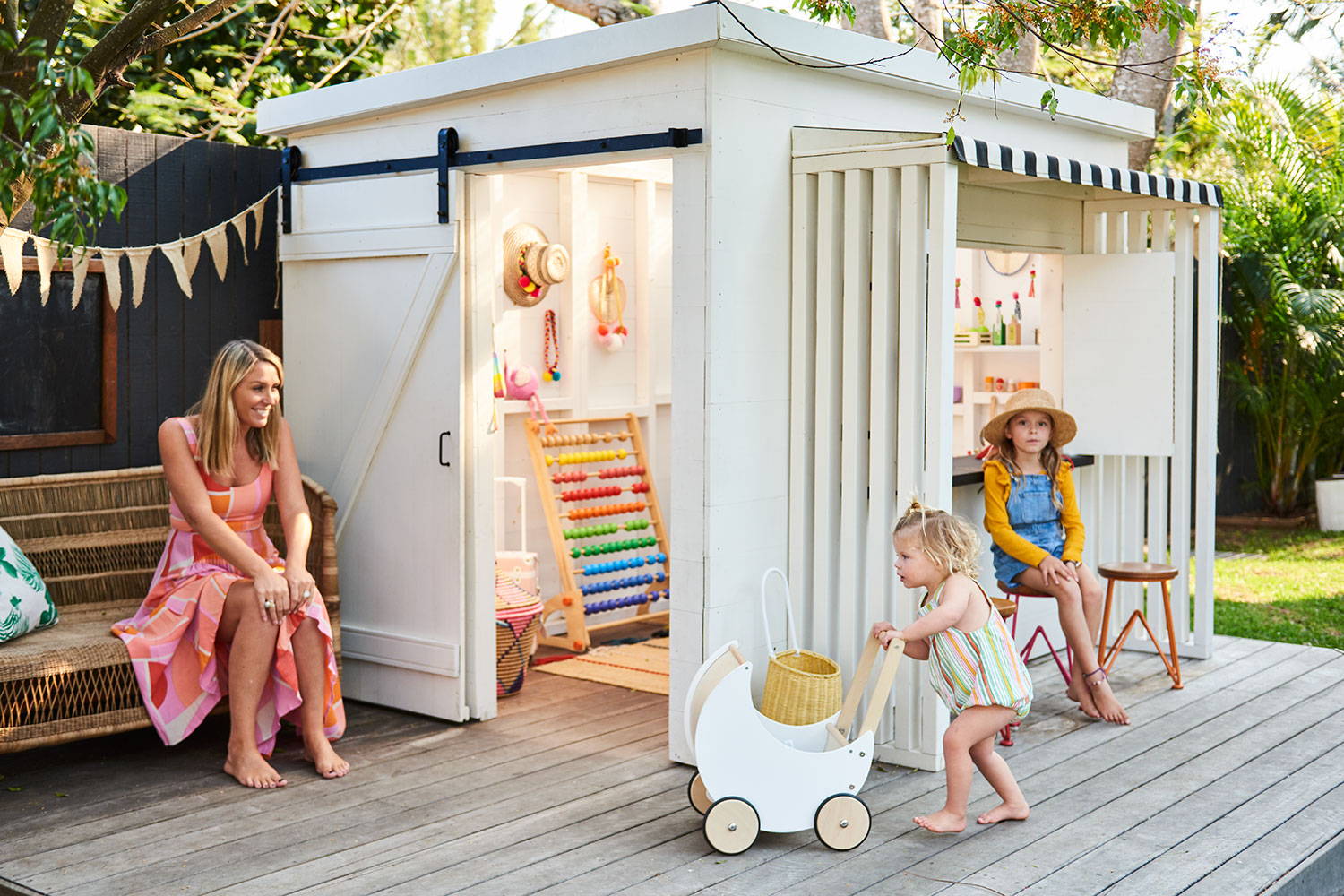 Has having a cubby house improved your family life? If so, how?
Having a cubby house allows us to spend more time at home and in the garden. They kids are entertained and it allows them to have something that they know is theirs and they can decorate it whatever way they like and use the kitchen to cook up whatever they wish!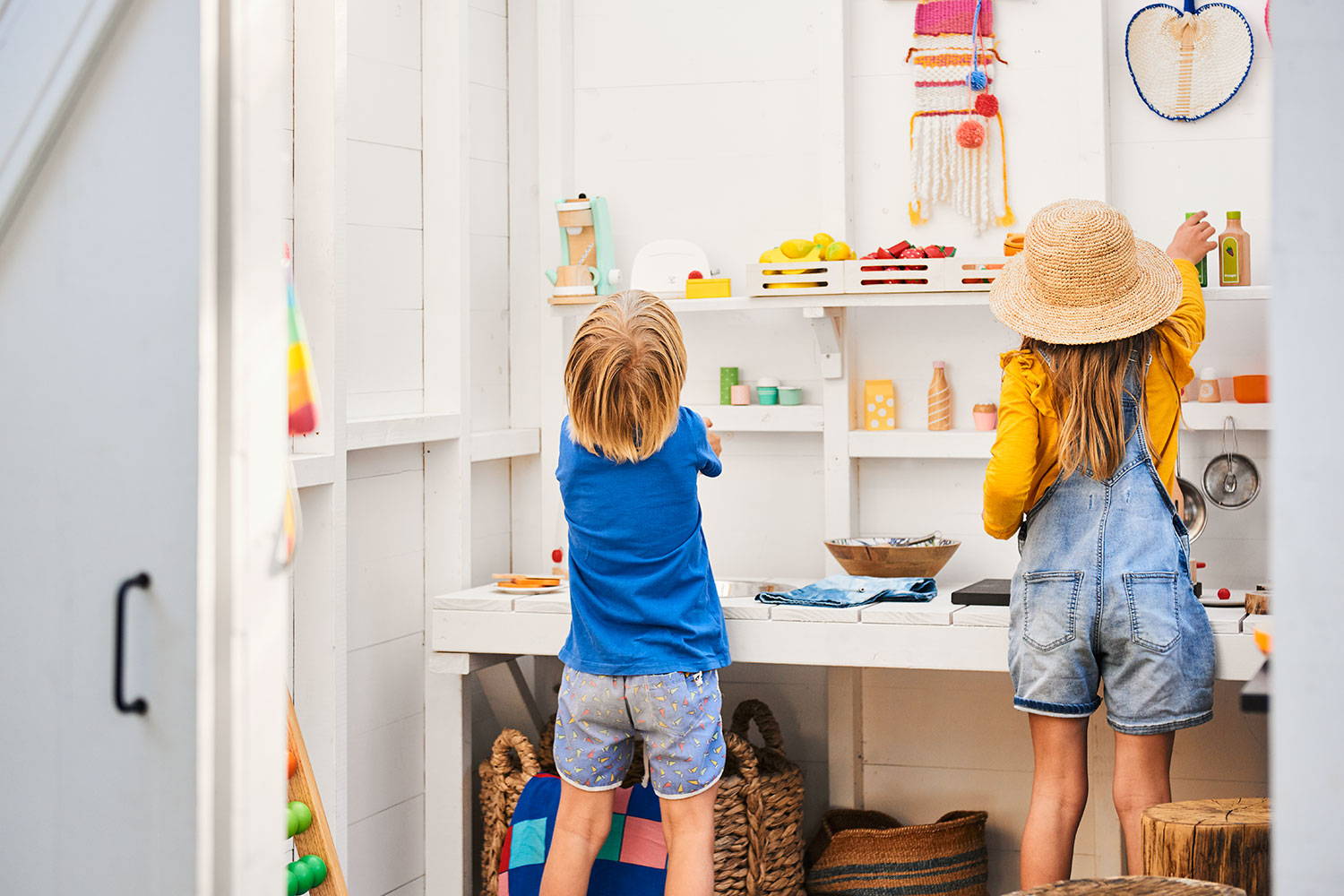 What do your kids love about their cubby house?
The large amount of space and the fact that it is their own. They love the deck around the outside this was a great addition. The cubby is a miniature version of our guest house so rather than feel like a cubby it feels like part of the house.
What do YOU love about the cubby house?
How happy it makes my kids. My kids range from 7 to 2 and they all play in there together and all love it regardless of their age. We recently had the cousins to stay who range from babies up until 13 and even they were all getting into the fun of the cubby. It was beautiful to see.
Did you have a cubby house as a kid? If so, what do you remember about it?
I never had one! I think I'm living out my childhood dreams. I never had any pets either, and with 11 of those currently I think it's also an issue I am compensating for, hahaha!
---

A LIST OF INCLUSIONS IN ZOE PAUL'S CUBBY SPACE
XL Mini Zimi Cubby House Painted externally and internally the same colour as the house Painted door Custom built hardwood timber decking.
---
A big thank you to our good friend and sublime photographer Toys from in Byron Bay Styling by me, Kellie