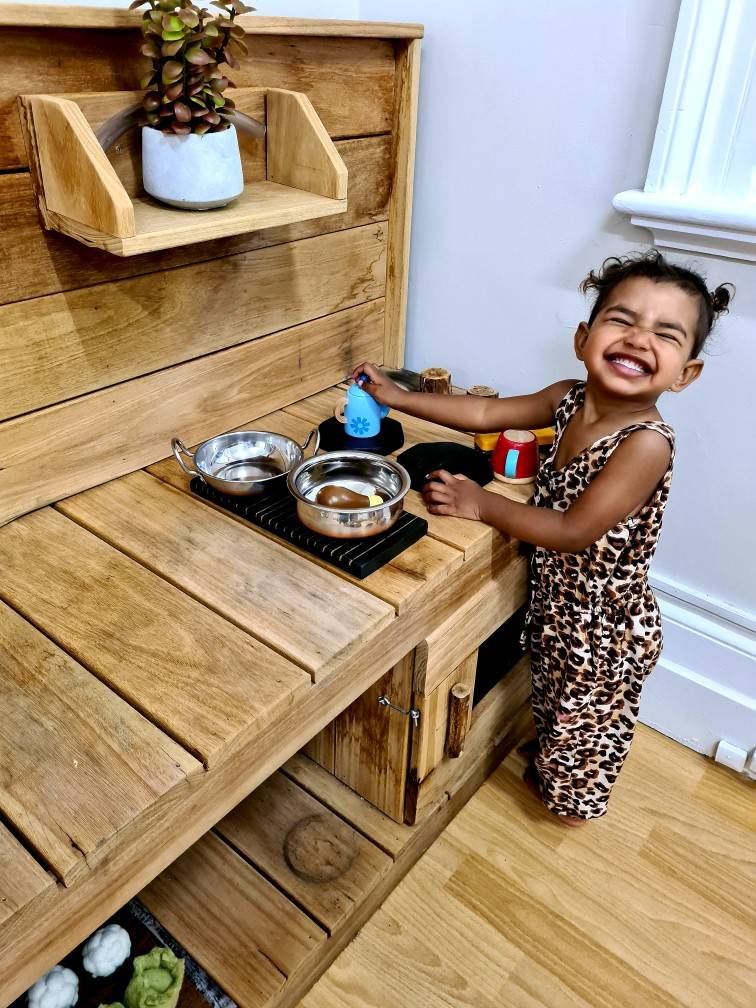 Castle and Cubby family are thrilled to announce our recent partnership with Aboriginal Children's Service (ACS) and Sydney based Biddy Joy Playgroup.
We donated one of our mud kitchens to Biddy Joy Playgroup at just the right time for the kids to focus on healthy living, including cooking classes and vegetable planting with parents. Love daydreaming? So do we. When children are encouraged to use their imagination, they begin to experience the world in many new ways.
Our mud kitchens provide a variety of learning opportunities for sensory, creative and exploratory play. Filling pots, pans, bowls and other containers enables kids to pretend they're cooking up their own food from our child-sized kitchen.
 "Paying it Forward is about us giving other communities the opportunity to connect with Castle and Cubby. If everyone pays if forward just a little, we can serve those families, who need it most. We loved connecting with Biddy Joy Playgroup, and we'd like everyone to experience this." - Kellie Macpherson, Castle and Cubby CEO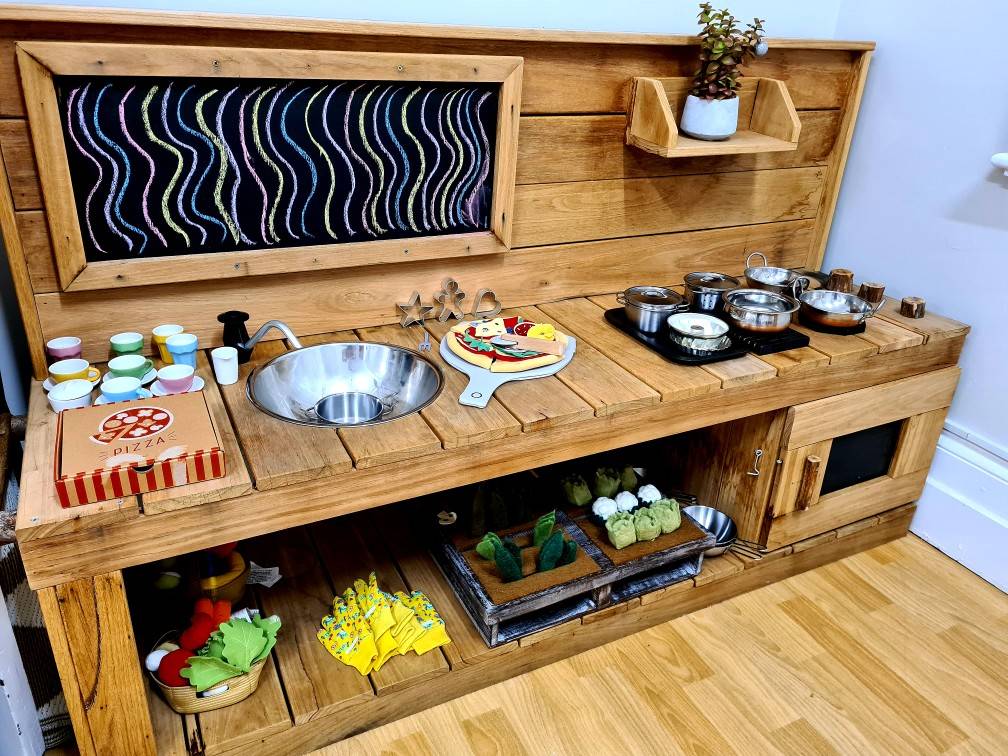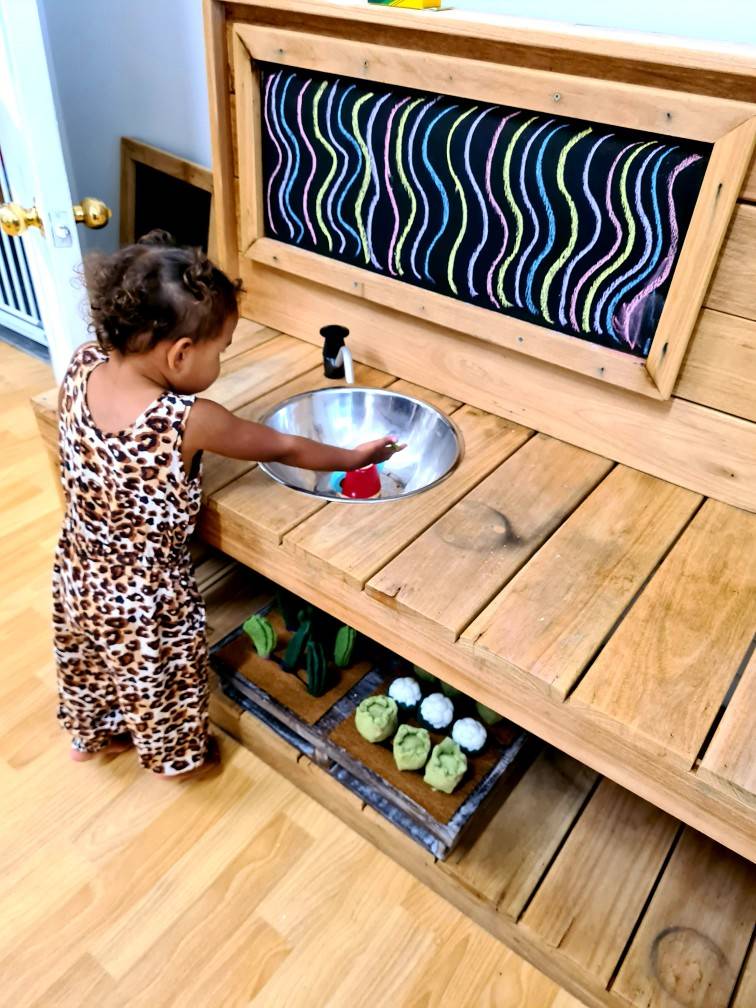 Biddy Joy Playgroup provides an environment for aboriginal children aged 0-6 years to access early childhood resources and activities, facilitated by Early Childhood qualified educators. The Aboriginal Children's Service (ACS) members and volunteers are committed to ensuring that the program is culturally safe with cultural perspectives reflected in the environment, while providing families with support, mentoring and resourcing.
"It was absolutely wonderful to receive a gorgeous mud kitchen donation from Castle and Cubby. It arrived in perfect time for our healthy living focus and we've enjoyed watching the playgroup get imaginative in the kitchen." - Pauline Weldon-Bowen, Playgroup Co-ordinator
Whatever our individual differences, kindness is something we all can give. Taking a moment to do something for someone else can make our day, and theirs, more pleasant. Paying it Forward is about sharing something positive with another person solely for the sake of making them smile.
How you can get involved with our Pay It Forward program
We want to do more! And to do more, we need help from our Castle and Cubby family members. Find out all about our donate back (beta) program, and read about some of the amazing charities we have had the pleasure of working with here (insert link): 
Ways kids can Pay It Forward
There are many ways children can learn the value of giving to others, Paying it Forward either individually or as a group. 
Engage children in a community service project with their school class or a club. Some simple ideas are a recycling drive or cleaning a public park or beach together.

Teachers and parents can make "kindness cards" to give to children, suggesting how they can do kind things for other children or adults. These can be simple tasks like encouraging children to sit with a new student for lunch or thanking a school staff member for helping make their school great.

Encourage children to give compliments to others, which can be done anonymously, if desired. Provide them with post-it notes and a marker so they can leave positive notes on their desks or on their backpacks.

Parents can bring children with them when they volunteer at local charities. Many food banks and animal shelters allow younger children to volunteer, when they're accompanied by a parent or guardian over 18.

Ask children to choose a charity that means something to them and have a donation drive as one of their birthday or holiday gifts.
Biddy Joy Playgroup is located at 18 George Street Redfern. More information can be found here: www.acsredfern.org